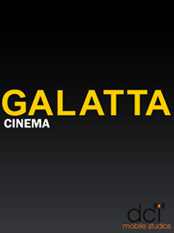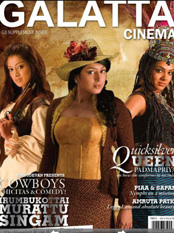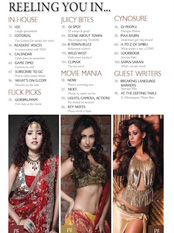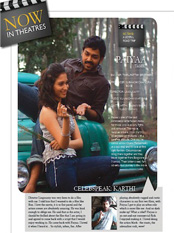 Experience Galatta Cinema in a Revolutionary iPad Avatar!
Now Available for iPhone, iPod Touch and for your new iPad, too!
Introducing the Galatta Cinema magazine App for iPad™
Welcome to Galatta Cinema for iPad, India's premier magazine application for iPad. Now you can get the latest dispatches from the front lines of the Film industry, latest movies, top celebrities, high quality celebrity photos, interviews, movie reviews, exclusive Q&As, sneak peeks at upcoming movies and exciting info about your favorite stars.
Galatta Cinema gives you access to a digital movie magazine, with vivid images in super high-fidelity, enhanced viewing and extras. Now you can zoom into your favorite magazine pages and images to take a closer look, and you can switch to enhanced text mode for easy reading, and flip through the pages, much easier than the print edition. Get the lively impact with none of the ink. Galatta Cinema, now in millions of colorful pixels on your iPad. Explore and read.
Features
Faster downloads of entire print edition.
Improved performance when flipping through pages
Explore and read through the lively articles from magazine with hassle-free navigation
Flick through pages seamlessly, in full-screen, landscape and portrait modes
Enjoy the enhanced view
Full-color, high-fidelity pages views and more