5 Ways to Improve Your Business Reputation Using Social Media
DCI
Social media has become one of the most preferred platforms for online marketing and it is the avenue of choice for content managers and business owners alike. It is a huge marketplace with millions of potential customers, making this a very lucrative option to take advantage of. Due of the power of social media, it can be used to successfully manage and improve your business reputation.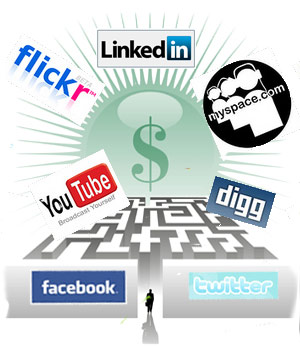 Since the World Wide Web is so powerful, it holds huge potential for online marketers and businesses across all industries. This is why a positive social media reputation is very important; as this platform makes up a huge chunk of your marketing efforts. Brand and reputation management can literally affect a company's bottom line, which is why you need to consider this tips if you want to improve your company's reputation:
Be Newsworthy
Share content that is relevant to your business, and informative to your customers or followers. If you provide a constant flow of newsworthy events and updates on your industry or products, your followers will return and you will constantly improve your business' reputation.
Network
Try to improve your network of clients, friends and visitors by joining groups that have similar interests than yourself, and connect with professionals in your industry. Social media is the ideal way to increase your exposure and build professional relationships with people that you might benefit from.
Monitor Your Progress
Constantly check to see if your followers are increasing, and if your brand reflects positively online. You can use any measure you like, and applications such as Google Analytics and Radian6 are very popular choices.
Maintain Your Privacy
Only share information that is relevant and accurate. Avoid making all your information visible to the whole public, as this can invade your privacy and subject you to personal attacks.
Be Consistent
Ensure that your company's background, client references and project history are the same on all your social media profiles and that it matches the information on your company's website. Consistency is essential in any reputation.
Experts agree that the best way to maintain and improve a business reputation is by constantly adding positive content to your social media profiles that will not only keep your followers updated, but also build your brand image for potential customers. Include sites that rank high; such as Facebook, Twitter and LinkedIn. These social media platforms are essential in maintaining positive, accurate reputations. Also ensure that you regularly update them with useful content, at least once a month. By repeating these steps you will be on your way to a lasting and positive business reputation.