5 of the Best Chrome Browser Plugins
DCI
Google Chrome has come a long way since its launch and has now become one of the most preferred Internet browsers for users all over the world. Since then, we have seen a huge number of plugins that are available for download and we have listed some of the more popular choices.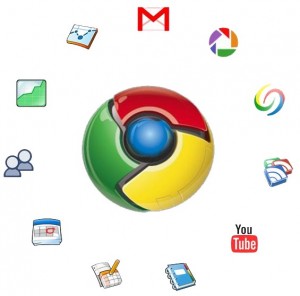 Google Chrome Dual View
This handy plugin allows users to view two different web pages in one tab. The tab will split in two and each of the web pages will be viewed side by side. This is a very useful plugin for users doing online research, or for comparing different websites when doing shopping.
AdBlock
Undoubtedly the most popular Chrome extension available, AdBlock will block all advertisements when a user views a page, including YouTube and Facebook. Simply install it and never see an ad again. This plugin has more than 4 million users and works seamlessly for all websites that a user views.
Evernote
The Evernote Web Clipper plugin for Chrome is a very convenient way for users to easily add any web page or online content directly to their Evernote account. No need for bookmarks and multiple tabs, users can simply save their favorite online content to their Evernote account in a single, convenient click of a mouse. Users can instantly save a whole page including images, links and text.
Polldaddy
With Polldaddy, users can instantly create custom polls, quizzes and surveys in just a few minutes. Responses can be collected via Facebook, Twitter, Email and more. Polldaddy also comes with a handy iPhone app that users can utilize to collect their responses in person when they attend shows, conferences and meetings.
TweetDeck
This is a very useful plugin that will allow users to track their conversations in real time. This allows for added flexibility for power users and the layout is also very customizable. Users can also join a conversation by sharing posts and tweeting updates. Users can also post links to new stories as they become available.
With so many handy plugins available for Chrome, it is no wonder that it is fast becoming the browser of choice. There is a downloadable plugin for just about anything you need and Google's developers are always open to new ideas that will serve a growing demand. Although there are many browsers out there that are great to use, it just seems that Chrome – at least for now – will continue to stay a step ahead of its competition.