Adobe Releases Source Code for Photoshop 1.0
DCI
Photoshop version 1.0 is now available for free. The source code for the 1990 version of the software was released by Computer History Museum with Adobe's permission.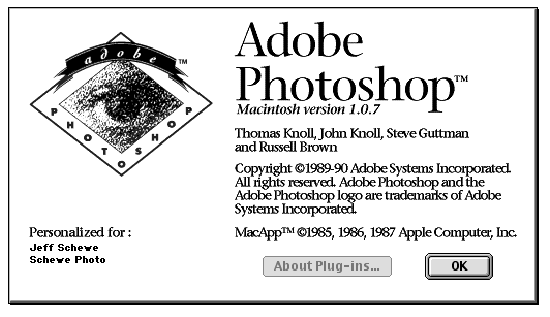 Thomas Knoll, the co-founder of Photoshop, wrote the major part of the original source code. All the code, except the MacApp applications library which was licensed from Apple, was released.
Users can download the code from the website by agreeing to the terms of the license. The zipped folder consists of 179 files that contain about 128,000 lines of code with a very good format. Most part of the code is found to be uncommented. Almost 75% of the source code is written in Pascal and around 15% was in 68000 assembler language, read the Computer History Museum blog post.
Grady Booch, the Chief Scientist for Software Engineering at IBM Research Almaden observed the Photoshop source code and commented about it. He said that the code is very literate and easy to read.
The company released many Edge tools for developers, a few months back. Sources reveal that Adobe is working hard to make improvements to the Photoshop brand.