Apple to Release 4.8-inch iPhone Math
DCI
Apple is gearing up to announce the release of its 4.8-inch iPhone Math and 4-inch iPhone 5S in June 2013. Both these iPhones are expected to feature an 8-mega-pixel camera.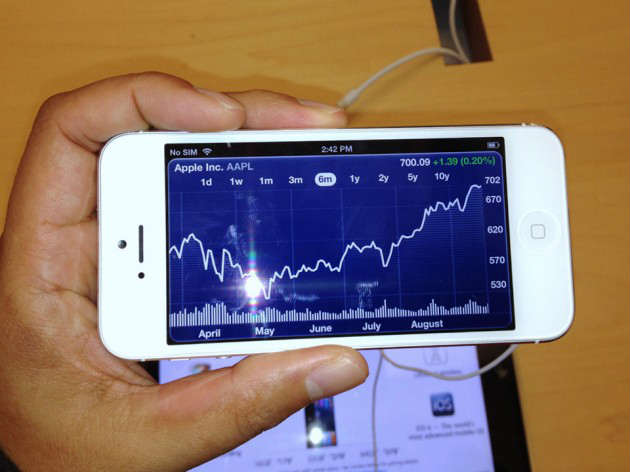 Another model with a 12-mega-pixel camera is also expected to hit the stores very soon. Reports say that this model, which has not yet been revealed, will be released before Christmas.
The shipments of components like touchscreens and cameras are expected to begin in March. iPhone manufacturers are set to start the production by the end of April. As the product will be released this June, Apple's suppliers can expect to see the growth in sales in the second quarter of 2013.
"Hon Hai Precision Industry Co. Ltd. will undertake 90% of the manufacturing orders, and Largan has obtained orders for 8 million camera lenses. Fujikura, Flexium and Zhen Ding will share production orders for printed circuit boards. Foxconn Technology and Coxon will provide molding parts for Apple's new models; Foxlink will continue to offer connectors; Hon Hai Precision's Microelectronics Technology will start designing 4G network solutions for Apple," reads the BrightWire.
The report also noted that Apple is set to launch an iTV and some other new products this year.