F-Secure Releases Flashback Malware Removal Tool for OS X
DCI
F-Secure, the software security vendor, has recently released an automated tool to detect and remove the Flashback malware from Macs and to clean up the infected systems.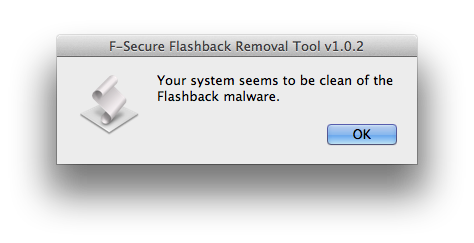 Flashback is the most widespread malware on the Mac OS X platform over the last few days. This malware infects computers through Web- based attacks by making use of the vulnerabilities in Java. Antivirus vendors Kaspersky Lab and Doctor Web have confirmed that the Flashback malware has already hit 600,000 Mac computers worldwide.

F-Secure has already released manual directions for Mac users to remove the Flashback malware from their system. Yet, this time, it has released an automated tool in the form of an AppleScript. The users can download and run the script to clean their infected system. Mac users can download the F-Secure tool from the company's website.
After downloading the tool, users need to unzip the file and follow the instructions to check if their system is infected with the Flashback malware. If it is infected, the malware is moved into an encrypted zip file in the user's Home folder. The zip file is tagged with the password "infected". Users can then follow the instructions to clean their system.
Apple is also working on a tool to detect and remove the malware, but the date when the tool will be launched is unknown as of now. Mikko Hypponen, chief research officer at F-Secure wrote in a blog post, "Apple has also announced that it's working on a fix for the malware, but has given no schedule for it."