Facebook Introduces App Center
DCI
Facebook has recently announced its plan to launch an online App Center, much like Apple's App Store and Google Play. The App Center will be a new place to find apps.
The App Center will feature both free and paid Facebook apps. Android, iOS and other desktop apps will also be listed.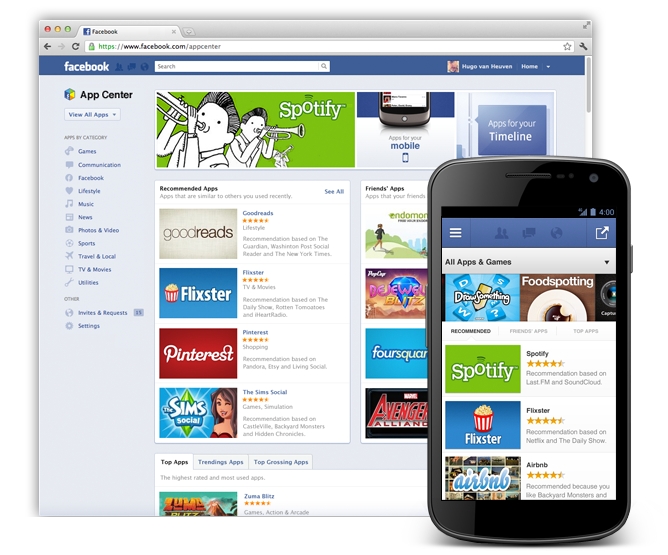 Aaron Brady at Facebook wrote in a blog post, "The App Center is designed to grow mobile apps that use Facebook – whether they're on iOS, Android or the mobile web. From the mobile App Center, users can browse apps that are compatible with their device, and if a mobile app requires installation, they will be sent to download the app from the App Store or Google Play."
A noteworthy aspect of the App Center is that every user will see a different App Center according to the kind of apps they are most likely to use. The App Center will definitely be a good platform for developers to showcase and promote their apps,
Aaron also wrote, "Success through the App Center is tied to the quality of an app." Each app will have its own app detail page. Only the apps which are of high quality and popular among users will be put up on the App Center. Apps which receive poor ratings from users would not be listed.
Facebook also makes use of metrics that will help developers know exactly what age group of people are using their app, for how long they have been using and find out other data as well.
The App Center will be available on the Web, on Apple's iOS and Google's Android operating systems. It will be rolled out to users within the next few weeks.
Dot Com Infoway is a mobile app development and marketing company with many popular apps to its credit. To know more about our services, visit our Mobile Apps Development page.