Firefox 17 Releases New Social API
DCI
Firefox releases a new Social API and a preview of the first social integration with a Facebook Messenger for Firefox. The Social API will make it easier for web browsers to integrate with social media services.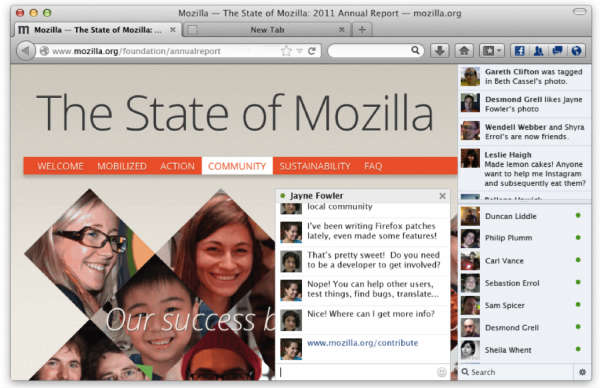 The features of the Social API include a social sidebar, toolbar notification buttons and the ability to chat easily with friends. It will now be very easy for users to keep track of their friends and family without having to switch between or open new tabs. Users can now easily connect to the social media site while browsing through the web.
"Today's Social API is just the beginning of making Firefox more social. We'll soon add support for more features and multiple providers. We'll also be listening to feedback from our early users to understand how Firefox can do more to keep them connected to their social lives online," read a post on the official Mozilla blog.
Users can upgrade to the latest Firefox by visiting the Facebook Messenger for Firefox page and click "Turn On." As soon as they enable the feature, users will be able to find a social sidebar with Facebook chat and updates, like new comments and photo tags. Notifications for messages, friend requests etc., will also be displayed and users can respond to them right from the Firefox toolbar.