Google is the Fourth Most Valuable Global Brand
DCI
Google has been ranked No.4 in the list of top 100 brands released by Interbrand.
The global branding agency, Interbrand announces its ranking of the 100 most valuable global brands every year. The assessment is based on criteria such as financial performance, ability to connect with customers and how the brand is viewed by the public.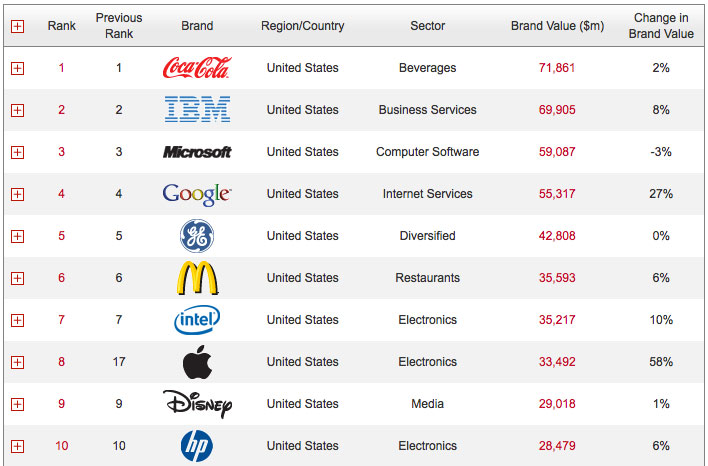 The 2011 ranking list was released recently. Internet Giant Google secured the 4th place among the top 100 valuable brands. The company's brand value has increased by 27% compared to last year. This is the third largest gain in the top 100 brands. Interbrand explained that the increase in brand value of Google is mainly due to its latest foray into Chromebook, a cloud-connected computer without internal software and Google+, the social networking challenger.
"Besides attracting more visitors than any other website, Google also continues to retract and retrain employees, ranking number one on multiple surveys as the most attractive employer," the report concluded.
Apple has also secured a spot for itself by ranking 8th in the list.
Dot Com Infoway helps clients market their products/services through cost-effective Internet Marketing and Social Media Marketing solutions. To get a free quote for these services, contact us.