Google Releases Chrome 18
DCI
Google has recently released the latest 18th version of its Chrome Web browser. This stable channel release was officially named as 18.0.1025.142. It has many new features and resolves several security vulnerabilities.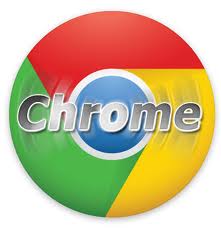 Google has addressed nine bugs in the new version. Out of the nine, three were rated as high-priority, which means an attacker could gain control of an infected system by exploiting these flaws.

Google has enabled GPU-accelerated rendering for HTML5 Canvas 2D on capable Windows and Mac computers. This "should make Web applications like games perform even better than a pure software implementation," wrote developers John Bauman and Brian Salomon in a blog post. Google Chrome 18 offers sharper and faster graphics.
Google has also enabled SwiftShader to make WebGL capabilities available to more users. This will help users running systems without graphics compatible hardware, to access 3D content faster.
While announcing the new release, Vangelis Kokkevis, Google's 'Chrome Graphics Olympian', wrote in another blog post, "Today's web brings beautiful, rich experience right into your browser. With Chrome's most recent Stable channel release, we've sped up graphics and drawing performance for users on capable hardware, and enabled fancier 3D content for other users on older computers."
Chrome 18 can be downloaded from Google's website.