Google Releases Fast and Secure Beta Version of Chrome
DCI
Google has released a new Beta version for Chrome that could speed up the browser even more.
This Chrome Beta achieves more speed by start loading web pages in the background before the users finish typing the URL in the 'omnibox'. It also tries to provide a safe browsing by analyzing the downloads of executable files such as EXE and MSI. Google has also promised to make Chrome smarter in the coming months by allowing it to detect even more malicious files.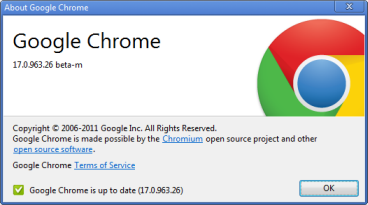 "We're starting small with this initial Beta release, but we'll be ramping up coverage for more and more malicious files in the coming months," wrote Dominic Hamon, Software Engineer of Google. "Remember, no technical mechanism can ever protect you completely from malicious downloads. You should always be careful about which files you download and consider the reputation of their source."
However, users should keep in mind that the Beta versions inherently comes with more bugs than stable releases.
Dot Com Infoway is a Web Development company that has developed many popular websites. To know more about our services, visit our Web Development and Web Design pages.