Google Shuts Down Motorola Mobility in Most of its International Sites
DCI
Google has shut down Motorola Mobility in most of its international sites. Asia, Europe, Middle East & Africa, Hong Kong and Taiwan are the sites that are in question according to The Next Web.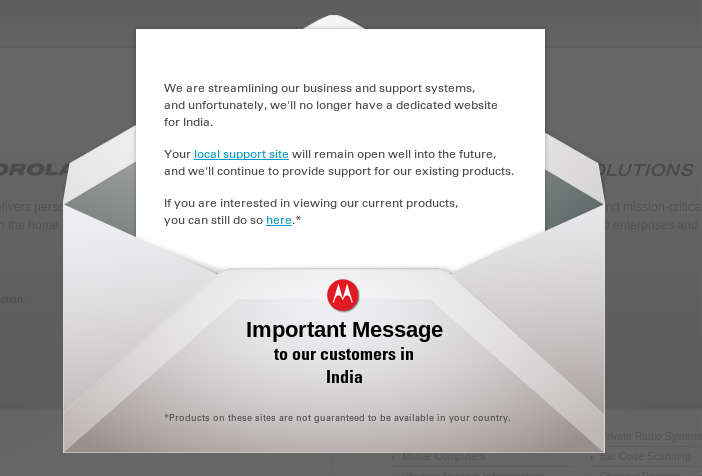 Google purchased Motorola Mobility for $12.5 billion very recently. Now it has made an announcement to reduce the number of staff in the company by decreasing the headcount by 4,000.
For instance, the site for Asia read, "We are streamlining our business and support systems, and unfortunately, we'll no longer have a dedicated website for Rest of Asia. Your local support site will remain open well into the future, and we'll continue to provide support for our existing products. If you are interested in viewing our current products, you can still do so here*."
Motorola was in a critical condition when it was acquired by Google last year, and now its losses seem to affect the parent company as well. As a result of this move by Google, we will not be able to see any new mobile devices from Motorola in the near future.