Google to Release the 10-inch Nexus Tablet with Android 4.2 on October 29
DCI
While Apple is ready for its release of iPad Mini on October 23, Google has set the date for the launch of the latest Android 4.2 and the 10-inch Nexus tablet. According to a report on The Next Web the event is scheduled for October 29 in New York. The invitation read 'The playground is open'.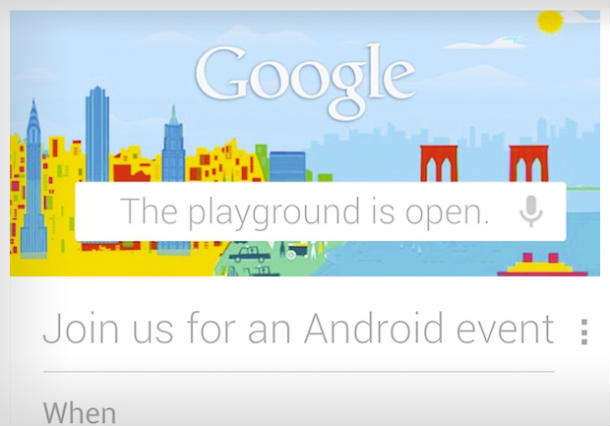 It is rumored that Google has teamed up with Samsung for the 10-inch tablet launch, and with a Korean manufacturer for another device. Sources also reveal that the tablet goes by the name "Manta". The tablet will run on the new Android 4.2 operating system. This tablet will provide a 2560×1600 pixel (16:10) resolution. The product's price is expected to be in accordance with other Samsung devices like the Galaxy Tab 2 10.1 and Galaxy Note 10.1.
Regarding the OS, it is said that Google is set to introduce a concept called 'Content in the center,' as a part of the Android 4.2 . This will enable users to access the Play Store content with the help of a widget. The new 'Tablet Sharing' feature has a multi-user option. This will allow users to share the tablet among themselves with their own apps and email.
Google is also ready to introduce the Nexus 4, LG's first Nexus phone and will showcase an updated Nexus 7 in the event. The event can be seen live at Youtube.com/Android.