Microsoft's Ad Countdown for Windows 8 Launch
DCI
Microsoft has come up with a marketing and advertising campaign , for the launch of Windows 8 this month.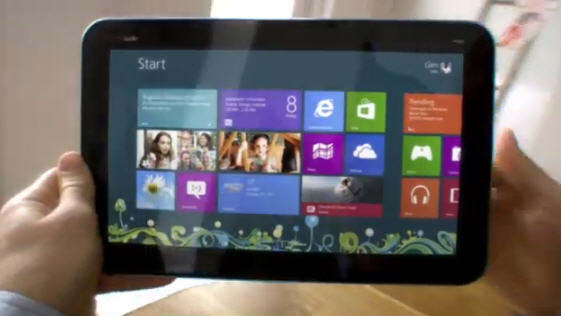 The official ad was published on the Windows Website, titled "Windows 8 is Coming Soon". The ad runs to 31 seconds. The video begins with the countdown from 10, but stops at 8, hinting at the name of the latest operating system of Windows. The official launch of Windows 8 is scheduled for October 26, 2012. The soundtrack was provided by Eagles of Death Metal, an American rock band.
The ad shows PCs and tablets similar to Acer, Lenovo and Sony, along with the touchscreens. The touchscreen interface of Windows 8 makes it stand in front with the most desired iPad and iPhone. The ad features a little girl painting a picture on the screen of a PC, and then showing an adult the printed result which says, "Windows Reimagined". The ad lays emphasis on the number 8 and the images of the touch-centric interface of the OS.
The ad has not featured anything about the Windows 8 launch event. Many corporations seem to have become conservative in buying the new machines. They have decided not to buy them until Microsoft upgrades once or twice with service packs.
The ads for these PCs are in full swing. With the advent of the challenges put forth by iPad and other devices running on Google's Android operating system, PC sales are really questionable.