Mozilla Launches Firefox 18
DCI
Firefox 18 is now available for Windows, Mac, and Linux. Mozilla is currently working on the release of the latest version of Firefox for desktops.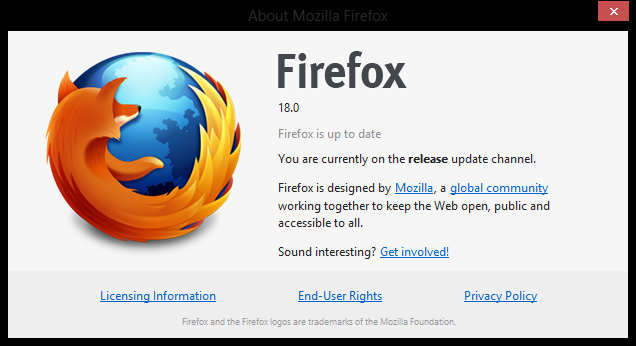 Users who currently use Firefox 17.0.1 will be automatically moved to Firefox 18. It is already available for download on Mozilla's FTP server. Web developers can check out Firefox 18 for developers on the Mozilla Developer Network to make a note of the changes. According to a post published earlier on David Anderson's blog, the new browser is said to come with the IonMonkey JavaScript engine. This is expected to improve the JavaScript performance of the browser.
Firefox 18.0 also supports WebRTC – Web Real-Time Communication. This provides the browser with capabilities for VOIP, chat/video chat without the usage of any plugins or third party software. These features have to be enabled in Firefox 18 as they are disabled by default. The new browser loads much faster as developers have made improvements to the browser's tab switching process.
Other new features include improved image quality on Windows and Linux, support for Retina displays on OS X 10.7 and later versions and a print button for the built-in pdf viewer. The app updates for Android devices are also expected to roll out this week. Firefox released a new Social API last month.