Release of iPad 3 This March?
DCI
Strong speculations are up in the air regarding the launch of the next Generation iPad 3. Reports suggest that the launch is likely to happen during the last week of February or the first week of March.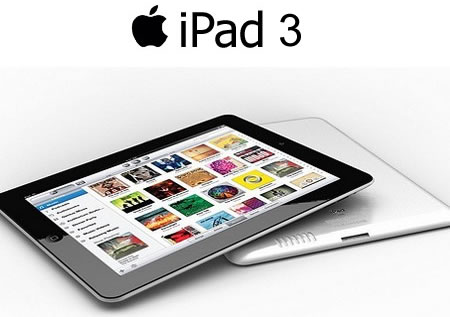 The first iPad was introduced in April 2010 and the second one, iPad 2, in March 2011. In addition to the rumors about iPad 3, Bloomberg reported at the Consumer Electronics Show in Las Vegas that the next iPad would be launched by March, this year. Industry analysts at Bloomberg also said that the manufacturing of the product has already started in China.
There are so many rumours going around about the design and specifications of iPad 3. According to Bloomberg's report, iPad 3 will incorporate a high-definition screen with "pixels small enough to make the image look like printed material." The tablet would also have a quad-core central processing unit. Other reports suggest that the device would feature a 4G LTE (Long Term Evolution) connectivity with faster wireless broadband technology for efficient Internet access.
However, Apple has not officially announced the release of the iPad 3 so far. But it has confirmed that the price of the existing iPad 2 will be reduced soon.
Dot Com Infoway is an iPad app development and marketing company with many popular apps to its credit. To know more about our services, visit our iPad app development page and Mobile apps development page.