twitmdu2010 – A Tweeting Festival
DCI
Tweeting for fun, tweeting to share, tweeting for business this is what we did at twitmdu2010 – the first ever Twitter Camp in Madurai. Twitter is all about tweeting and 140 characters. Though the world may rave about Twitter, in tier II cities like Madurai, only a handful of people are aware of the social medium. To create an awareness and bring together all the tweeple of the city, we at Dot Com Infoway, hosted 'twitmdu2010',  the second-ever major Twitter event in India at our office premises in Madurai.  The event was organized by Galatta Events.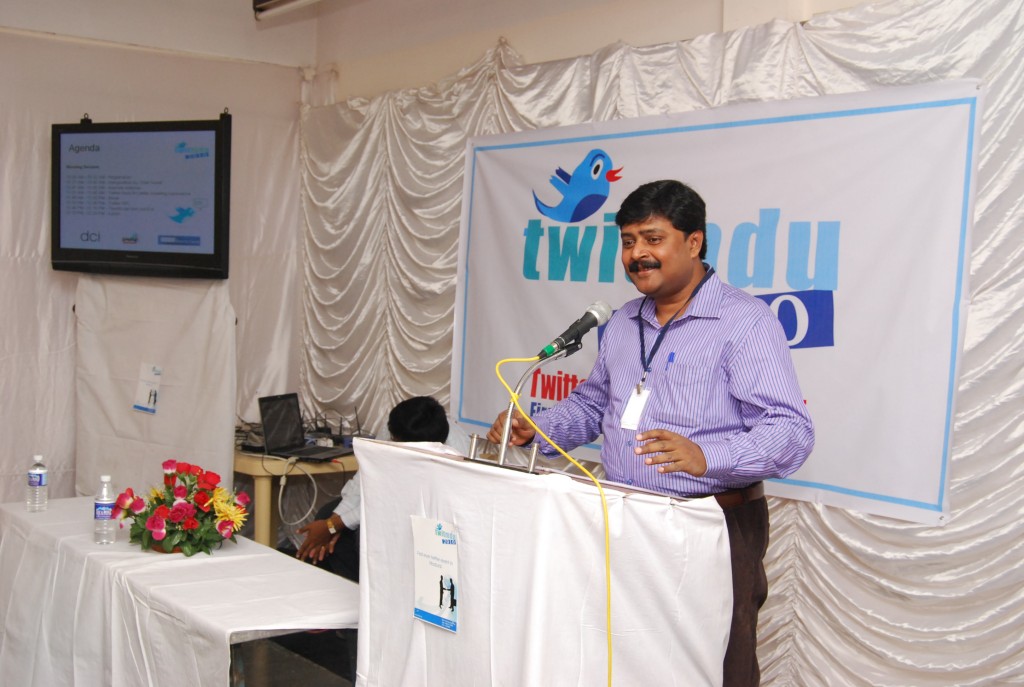 In the nascent stages of planning for twitmdu, we had doubts as to how many people will be interested in a camp of this kind. A Twitter camp in Madurai appeared to be a paradox, an anachronism of sorts. But, the unexpected happened on the event day. We had more than expected number of participants and full support from the local media. People from different work environs – bloggers, webmasters, tweeps, college students, doctors, software and technology experts, business men, professors, IT professionals, C-level executives and many more – turned up for the event. The brain behind this event is our CEO and MD, Mr. C.R.Venkatesh, without whose guidance and support 'twitmdu2010' would have been impossible.
twitmdu (#twitmdu2010) is all about tweeting, its uses, its evils and more specifically, what is Twitter all about and why do we tweet? This exciting event had five excellent speakers who focused on the different facets of the Twitter world – Twitter tools, Twitter API, How to use Twitter for business, Twitter Mashups and how even tweets can turn out evil to your brand.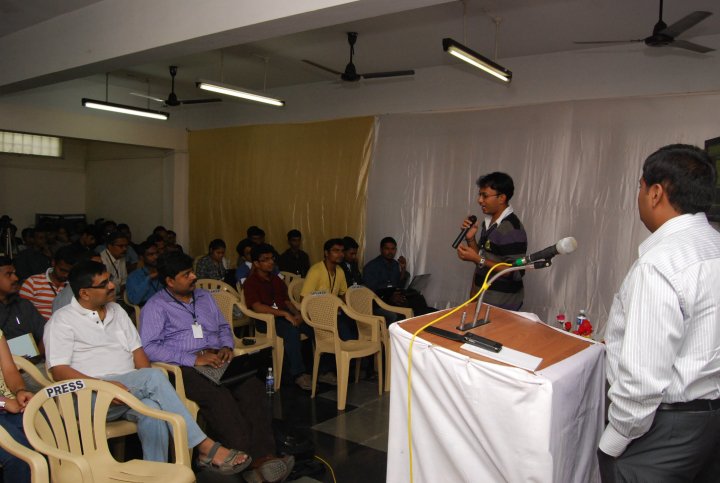 Twitter is not only a 140-characters website, but it has also been a place to meet interesting individuals. It has produced a new species of online meet-ups especially for people with same interest. So 'twitmdu2010' made people become aware of the do's and don'ts of Twitter and tutored participants in the art of tweeting.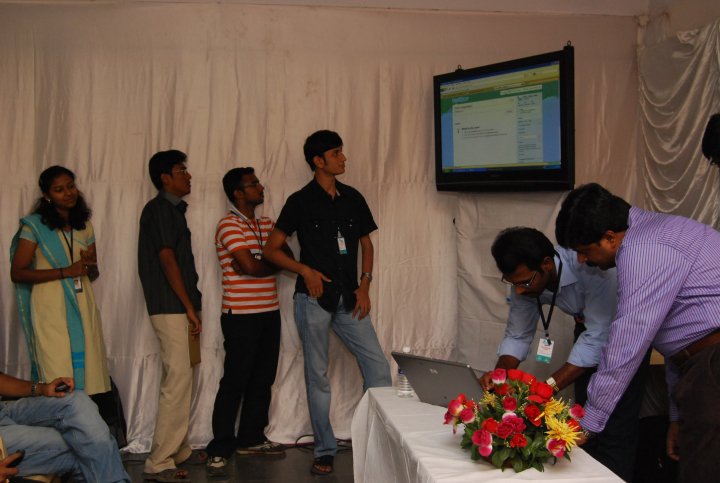 Overall, twitmdu2010 has been a platform for bloggers, tweeps, business associates to share their ideas on the communication medium and its future. We thank all the twitmdu team of DCI, the Speakers and Participants who made the event a successful Twitter festival.
DCI's initiative to spread awareness about Twitter has reached local tweeps. At the end of the day, we are very happy lot, overwhelmed with accolades and appreciative comments from the media and local tweeps. Dot Com Infoway hopes to conduct more such interesting and versatile events in the future.