Viber Updates its Apps To Version 2.2
DCI
The mobile messaging application Viber has released version 2.2 of its app for both iPhone and Android, bringing in a host of exciting features that are sure to delight its 90 million users.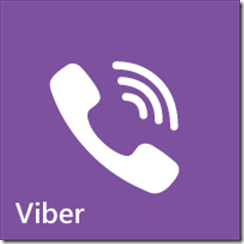 Viber is an app that lets users make free phone calls and send text messages to other Viber users. The app's latest version introduces features such as group messaging, better call quality and an enhanced user interface.
Group messages display all members of the group's thumbnail, below the message preview. Inside messages, users can choose fun backgrounds instead of the usual white one. Messaging can also be done in landscape mode. A new smart notification feature has been introduced to avoid receiving a flood of alerts.
Viber has recently released their beta apps for BlackBerry and Windows Phone. The Android version of the app will be getting 9 additional languages. Viber's user base has been increasing rapidly. In May 2012, the company announced that they had over 70 million registered users. Now, the count of users has increased to 90 million, which is an increase of 20 million in just over 2 months. It is reported that users of Viber make over 1.5 billion minutes of calls and send 2 billion text messages, per month.