Will Apple Release a 128 GB iPad?
DCI
Apple is said to be preparing for the launch of a 128 GB iPad with Retina Display.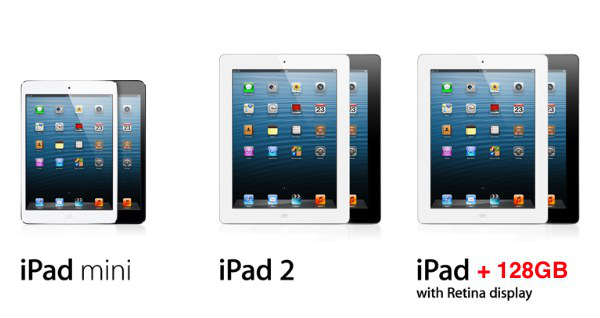 Sources reveal that this new iPad model is likely to join the current line of fourth-generation iPads that are available in 16GB, 32GB and 64GB variants. The iPad is expected to be available in WiFi-only and WiFi + Cellular versions. The device is also expected to be available in the current black and white color options. The details of the pricing have not yet been revealed. 10-pack deals are also expected to be offered for educational institutions.
"With developers finding code in the soon-to-be-released iOS 6.1 that points to 128GB iOS devices, and with recent findings of 128GB references in Apple's recent iTunes 11 release, speculation naturally points to Apple releasing a 128GB iPad in the very near future," says 9 to 5 Mac.
Both WiFi-only and Cellular-compatible fourth-generation iPads come in 16GB, 32GB, and 64GB configurations. Apple internally calls these storage sizes as "GOOD," "BETTER," and "BEST" respectively. The 128 GB iPad is expected to be named as the "ULTIMATE" model. Apple is possibly adding a new fourth-generation iPad SKU for government agencies, retail sales and for other internal uses.