| | | | |
| --- | --- | --- | --- |
| | | | April has been a month of news and firsts! We have been building on our portfolio of services and identifying new opportunities that will provide future growth potential. Our SEO service suite has been expanded to include Google Penalty Recovery, a much sought-after |
| | |
| --- | --- |
| | service following Google's algorithm updates. We hosted our first ever webinar on App Store Optimization (ASO) that provided a deep dive into how to attract attention in a crowded app store, and ways to increase app discoverability and downloads. |
| | |
| --- | --- |
| | We have had an active start to the year, and are quite happy with the progress we have made towards achieving our financial and operational targets in the first quarter. This newsletter provides a glimpse of the latest news, developments, and events happening at DCI. Happy reading! |
| | |
| --- | --- |
| | New Google Penalty Recovery Service |
| | | |
| --- | --- | --- |
| | | To address the issue faced by most online businesses in the drastically changing SEO landscape, we have rolled out a new service offering. We are happy to announce the launch of |
our Google Penalty Recovery Service, to provide support and guidance to webmasters who have seen a plunge in website ranking, visibility, and traffic, due to Google algorithm changes in the past year. Our SEO experts have the experience and the expertise to get penalty-hit sites on the road to recovery, and have already helped plenty of businesses find their way back into Google's good books. We believe that our service will help websites rebuild their rankings and provide proactive measures to stay out of a penalty in the future.
Request for similar services.
| | |
| --- | --- |
| | Webinar on App Store Optimization (ASO) |
| | | |
| --- | --- | --- |
| | | ASO is a big part of what our mobile app marketers do at Dot Com Infoway, and consequently we get a lot of questions about the topic. Hence, we put together a list of ASO essentials and presented it in a webinar. Titled Tips, Tricks & Strategies to Get Started |
| | |
| --- | --- |
| | with ASO, our live webinar was a resounding success. Hosted by Mr. Raja, Team Leader – Mobile Marketing, the 60 minute webinar covered important topics such as why app search matters, the different aspects of ASO, common ASO mistakes and what developers need to do to increase app visibility. In case you missed it, you can view the presentation here. |
| | |
| --- | --- |
| | RUTAsleep – Search Engine Optimization |
| | | |
| --- | --- | --- |
| | | RUTAsleep is a supplement for caffeine consumers seeking to relax and sleep. It harnesses the power of fruit-derived Rutaecarpine and works with the body to remove caffeine naturally. Our SEO team is working on enhancing the online visibility of the |
| | |
| --- | --- |
| | Final Dusk – iOS App Marketing |
| | | |
| --- | --- | --- |
| | | Final Dusk is an adventure game that takes players on a journey through the kingdom of Vempire, the land of vampires. The idea of the game is to guide and protect the kingdom''s princess, Mina, as she makes her way to the witch''s tower. Players face |
Mina''s enemies and find unique collectibles to help her on the journey. Our app marketing team executed a multi-channel marketing campaign to help the app find its target users, widen its reach, and enhance its app store ranking.
Request for similar services.
In this Month's Issue

Featured Video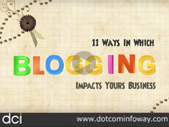 Lead Generation with Social Media Ads
Lead generation tools are vital for marketers, particularly those in the B2B sector. However, you might be missing out on one of the most important tools available because you think of it more as a method for building brand awareness than for lead generation – social media. Social networks are powerful solutions for businesses of all types, in all sectors today, but you need to know how to leverage…
freezeframe – Search Engine Optimization
freezeframe is a leading anti-aging skin care brand that has been developed by Australia's well-known cosmetic house, Self Care Corporation. Their flagship product, freezeframe with INHIBOX, is an instant Botox alternative that has been clinically proven to remove 80% of wrinkles in just 5 minutes. Owing to a growing demand and the need for a strong digital presence, Self Care Corporation required assistance in SEO. Our team analyzed the website from the perspective of users and search engines, and created an integrated digital marketing strategy that included SEO and Social Media Marketing. We were able to significantly increase the brand's visibility and traffic.