Message from the CEO
The month of April flew past in the blink of an eye as we at DCI got busy launching three path-breaking digital marketing services to our bundle of offerings. Additionally, we rolled out a very successful social media marketing campaign for an upcoming healthcare major and also built a highly engaging and useful app for Graffitier. Moreover, we compiled interesting stories, news and events from the startup world for the latest issue of the Startup 360 Magazine.
Take a look at the activities we engaged in this month. Happy reading!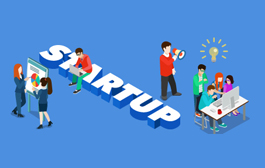 Launch of Marketing Services for Startups
True to the cause of building a strong startup environment in India, DCI has recently launched its digital marketing services targeted to benefit startups. The top management at DCI had constantly been ideating and testing services that could provide maximum marketing exposure to startups at least possible cost. The newly launched service packs the digital marketing exposure and acumen of DCI and is well-suited for young startups that want to reach their target audiences across the globe while avoiding incurring great expenditure on advertising and marketing.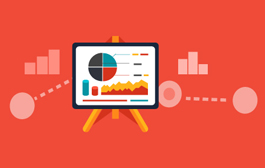 Launch of User Behavior Monitoring Services
DCI has launched its User Behavior Monitoring services to help marketers effectively track their target customers' online browsing patterns and draw deep inferences, aiding them in devising successful marketing strategies. The end-to-end service provides the clients with user behaviour details in easy to understand graphs, tables and charts, revealing the true preferences and interests of the users.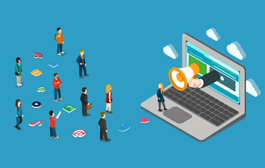 Launch of Event Marketing Services
Registering participants for an event may seem like a colossal task, but as DCI introduces its Event Marketing services, event organizers can now effectively leverage the online space to market events of any scale. The newly launched Event Marketing services will help clients to create events, build a buzz around them and even allow online registrations across various platforms.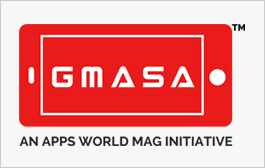 GMASA 2017 – Exhibit your Tech!
The key organizing team at GMASA is all set to put up a great show, yet again! The latest edition of GMASA will be held on 6 – 7 July 2017 at Sheraton Grand in Bengaluru. With an estimated participation of over 5,000 people from the mobile app community around the world, this GMASA 2017 will witness the leading keynote speakers, value-add panel discussions, exciting contests, awards and exhibits. To avail early bird discounts and premium access to GMASA 2017, Bengaluru.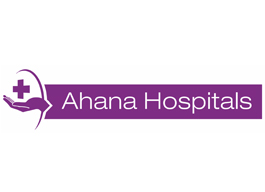 Ahana Hospital – Social Media Marketing
Ahana Hospital is a unique neuropsychiatric centre that treats people suffering from mental health issues. The Tamil Nadu-based hospital approached DCI to help them reach out to the public and spread awareness about the seriousness of neuropsychiatric diseases and their treatment. Our team at DCI created a winning digital marketing strategy to successfully meet client objectives.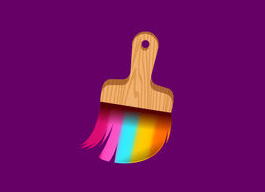 Graffitier – Mobile App Development
Graffitier is an impressive social networking app centered on the idea of tagging text, pictures and video posts to the users' locations, helping Graffiti users to explore new places in an exciting manner. Graffitier approached DCI for developing the mobile app. The team at DCI channeled its best resources and technological expertise in creating a supremely engaging app that fulfils all the objectives of the client.
Startup 360o Mag – March 2017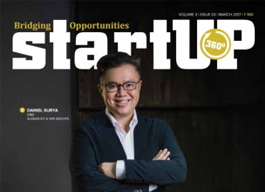 The latest issue of Startup 360 Magazine brings the top stories from the startup world. This issue's cover story features Healthians, a revolutionary Healthtech startup that is set to change the medical diagnostics landscape in India. Two startups grace this month's 'Startup of the Month' section. Wishtree, a company that offers technology-enabled solutions to businesses, helping them save costs and increase efficiencies.
Our other features include Lead Sports Accelerator, 7 edge, Tootle and Affine Analytics among others. The 'Trending' section features the biggest news from the startup world.
Featured Blog Post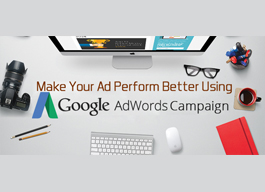 DCI has recently published a blog on ways to optimize ad performance on Google Adwords. The insightful blog effectively decodes what works best on Google Adwords. The blog, written in simple language and minimal jargons is very useful for marketers/businesses that are not very well versed with digital marketing tools.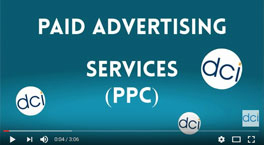 Learn more about DCI's Paid Advertising Services in this video: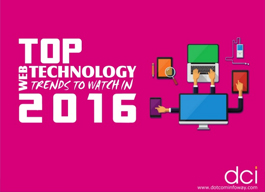 This month's presentation is the "Top Web Technology Trends to Watch in 2016", which highlights some of the major trends in Web Design and Development such as Material Design, Responsive Design, Interactivity and the latest UI/UX trends.
Latest Case Study
Forix Mobile – Internet Marketing
Forix is a mobile and web development firm headquartered in Portland, Oregon with an office in Seattle, Washington. . Forix wanted to establish itself online so that it could help small and medium-sized businesses go mobile. It was in need of a digital platform to do so. Read on to see how DCI helped Forix reach their goals.

| | |
| --- | --- |
| | Mobile Apps Marketing |
"DCI is a terrific mobile application marketer. Their team has the sense of mobile marketing and strong technology background. I confidently say that DCI really knows what client needs and deliver the right message!"
– Brian Lee, World Card Mobile
| | |
| --- | --- |
| | Google Grants |
"ANEW benefited in just a few hours after DCI integrated the Google Grants program with our website. This has given us a lot of visibility and exposure. Ever since then, we have been receiving requests from other states and countries for information about us, and partnership offers from organizations that look for genuine women-centric vocational training programs in India.
Thanks to DCI for believing in our cause and supporting us!"
– ANEW
ABOUT US
Dot Com Infoway, a CMMI Level 3 multinational information technology company, is a pioneer in delivering software development, mobile application and Internet marketing solutions and technologies to businesses. With offices in India, the United States and Germany, DCI is positioned to become a leader in delivering advanced IT services for your business.
Copyright 2000 – 2017 Dot Com Infoway – All rights reserved.