| | | | |
| --- | --- | --- | --- |
| | | | August started off on a very promising note with DCI receiving a four-page feature in CIO Review, a leading technology magazine. The article was a very positive look at how we do things, and it's been quite satisfying to receive some media attention. We've also recently launched an e-book that's being downloaded far more |
| | |
| --- | --- |
| | than anything we've ever done before. This newsletter provides a glimpse of the latest news, developments, and events happening at DCI. Happy reading! |
| | |
| --- | --- |
| | E-Book: How to Gain Millions of Users for Your Gaming App |
| | | |
| --- | --- | --- |
| | | We've released an e-book which provides developers with valuable information and guidelines for success in the app marketplace. How to Gain Millions of Users for Your Gaming App covers the entire process of developing and marketing a gaming |
app, from concept to post-launch follow-up, and highlights the best ways to gain visibility and traction in the app market. It offers research-supported tips for key points of the development process, including design, usability and revenue models that set developers up for success before the app even reaches the beta stage. Developers who have already launched an app and want to improve their exposure or maintain a competitive edge will also find plenty of ideas in this e-book.
| | | |
| --- | --- | --- |
| | | We're proud to announce that DCI has been featured in the August 2014 issue of CIO Review. The article, Rendering Customized, Scalable and Cost Effective Solutions, details DCI''s history and growth to date, the organization''s working, and its go-to-market strategy. It also highlights CEO Venkatesh''s experience, and the ebullient leadership that he brings to the |
company. In the interview, Mr. Venkatesh talks about how the company''s streamlined work methodology has provided it with progressive growth, in addition to helping customers succeed.
Read the full article on the digital edition of CIO Review magazine (Page 12):
http://www.cioreview.in/magazines/unifiedcommunications-august/.
| | |
| --- | --- |
| | EmailMarketingBoost – Pay-Per-Click (PPC) Marketing |
| | | |
| --- | --- | --- |
| | | EmailMarketingBoost delivers a wide range of cost-effective sales and marketing solutions that include email marketing lists and email marketing software to help businesses acquire, manage and retain customers. The |
client approached us for help in optimizing its PPC campaign to attract the highest quality of traffic to the site. Our team is restructuring the campaign to help the firm precisely target its customers, and increase the click-through rate and conversion rate.
Request for similar services.
| | |
| --- | --- |
| | ShadowPain – iOS App Marketing |
| | | |
| --- | --- | --- |
| | | ShadowPain is an action/adventure game that offers hours of continuous gameplay. Players need to make their way through forest mazes, fight and slay enemies, collect treasure and survive challenges in this thrilling game. Our team worked on helping |
| | |
| --- | --- |
| | Paula Scherr Photography – Pay-Per-Click (PPC) Marketing |
| | | |
| --- | --- | --- |
| | | Paula Scherr specializes in wedding and portrait photography in Edmonton, Canada. The client needed to increase the number of quality business leads and reach more potential customers. We're working on a PPC campaign that targets a local market, to build a high- |
In this Month's Issue

Featured Video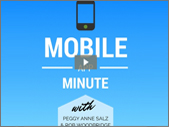 5 Tips on Writing an SEO-Friendly Blog Post
It has been well established that SEO is just as essential to a blog writer as it is to a website content writer. If your blog content is not garnering a good readership despite the high quality of content in the post, it could mean that search engines are not finding your blog. On the other hand, sacrificing quality for the sake of SEO is not prudent, either. Ideally, striking the balance between quality and SEO would not only open your blog post to discovery, but can even lead to and sustain a loyal readership.
Property Compare – iOS App Development
Property Compare is an iOS app that enables both property investors and owner-occupier buyers to compare multiple properties simultaneously. It serves as a property checklist for investors and helps users calculate key property metrics. The client approached us to create an all-in-one solution that helps both property investors and owner-occupier buyers make purchase decisions easily in an extremely competitive marketplace. Our mobile app development team worked on creating an app with plenty of options for customization, which could streamline all the information available in a comprehensive manner. We succeeded in designing a well-rounded, feature-rich app that ensured convenient usability.