Message from the CEO
The year 2017 is the year of optimism and prosperity. After the grand success of GMASA 2017 in Jakarta last month, we continue to serve awesome brands from across the world. This month, too, we continue to strengthen the presence of our clients' brands through optimum and innovative digital promotions services. As the preferred digital marketing partners for the best and emerging brands, we derive immense pleasure in exceeding our clients' objectives and expectations.
Take a sneak-peek into all that is happening at DCI this month! Happy reading!

Next Global Mobile App Summit and Awards (GMASA) Scheduled to be hosted in India
The next edition of GMASA is finalized to take place in Bengaluru in the month of July. Bengaluru, also called the Silicon Valley of India, has previously been a host to GMASA and we are sure that this time GMASA would be even more successful.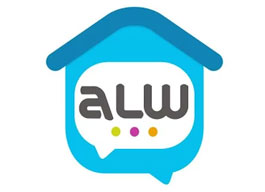 ALW – App Marketing
ALW is an instant communication and messaging mobile app that surpasses any other messenger due to its innovative and intuitive features. ALW (Always Live With) is a revolutionary app that truly helps users to be LIVE at all times. With this app, among other things, users can also reflect their time zone, local temperature and mood, helping friends and family know the exact physical and emotional condition they are in. ALW approached DCI to plan and execute a winning app marketing campaign in order to enhance visibility and installs.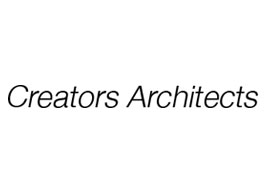 Search Engine Optimization
Creators Architects is a New Delhi-based architecture consultancy firm. The firm approached DCI to orchestrate an effective search engine optimization campaign with an objective of increasing online visibility.
Search Engine Optimization
Illinois Tech (India) is a part of Illinois Institute of Technology (Illinois Tech), a private, independent, not for profit, Ph.D. – granting Research University with programs across multiple fields of learning. The University approached DCI to run a SEO campaign in order to improve visibility and boost traffic.
Startup 360o Mag – December 2016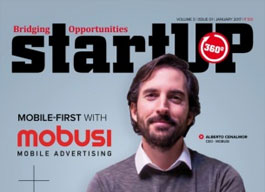 This month's issue features global ad-tech firm, Adcash as the Big Player. Adcash offers unique and innovative advertising solutions for advertisers as well as compelling monetisation services for publishers by leveraging cutting-edge technology. Next, Bengaluru-based truck aggregator startup, Ezy Truck features as the 'Startup of the Month' in this issue. There are other interesting features in this issue including Teleport and Travelyaari.
This month's issue will also bring to you the latest in the startup world under the section 'Trending' and introduce a distinguished VC firm in the section 'Infocus'. Browse through the latest issue of Startup 360 magazine to read about the most happening events and players in the startup world. Grab your copy, now!
Featured Blog Post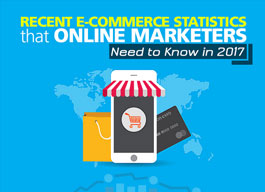 DCI recently launched an insightful infographic for online marketers. This infographic presented useful statistics on online buying and revealed buyers' behaviour in the last year. The infographic helps online marketers to better forecast online buying and corresponding digital marketing trends for the year 2017. DCI released the infographic to help brand owners, marketers and publishers take a cue on emerging online shopping trends and accordingly plan their content and marketing strategies.
Learn more about DCI's Paid Advertising Services in this video: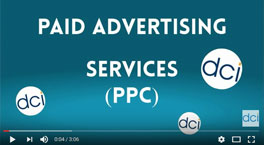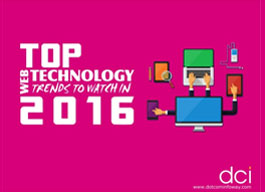 This month's presentation is the "Top Web Technology Trends to Watch in 2016", which highlights some of the major trends in Web Design and Development such as Material Design, Responsive Design, Interactivity and the latest UI/UX trends.
Latest Case Study
Forix Mobile – Internet Marketing
Forix is a mobile and web development firm headquartered in Portland, Oregon with an office in Seattle, Washington.. Forix wanted to establish itself online so that it could help small and medium-sized businesses go mobile. It was in need of a digital platform to do so. Read on to see how DCI helped Forix reach their goals.

| | |
| --- | --- |
| | Mobile Apps Marketing |
"DCI is a terrific mobile application marketer. Their team has the sense of mobile marketing and strong technology background. I confidently say that DCI really knows what client needs and deliver the right message!"
– Brian Lee, World Card Mobile
| | |
| --- | --- |
| | Google Grants |
"ANEW benefited in just a few hours after DCI integrated the Google Grants program with our website. This has given us a lot of visibility and exposure. Ever since then, we have been receiving requests from other states and countries for information about us, and partnership offers from organizations that look for genuine women-centric vocational training programs in India.

Thanks to DCI for believing in our cause and supporting us!"
– ANEW
ABOUT US
Dot Com Infoway, a CMMI Level 3 multinational information technology company, is a pioneer in delivering software development, mobile application and Internet marketing solutions and technologies to businesses. With offices in India, the United States and Germany, DCI is positioned to become a leader in delivering advanced IT services for your business.
Copyright 2000 – 2017 Dot Com Infoway – All rights reserved.