Message from the CEO
The month of July started on a high note, abuzz with the preparations for the Global Mobile App Summit and Awards that were held on 6 and 7 July at Sheraton Grand in Bengaluru. The event saw a turn out of thousands of mobile app enthusiasts and veterans, inspiring us to expand the platform with every passing event.
On the work front, we had a slew of interesting projects including an email marketing campaign for Verifair and website development for a travel deal search portal. We also designed an exclusive app for a restaurant listing and search platform.
Here's the list of activities we engaged in the month of July 2017:

GMASA Bangalore – 6 and 7 July 2017
After months of preparation, the mobile and app fraternity converged at Sheraton Grand, Bangalore, for two exciting days of hot panel discussions, keynote speeches, workshops, contests, prizes and loads of networking opportunities.
The event saw over 2000+ participants from all walks of the industry converge on a single platform to brainstrom, discuss and shape the future of the mobile industry. With every passing year, GMASA has grown bigger and better, and we look forward to many more such successful events.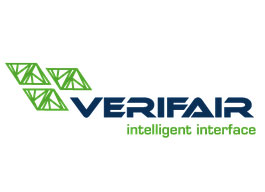 Verifair
Verifair is a Dubai based company that organises business events in global business hubs through solid local partnerships. The company specialises in organising trade fairs, conferences, tailor-made networking events and project management, and ensures a wide reach for their client events by leveraging high-end web platforms. In July, Verifair contacted us for email marketing services to reach out and stay in touch with their clients globally. Our team studied their target audience in detail to create a strategic plan, building their mailing list as well as delivering curated content to increase traffic on the website.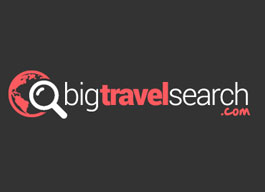 Big Travel Search
Big Travel Search is an ace portal to find the best deals on hotels, flights, rental cars and cruises for your dream vacation. Listing the best deals in the hottest holiday destinations, the portal ensures you get the max out of your holiday on a budget. In order to maximize the user experience, we created an attractive, intuitive and responsive website for Big Travel Search that helps users find what they are looking for instantly.
Nearby Restaurants Finder
Since people depend on mobile apps for every thing these days, we pride ourselves in developing apps that help our clients stand out from the crowd. In July, we developed an app for Nearby Restaurants Finder that guides users by listing near-by restaurants, bars & cafes based on their device location. We have ensured an extensive database that is updated constantly and an easy-to-use interface that all users can enjoy.
Startup 360o Mag – June 2017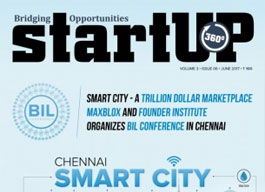 With great excitement, I bring to you the latest edition of Startup360 Magazine. The 'Cover Story' for this edition is a feature on the upcoming BIL Chennai – The Smart City Conference, which is organized by MaxBlox, a global Platform-as-a-Service solution provider, and Founder Institute, Chennai, a global enabler for entrepreneurship and startups. The present edition features several interesting startups such as the gadget-care marketplace, BigFix, and the technology-driven preventive healthcare organization, VinCense. In addition, we have scoured the startup ecosystem to bring to you the latest news from around the startup world and events and products to watch out for.
Featured Blog Post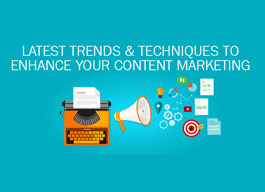 Latest Trends & Techniques to Enhance your Content Marketing
At DCI, we place the best interests of our clients first. Since knowledge is power, we aim to educate our clients, and everyone else, on various trends and techniques they can leverage to market their business better. In this direction, DCI published an informative blog that shares latest techniques that all businesses must follow to boost their content marketing efforts. From the importance of personalization to the indispensability of analytics, the blog offers powerful tips that you will certainly benefit from. Click on the link below to read more:
Featured Presentation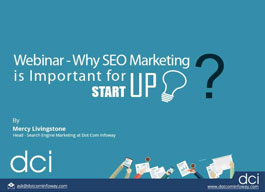 This month, we bring to you the presentation used during our recent Webinar on "Why SEO Marketing is Important for Startups".
Featured Video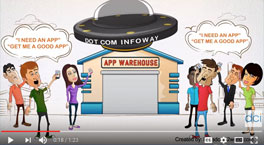 Learn more about DCI's Paid Advertising Services in this video:
Latest Case Study
Grande Bay Resort & Spa – Internet Marketing
Grande Bay Resort & Spa is one of the best beach resorts in Chennai ECR, Mahabalipuram. They approached DCI for our PPC services to help them increase the number of quality business leads and widen their audience reach. Read on to see how DCI helped Grande Bay achieve their PPC goals.

| | |
| --- | --- |
| | Internet Marketing |
"We were very pleased by the professional approach of Dot Com Infoway and its associates took to their service. They have a great understanding for link building strategies and helped us with good rankings in the very competitive environment of the German DSL market."
– Holger, DSL Fragen
| | |
| --- | --- |
| | Apps Marketing |
"It was great that we reached high position in the appstore. I am hoping to bring DCI many projects as I enjoy working with them."
– Hussein Akindji, Diet Butler
ABOUT US
Dot Com Infoway, a CMMI Level 3 multinational information technology company, is a pioneer in delivering software development, mobile application and Internet marketing solutions and technologies to businesses. With offices in India, the United States and Germany, DCI is positioned to become a leader in delivering advanced IT services for your business.
Copyright 2000 – 2017 Dot Com Infoway – All rights reserved.