Message from the CEO
The month of May had been very rewarding for DCI. As we pushed our boundaries to deliver best of services to our clients, we achieved new milestones. DCI won the CMMI Level 3 appraisal this month. Also, we further extended our service base by launching e-mail marketing services. Like every month, we worked hard to bring you the most relevant stories and features from the startup and mobile apps world for the latest issues of Startup 360 Magazine and Apps World Magazine. Additionally, we worked on two key projects for our foreign clients.
Here's the list of activities we engaged in the month of May 2017: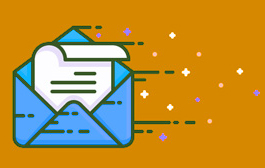 Launch of Email Marketing Services
In cognizance of the importance of the effectiveness of e-mails in generating brand awareness and potential leads, DCI has recently launched a dedicated 'E-mail Marketing Services' platform. Through this platform, businesses can now seek our assistance in drafting and sending action-oriented e-mails to the target audience. In-step with the current trends in e-mail marketing and equipped with a wide database, DCI is geared to drive your B2B and B2C e-mail marketing initiatives.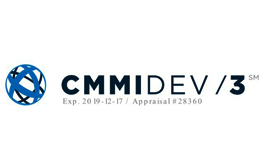 CMMI L3 Appraisal
DCI has recently bagged the coveted CMMI L3 Appraisal from the CMMI Institute. Attaining the 'Defined' level in the CMMI system of progression in organizational excellence, DCI has proven its commitment to process perfection and unfaltering service delivery. DCI continually strives to offer best-in-class services to its clients through a set of immaculate processes and systems.
GMASA 2017 Update
Inching closer to organizing yet another enthralling edition of GMASA (Global Mobile App Summit & Awards), our team is leaving no stone unturned in putting up a great show. Scheduled to be held on
6 – 7 July 2017 at Sheraton Grand in Bengaluru, GMASA 2017 is receiving a large number of applications from participants, app developers, keynote speakers, investors, exhibitors and mobile app community stakeholders. Registrations are open for all!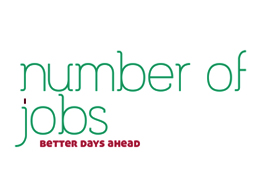 No of Jobs – Website Development
The promoters of a UAE-based job portal approached DCI to create an advanced website for their venture. Our team took this challenge and integrating strategy and excellence, developed a highly interactive and user-friendly website that allows job seekers and recruiters to communicate effortlessly, thereby enabling hiring managers to discover the right talent easily, and on the other hand, providing a convenient platform for job seekers to find the right career opportunities.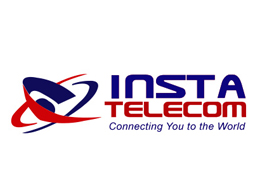 Insta Telecom – SEO Engagement
Insta Telecom is a prime internet services provider in Afghanistan. The company approached DCI to launch an SEO engagement. The DCI team conducted deep studies to understand the client's target audience and executed a well-turned out SEO exercise helping the client's brand in reaching its target audience across various platforms and channels.
Startup 360o Mag – March 2017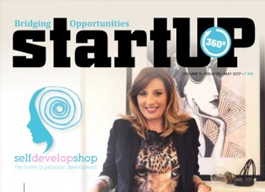 The May issue of Startup 360 Magazine features the most promising startups from varied fields. Self Develop Shop, a unique platform for self-improvement makes our cover story for the month. The 'Startup of the Month' is Kreate Konnect, a technology first e-commerce enabler platform. Other interesting features in the current issue includes Rudri, India's first brand for curated women's traditional wear; Square Yards, a fast growing global real estate advisory firm; Studio Fifi, a Pune-based multi-disciplinary design and brand building agency; and the analytics company SWOOP Analytics. In the 'InFocus' section, we bring to you Australian VC firm, Starfish Ventures.
Besides the main features, the issue also brings you the most noteworthy news from the startup world.
Apps World Magazine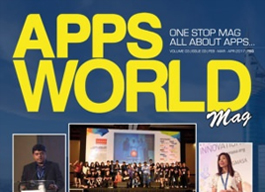 In the latest issue of Apps World Magazine, a monthly journal dedicated to mobile apps industry, we bring you the glimpses of GMASA 2017 (Jakarta) through a photo story. Also featured in this issue are several game-changing apps such as Tookan, as well as news and stories from the mobile apps world.
Featured Presentation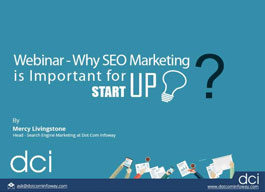 This month, we bring to you the presentation used during our recent Webinar on "Why SEO Marketing is Important for Startups".
Featured Blog Post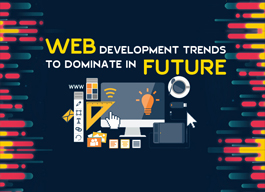 Web Development Trends to Dominate in Future
DCI has recently published a blog on key trends that will dominate web development. The well-researched blog lists down five key trends that will change the way websites are designed. These futuristic trends will come into prominence owing to increasing demand for higher user experience and site navigability, both from the web as well as mobile users.
Featured Video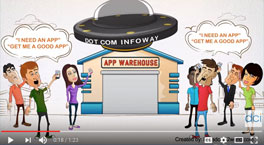 Learn more about DCI's Paid Advertising Services in this video:
Latest Case Study
Grande Bay Resort & Spa – Internet Marketing
Grande Bay Resort & Spa is one of the best beach resorts in Chennai ECR, Mahabalipuram. They approached DCI for our PPC services to help them increase the number of quality business leads and widen their audience reach. Read on to see how DCI helped Grande Bay achieve their PPC goals.

| | |
| --- | --- |
| | Internet Marketing |
"We were very pleased by the professional approach of Dot Com Infoway and its associates took to their service. They have a great understanding for link building strategies and helped us with good rankings in the very competitive environment of the German DSL market."
– Holger, DSL Fragen
| | |
| --- | --- |
| | Apps Marketing |
"It was great that we reached high position in the appstore. I am hoping to bring DCI many projects as I enjoy working with them."
– Hussein Akindji, Diet Butler
ABOUT US
Dot Com Infoway, a CMMI Level 3 multinational information technology company, is a pioneer in delivering software development, mobile application and Internet marketing solutions and technologies to businesses. With offices in India, the United States and Germany, DCI is positioned to become a leader in delivering advanced IT services for your business.
Copyright 2000 – 2017 Dot Com Infoway – All rights reserved.