Message from the CEO
Happy New Year! We are still coming down from the high of having just hosted our fourth successful edition of the Global Mobile App Summit and Awards (GMASA) in Jakarta. The event had an excellent turnout, and it was an immense satisfaction to see everything come together in just the way we had planned. The year ahead promises to be one with a lot to look forward to.
Here's a peek into what's happening in DCI this month! Happy reading!

The Global Mobile App Summit and Awards in Jakarta, Indonesia
We have successfully hosted our fourth successful edition of GMASA at Jakarta, Indonesia. The one-day event was organized at Balai Kartini. The event was a resounding success and was well-received by the audience. The event was inaugurated by Mr. Rudiantara, the Minister of Communications and Information Technology for the Republic of Indonesia.

Foreclosure Search – Search Engine Optimization

Foreclosure Search is a Canadian property listing website for bank foreclosures and bank-owned properties. They also serve as a portal for information pertaining to bank foreclosures. They approached Dot Com Infoway for our SEO services to help boost their traffic and rankings on the SERPs.
Startup 360o Mag – December 2016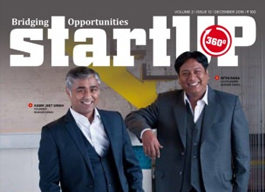 This month's Big Player is Burger Singh, an upbeat, one-of-a-kind eatery that specialises in burgers with a 'desi' soul. The Startup of the Month for December is Legal Wiz, a legal service provider that caters especially to startup businesses in the country. Other startups covered in this issue include Coupon Raja, Hashtaag, JustRide and Twigly.
Apps World Mag – Dec2016 – Jan2017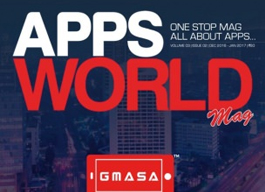 This issue covers the Global Mobile App Summit and Awards in Jakarta, and provides you the latest buzz in the industry including the latest apps, gadgets and technologies that are revolutionising the mobile industry. Some of the apps covered include GroupMe, WeGo, Graffitier and Temple Run 2.
Featured Blog Post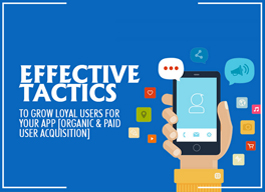 Infographic: Effective Tactics to Grow Loyal Users for Your App
The app world is increasingly getting cluttered with new apps every single day, and as such a well-thought-out user acquisition strategy is imperative for any app that hopes to stand out from its competition and draw in its expected audience.
Featured Presentation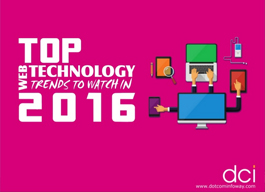 This month's presentation highlights the "Top Web Technology Trends of 2016". This presentation highlights the latest web technology trends that are dominating the industry today and what their implications within a world that has largely become mobile.
Latest Case Study
Freezeframe – Internet Marketing
Freezeframe is a leading anti-aging skin care brand, developed by Australia's leading cosmetic company: Self Care Corporation. The client approached Dot Com Infoway to help them handle their growing demand and build a strong digital presence. See how DCI approached this challenge to fulfill the client's requirements.
Featured Video
This month's video focuses on Dot Com Infoway's PPC services and what each of those services offer.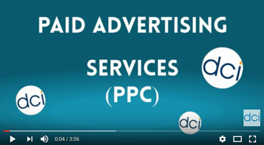 | | |
| --- | --- |
| | Google Grants |
"It was through our association with DCI that we first heard about the Google Grants program. DCI's PPC managers helped us with creating an AdWords account, completing and submitting our application, and managing our PPC campaign. In recent months, our visitor traffic has increased significantly; we have had a lot more donors coming forward to help us, and volunteers from far and wide reaching out to support our cause. We are very happy to have chosen them as our Google Grants partner!"
– EKAM Foundation
| | |
| --- | --- |
| | Mobile App Marketing |
"DCI is a terrific mobile application marketer. Their team has the sense of mobile marketing and strong technology background. I confidently say that DCI really knows what client needs and deliver the right message!"
– Brian Lee, World Card Mobile
ABOUT US
Dot Com Infoway, a CMMI Level 3 multinational information technology company, is a pioneer in delivering software development, mobile application and Internet marketing solutions and technologies to businesses. With offices in India, the United States and Germany, DCI is positioned to become a leader in delivering advanced IT services for your business.
Copyright 2000 – 2017 Dot Com Infoway – All rights reserved.