| | | | |
| --- | --- | --- | --- |
| | | | October has been a month of building momentum, reaching out socially, and putting our message out into the world in various ways. First off, we rolled out an infographic which presents a roundup of the highlights in iOS 8. Secondly, we have been promoting charitable causes, and |
| | |
| --- | --- |
| | dedicated our time and efforts towards local community service on the occasion of the Joy of Giving Week celebrated here in India. It has been a truly amazing month, and the DCI team has been enjoying the flurry of activity as we gear up for the holiday season. This newsletter provides a glimpse of the latest news, developments, and events happening at DCI. Happy reading! |
| | |
| --- | --- |
| | Infographic: What's New in iOS 8? |
| | | |
| --- | --- | --- |
| | | We''ve tumbled headlong into the era of infographics, and there's nothing that delights us more than creating one which answers the question that so many people have! What's New in |
iOS 8?, the 12th infographic in our series, has been designed to provide developers, marketers, and users with a visual snapshot of new offerings within the OS.

This infographic is a must-have for any app developer or marketer looking to take advantage of iOS 8's powerful features and functionality, or quickly find a solution to their app concerns or inspirations. It focuses on the game-changing APIs that allow developers to create more engaging apps, and also more customized and smoother experiences for users. We have included a section that draws attention to the major changes in the iTunes App Store, and illustrates how these changes open more possibilities.
| | |
| --- | --- |
| | Philanthropic Activity to Celebrate Joy of Giving Week |
| | | |
| --- | --- | --- |
| | | We are committed to being responsible corporate citizens and have always been passionate about local community service. India''s festival of giving, Daan Utsav, provided us with an opportunity to come together, extend our support to the less |
fortunate, and do our bit for society.

As part of our corporate social responsibility (CSR) initiatives, we organized an old clothes collection drive during the Joy of Giving Week (celebrated from 2nd to 8th October every year). Our team also made monetary contributions for the care of people with mental disabilities. Thanks to an impressive collective effort, our donation and fundraising efforts were quite successful.
| | |
| --- | --- |
| | Harper Finch Lawyers – Search Engine Optimization |
| | | |
| --- | --- | --- |
| | | Harper Finch Lawyers is a traffic and criminal law firm based in and around Brisbane, Queensland. The team has experience with a wide range of driving and criminal matters, and also assists |
| | |
| --- | --- |
| | clients with making a number of license appeals and applications. Our SEO team is working on enhancing the online visibility of the firm, and improving the volume and quality of traffic to the site. |
| | |
| --- | --- |
| | Store for Golfers – Search Engine Optimization & Website Redevelopment |
| | | |
| --- | --- | --- |
| | | Store for Golfers is a specialty golf retailer selling a wide range of equipment, apparel, and accessories for golfers of all skill levels. Its product range includes golf balls, carts, clubs, |
| | |
| --- | --- |
| | gloves, range finders, training equipment, footwear, and GPS units. The client approached us for help in improving site traffic. We are working on redeveloping the website, and optimizing it for search engines. |
In this Month's Issue

Featured Video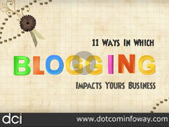 iOS App Previews – Tips & Guidelines to Get Started
Apple has introduced App Previews on the iOS 8 App Store, and this is one of the most interesting features for app developers and marketers. As the preview video appears first on your app's product page, before even the screenshots, it has a vital role to play in helping customers understand your app, and encouraging more downloads.

App previews facilitate app discovery, and also let potential users take a quick peek at the unique features and functionality of the app. Watching an app ""in action"" helps people decide whether they want to download it. This presentation provides tips and guidelines to easily create an awesome app preview video.
freezeframe – Search Engine Optimization
freezeframe is a leading anti-aging skin care brand that has been developed by Australia's well-known cosmetic house, Self Care Corporation. Their flagship product, freezeframe with INHIBOX, is an instant Botox alternative that has been clinically proven to remove 80% of wrinkles in just 5 minutes. Owing to a growing demand and the need for a strong digital presence, Self Care Corporation required assistance in SEO. Our team analyzed the website from the perspective of users and search engines, and created an integrated digital marketing strategy that included SEO and Social Media Marketing. We were able to significantly increase the brand's visibility and traffic.