Message from the CEO
The month of June at DCI was full of excitement as the team at DCI prepared for the upcoming Global Mobile App Summit and Awards scheduled for 6 and 7 July at Sheraton Grand in Bangalore.
We also had an interesting month in terms of the work undertaken for our clients. Apart from building a stellar website for the very fashionable global brand – Skirt Wear Outlet, we also rolled out digital marketing campaigns for two major clients, including a popular book.
Here's the list of activities we engaged in the month of June 2017: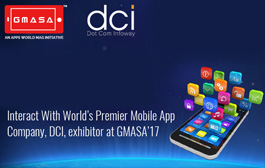 DCI Exhibits at GMASA 2017
The GMASA exhibition is always a feast for the digital enthusiasts who get the opportunity to experience the latest technologies first hand and also interact with the brains behind the technology. This year, attendees at the event can interact with the experts at DCI who will be available at stall number A1 on both the days to inform the visitors about their leading IT and mobile app services, and how they could help boost businesses.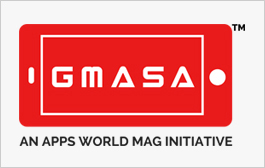 GMASA 2017 Update
The countdown to the latest edition of GMASA has begun. With only a couple of weeks to go, we are certain that you are as excited to attend this melting pot of the app world as we are to organize it. GMASA17 will be held on 6-7 July 2017 at The Sheraton Grand in Bangalore.

So be ready for the game-changing discussions, hot debates, insightful speeches, a glittering award ceremony, an enthralling musical evening and an after-party with networking opportunities galore. Registrations are open for all!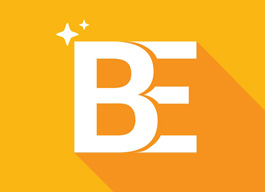 Best Employees App – Apps Marketing
Best Employees App is a professional network with a difference; instead of sending useless job alerts, it only notifies the users when a hiring manager wants to recruit them. Providing an exceptionally useful service loaded with features, the company contacted DCI for app marketing services to expand the reach of their network. Our team took a strategized approach by deeply studying the client's audience to reach out to them at opportune moments, leading to greater visibility and sign-ups.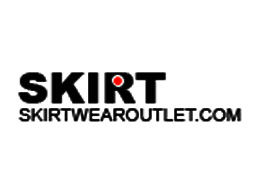 Skirt Wear Outlet – Website Development
The global fashion brand approached DCI to create an e-commerce website for their business. Our team took up the project and developed an interactive, user-friendly e-commerce store that has been optimized to deliver a seamless experience to shoppers. An attractive layout, quick navigation and faster registration and checkout processes ensure a better shopping experience and lesser incidence of abandoned shopping carts on the portal.
Google Adwords & FB ads
Building Projects and Babies: Managing to Deliver is a manual for project managers in the construction industry, penned down by Dr. Yasser Osman, an experienced project manager, and Yara Osman, an architecture student. The team at DCI was engaged for marketing the book via Google Adwords and FB ads. Considering the uniqueness of the project, the experts at DCI created a well researched and thoughtful ad campaign to ensure the book reaches the right audience who could benefit from the authors' insights.
Featured Presentation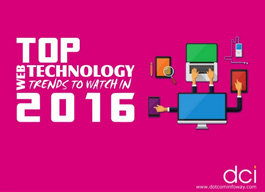 This month's presentation focuses on the latest web technology trends to watch for in 2016: from material design to the latest UI/UX trends.
Featured Blog Post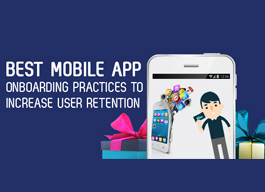 Best Mobile App Onboarding Practices to Increase User Retention
DCI recently published an insightful blog for app developers and app owners sharing best practices for mobile app onboarding to increase user retention. The blog suggests several helpful measures such as using minimal text, using videos and animations and optimizing the log-in and sign-up screens, allowing users to sign up quickly without wasting any precious time. Considering the competition in the app world, the blog provides some practical advice to ensure your app delivers the experience users really seek from it.
Featured Video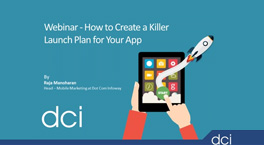 Listen to our webinar on "How To Create A Killer Launch Plan For Your App"
Latest Case Study
Screen Shelf – Search Engine Optimisation
Screen Shelf is an online phone accessories store that offers high quality mobile phone accessories at the best prices. They approached DCI for SEO services, as theirs was a brand new website, in order to increase traffic and reach a wider audience. Read on to see how DCI helped Screenshelf achieve its SEO goals.

| | |
| --- | --- |
| | Web Development |
"This was my first experience dealing with Venkatesh and his group. I am extremely satisfied with all aspects of our dealings. They completed the project ahead of schedule and we very responsive to several changes we requested. I intend to use their services often."
- John Caskie, Caskie Marketing
| | |
| --- | --- |
| | Internet Marketing |
"I can't thank you & your team enough, I was very worried about a process I knew nothing about. But right from my first email to yourself, I felt reassured I was with the right team. This has been so all the way through, I have appreciated your patience, support & advice on several topics like digital marketing & Web Design and Development. Your professional and knowledgeable team clearly guided me in this unfamiliar world. I would not hesitate to recommend Dot Com Infoway to any of my colleagues."
- Kelly Scherr, Hipseat Canada
ABOUT US
Dot Com Infoway, a CMMI Level 3 multinational information technology company, is a pioneer in delivering software development, mobile application and Internet marketing solutions and technologies to businesses. With offices in India, the United States and Germany, DCI is positioned to become a leader in delivering advanced IT services for your business.
Copyright 2000 - 2017 Dot Com Infoway - All rights reserved.