The month of August has been a milestone month in DCI's journey. We have a lot to celebrate this month, as we gained recognition as the best mobile app marketing agency in the world by Clutch. Knowing that our hard work and persistence has paid off is always rewarding, and it serves as a further incentive to keep pushing the limits of excellence to continue serving our customers to the very best of our capabilities.
Here's a peek into what's been happening at DCI this past month. Happy Reading!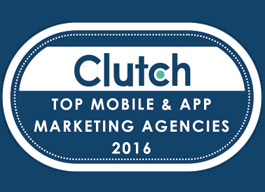 Clutch Recognizes DCI as The Best Mobile App Marketing Agency in the World!
Clutch, the global B2B research firm which identifies the best software and professional service firms, has named Dot Com Infoway as the best mobile app marketing agency in the world. Clutch ranked agencies using their proprietary Leaders' Matrix, in which DCI scored high numbers in terms of our experience, market presence and references, beating out a number of other contenders for the top spot.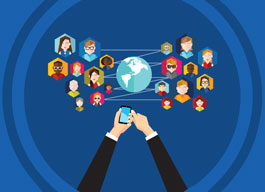 Webinar: Effective Tactics to Grow Loyal Users for Your App
On 21st September 2016, from 12:00 to 12:30 PM, EDT, Dot Com Infoway will host a webinar session on Effective Tactics to Grow Loyal Users for Your App [Organic and Paid User Acquisition]. The webinar will be conducted by Mr. Raja Manoharan, head of Mobile Marketing at DCI.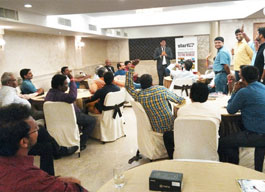 The Startup 360o Bash @ Chennai
On 30th July 2016, we hosted the Startup 360o Bash at the GLM Meridian in Chennai. The event saw over 100 startups come together to celebrate the spirit of entrepreneurship and friendship. Following the success of the inaugural event, we plan to take the event to other cities in the coming weeks. Watch this space for further details.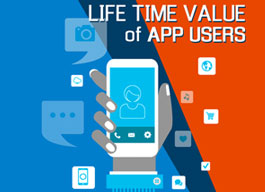 DCI Releases New Infographic on LTV of App Users
We have released a brand new infographic on How to Calculate the Life Time Value (LTV) of your App Users for Massive Branding & Success.The infographic focuses on the importance of measuring your app's LTV and how it impacts your brand's reach and success in the market.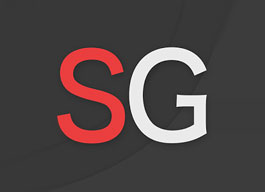 StayGo – Mobile Application Marketing
StayGo is a unique app developed by Inevitable Digital LLC that combines social feedback with scientific methods to evaluate romantic relationships to help users make informed decisions about their love-life. Inevitable approached DCI to promote their app's unique selling point and increase their audience reach and downloads.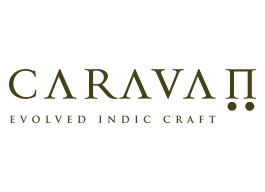 Caravan Craft – Pay Per Click
Caravan Craft is a website that focuses on showcasing and promoting traditional Indic artisanal skills and fostering a successful enterprise that serves a global audience. They approached DCI for our Pay Per Click services to help boost their website's revenue and improve their brand reach.
SA Scooters – SEO and PPC

SA Scooters is a retail store that sells Scooters and Scooter parts from various brands. They approached DCI for our Search Engine Optimization and PPC services to help boost their website ranking and presence, and to help increase their conversions and brand influence.
Startup 360o – August 2016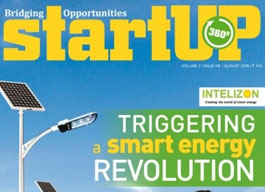 This month's cover story features the Hyderabad-based InteliZON, an innovative startup that aims at finding low-cost, sustainable solutions for electricity generation. The magazine also highlights the journeys of a number of startups including Adopsmind, Helicat IT, Privyplex, and Rent MantraAd. Pick up the newest issue Startup 360o for the latest buzz in the world of startups.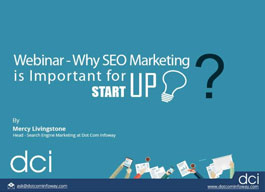 This month, we bring to you the presentation used during our recent Webinar on "Why SEO Marketing is Important for Startups".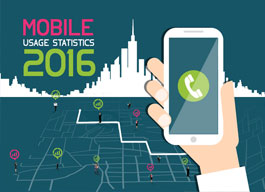 Mobile Usage Statistics 2016
In 2016, mobile usage has become the norm, and according to trend watchers, the focus has shifted to observing the level of integration of mobile devices into user activities and how users are using different types of mobile devices. Here's an infographic that illustrates the explosive growth of mobile usage across the globe and in India.
This month's video presents a slide show on "Best Way To Market Your iPhone Apps"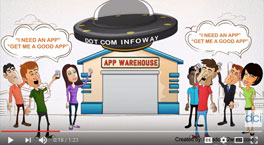 Grande Bay Resort & Spa – Internet Marketing
Grande Bay Resort & Spa is one of the best beach resorts in Chennai ECR, Mahabalipuram. They approached DCI for our PPC services to help them increase the number of quality business leads and widen their audience reach. Read on to see how DCI helped Grande Bay achieve their PPC goals.