Infographic: Why Users Uninstall Your Mobile App?
DCI
It is a great feeling to see the number of your app installs swell. Well, you may not pat your back yet. While a promising app does find a number of users in a short period, it may witness a huge number of installs, too.Since the core app marketing strategies to promote an app are focused on increasing the number of installs, app owners usually find themselves at sea when it comes to tackling uninstalls. Like most problems, knowing the reasons behind the growing number of app uninstallations can help in preventing them to an extent. Leading digital and IT company, Dot Com Infoway (DCI), has recently released an infographic that highlights the key reasons to uninstall app by the user.
In a comprehensive and engaging manner, the infographic lists the generic reasons behind the app uninstalls.
The infographic also reveals several other factors related to the app's performance and features that determine its usefulness and trustworthiness for the user. One of the highlights of the infographic is the statistical representation of the app retention rate for various categories such as media and entertainment, travel & lifestyle, e-commerce & retail, etc.
Highly insightful for app owners and developers, the infographic is peppered with vital statistics collated from credible sources, and presented in neat, easy to understand format. This infographic not just lists facts and reasons behind app uninstallations, but also offers app design strategies that can help app owners avoid the unpleasant uninstallations.

---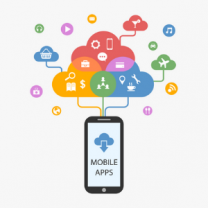 Solve the Mystery Once and For All!
Talk to our marketing experts to learn why your users are deleting your app from their phones.
---
What are the Reasons to uninstall the app?
Utility:
Doesn't satisfy the user's expectation

Irrelevant for the user.

App is weak.

Better apps are available at bay for the users.

Often the app's updates are forced.
Performance:
CPU power usage is too high.

Battery drains faster

Caches too much data

Takes too long to load

Some features in the app (or) the app itself doesn't work on some devices
Trust:
Requires too many permissions on social network

Other software indicates the app as a malware

Sends invites to friends without user's knowledge

Works well only on fast networks

The developer remains unresponsive when a user reports a query.
 App Retention Rate on Various Categories
Category

Average App Retention Rates

30 days

60 days

90 days

Media & Entertainment

37%

27%

22%

Ecommerce / Retail

39%

27%

22%

Travel & Lifestyle

38%

28%

23%

Business & Technology

34%

23%

17%

Social Networking

30%

20%

16%
Important Statistics on Why Apps are Uninstalled:
50.6 % of users tend to uninstall, if your app takes too much space on device's memory. Users may uninstall apps if they want storage space in their phone.

According to ITR, uninstallations are because of the Complex Registration Process. Avoid a long-drawn, complicated signup/registration process and provide social login option.

Statistics reveals that 29.6% of uninstallations are because of Security/Privacy Issue. Security policy must be accessible to users and avoid asking too much of personal information.

71% of users uninstall due to Annoying Notifications. Push notifications popping up too frequently forces the user to uninstall the app. Similarly irrelevant contents/ notifications / in-app messages irritate the users.

62% of people uninstall an app if they experience mobile Crashes, Freezes, or with Errors. Avoid crushes/errors by testing & updating your app regularly.

Poor Loading Speed: A mobile app needs to initially load onto user devices in 4 seconds or less. Firmness is a reliable and consistent way that reduces the load time of your app without any visible loss of quality.

Data Consumption: 20% of end users will stop using an application due to the amount data consumed. Make use of profiling tools like Xcode's Instruments or Visual Studio's Performance Profiler.
App Design Strategies that you must hold on to avoid Uninstallations:
Make sure that your app is accessible to all the screen size irrespective of the devices

Provide simple, easy to read instructions and other setup information.

Use appropriate links, anchor text and navigation's for better user experience

Localize global apps for multiple languages

Avoid overloading features of the app that leaves the users confused
Related Articles:
Embed this Infographic on your site:
---