On-demand Mobile App Development Company
Consumers these days want everything delivered at their doorsteps. E-commerce has moved from bulky web-based solutions to pocket-sized mobile solutions where people can order their favorite consumables with just a single tap.
Want your customers to be able to order food items, grocery, medicines, fruits & vegetables, meat products, poultry, and other household items as and when they need them? Whether you are a retail store owner or a small neighborhood Kirana shop, now you can easily have your own on-demand mobile app to coordinate deliveries and make it easier for your customers to buy from you.
The on-demand delivery app will come with a prebuilt CMS to enable you to maintain an inventory. It will have invoicing. It will have a payment facility. It will have a map-based tracking system. Above all, it will be 100% safe for you and your customers.
On-demand mobile app development for delivering grocery, fruits & vegetables, meat & poultry, food, medicines and other household items
Whether you are a fast-food chain or a corporate consumables supplier, you can have a custom on-demand mobile app for your business to streamline your entire delivery system.
Your on-demand mobile app will be totally customized around your brand. You will have a dedicated mobile app that your customers will be able to download and install, specifically to buy from you.
If you want to enable your customers to buy from you, they should be able to go through your catalog and view other details such as item names, descriptions, quantities that can be ordered, delivery schedule and payment options. All these attributes will be incorporated into your inventory management system within the on-demand mobile app.
Allow your customers to pay you immediately. They can have different options such as digital wallet payments, credit card and debit card payments, net banking and even cash on delivery.
Your users will be able to watch their ordered items physically moving across the map to feel reassured.
The coordinates of your customers will be automatically re-calibrated so that they can order items from you based on their location. This way, you will automatically get new customers as they move into your locality.
Core features of our on-demand mobile app
Complete branding
The app will completely look and feel like your business with your logo, color schemes and even branded elements.
Multilingual
Go local and allow even those customers purchase from you who don't understand English or any other major language.
Promotional notifications
Got new offers for your customers? You can market your existing products and promotional campaigns using manual and automated notifications in your on-demand app.
Advanced CMS
Maintain a comprehensive catalog of products and service options for your customers to choose from.
Integrated shopping cart
Your customers will be able to dynamically add items into the shopping cart. They will also be able to schedule repeat deliveries on their selected days.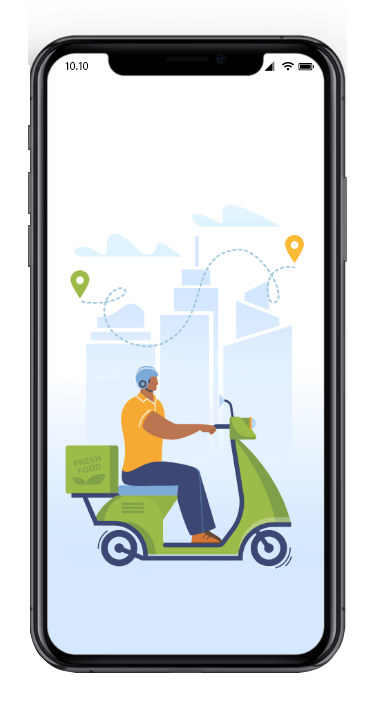 Balance maintenance
Your customers will be able to maintain a balance in their on-demand mobile app digital wallet.
A wide selection of items to order
If you can deliver something, you can delivery through your on-demand mobile app. It facilitates the delivery of medicines, fruits & vegetables, meat & poultry products, dairy products, lunch, breakfast & dinner or mineral water.
Sign up with mobile numbers
Your customers will be able to sign up using their mobile numbers with automatic OTP detection.
Advanced reporting
For better promotion and marketing you can generate reports to find which products sell more, which areas get you more customers and which customers are your loyal customers so that you can formulate a marketing strategy for your on-demand business.
100% secure
The app will have features that will encrypt all communications and monetary transactions taking place within the app.
Our process of developing your on-demand mobile app

Research and analysis

We will closely observe user behavior and try to replicate this behavior through your on-demand mobile app as much as possible. The buying experience in your on-demand mobile app should be as near to physically visiting your store, as possible..

Wireframing and prototyping
Before we proceed to programming and designing, we will create a wireframe and a prototype that will give you a visual sense of how your app is going to look and behave once you and your users start using it. You can suggest changes at this stage to save time and money later.

Coding and designing
The crux of your on-demand mobile app takes shape at this stage. Whether you want to deliver vegetables and fruits or milk products or meat products or poultry, this is where the soul of your business will be captured and used to help your mobile app come alive.

Testing and debugging
Once a working model is ready, your on-demand mobile app will be put through rigorous testing, just the way thousands of users may use it. We may involve you or not, it depends on your choice.

Deployment
The app, in its finalized form, will be uploaded to the App Store. If you want your app to work on Android as well as iOS, it will be uploaded both on Google Play and Apple's App Store.

Available for using
That's it. You can download it and set up your store. You can invite your users to download it and install it on their mobile phones and start ordering from there.
What are the benefits of having an on-demand mobile app for your delivery business?
Cater to a huge market that prefers to order consumables like poultry, meat, fast food, dairy products, fruits & vegetables and other items of household needs.
Stop relying on people's ability to locate and then come to your store. Make it possible for them to easily find you online.
Bring down your marketing budget. Through promotional notifications from within the on-demand mobile app, you can continuously promote your products without intruding upon their privacy.
Accept digital payments. It's easier for you and it's easier for your customers, to pay you digitally using all forms of digital payment including credit and debit cards, net banking and digital wallets.
Increase accountability. All on-demand mobile apps come with real-time map tracking where your customers can see what the status of their delivery is and exactly where the delivery has reached.
No need to maintain physical inventory in many cases. Simply accept orders from your on-demand mobile app and then forward these orders to various locations where these items can be delivered by local suppliers.
Run an international delivery business. Since you don't have to maintain physical inventory, you can even collaborate with suppliers at different international locations. All you have to do is accept orders from those localities and forward them to suppliers in the same localities.
Accommodate multiple currencies in multiple languages so that people in different countries can use your on-demand mobile app to buy daily necessities.
Multiple streams of income can be created through users, suppliers and manufacturers. You can also use in-app promotional campaigns for extra revenue streams.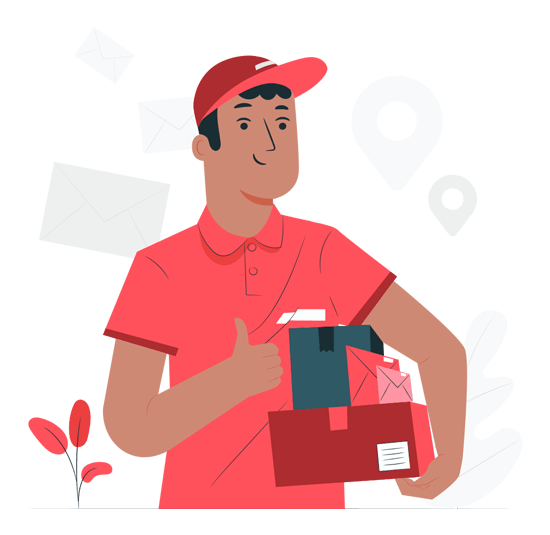 ---
Experience You Can Trust
I'm so proud of this program and what we've built as a team, it really is going to set the bar on what's available for hunters globally. It's easy to use, fast, pretty much as flawless as a program gets and it also looks really nice. It looks really great – I cannot tell you or express to you how pleased I am with the application! GREAT JOB!!!
Kudos to Dot Com Infoway for delivering Galatta Cinema on iPhone! Their high-end programming is so effective that GC on iPhone eBook reader reads just like the hard copy – you can flip through pages as swiftly as you would flip the magazine. Also, the high-res images download faster and retain the flashy look. Indeed, I love every bit of GC on iPhone. Thanks, DCI!
---
Why you should choose Dot Com Infoway to develop your on-demand mobile app?

We have an unblemished track record of accepting challenges and completing projects on time.

Our team of developers and designers has had extensive experience working on local as well as international projects.

We have been designing, developing and deploying mobile apps for years now. This has helped us establish a failsafe system to ensure success, no matter what the demands are.

Our multiple on-demand mobile apps are already being used by various businesses.

We can provide you ongoing support to keep your business running smoothly as well as for additional expansions.

We don't assume technical know-how from you. We completely understand that your expertise lies somewhere else just as our expertise lies in the arena of mobile app development.
Why partner with Dot Com Infoway if you want a successful on-demand mobile app for your business?
One of the biggest reasons why you should partner with us for your on-demand mobile app is that we have a deep understanding of how businesses, especially supply chains work. We have worked on multiple on-demand mobile app development projects catering to various businesses including taxi and cab services, handyman services, meet & poultry delivery services, fruit & vegetable delivery services, dairy products delivery services, groceries delivery services, and food and fast foods delivery services. We know these businesses inside out.
We are also passionate about the possibilities of developing on-demand services apps because we know that they bring about positive changes at multiple levels. Just from a single location, you can run an international business and multiply your revenue possibilities. On-demand mobile apps also make it easier for people who cannot physically visit shops and retail stores but at the same time, get all the items and need delivered promptly at their doorsteps. This is quite motivating for us.
Then comes the most crucial part: our technical knowledge. One way or another we have been developing software applications for more than 20 years now. Coding is in our blood. Although we work hard, we work hard at creating solutions for you, not figuring things out. If there is a problem, there is a 99% possibility that we have already figured how to solve it. What about the remaining 1%? This opens up new opportunities of discovery and realization.
We understand that you want a complete solution. You want a mobile app development company that can take over every aspect of your app needs. So, from the initial analysis to the final deployment of your on-demand mobile app, we will do everything for you. You just need to use the app and encourage your customers to use it, when it becomes ready to download and install.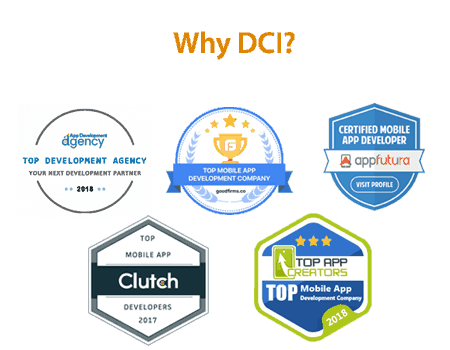 Explore Our Other App Solutions
Mobile App Solutions across Verticals
We will take your business ideas from conceptualization to a well-loved app on Apple's App Store and Google Play
---
Book a Quick Consultation
Share your details and we will get back to you as soon as possible to schedule a meeting.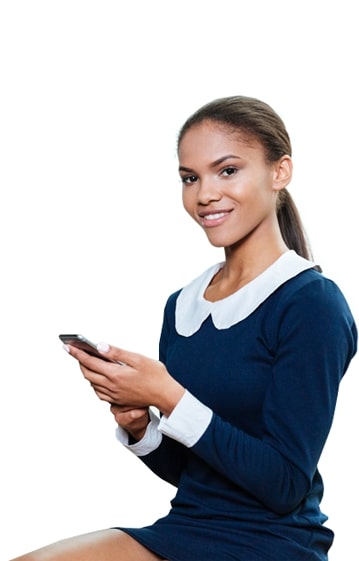 Check Out the Related Services
Check Out Our Blog Posts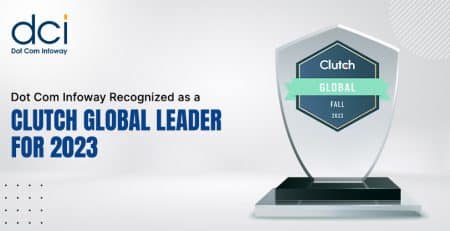 Dot Com Infoway (DCI), a globally recognized app development...