Looking For Web Design Services?
Being a top web design agency, we create responsive & mobile friendly website designs that Focuses on meeting the actual needs of your end users that boosts your business.
Discover | Define | Design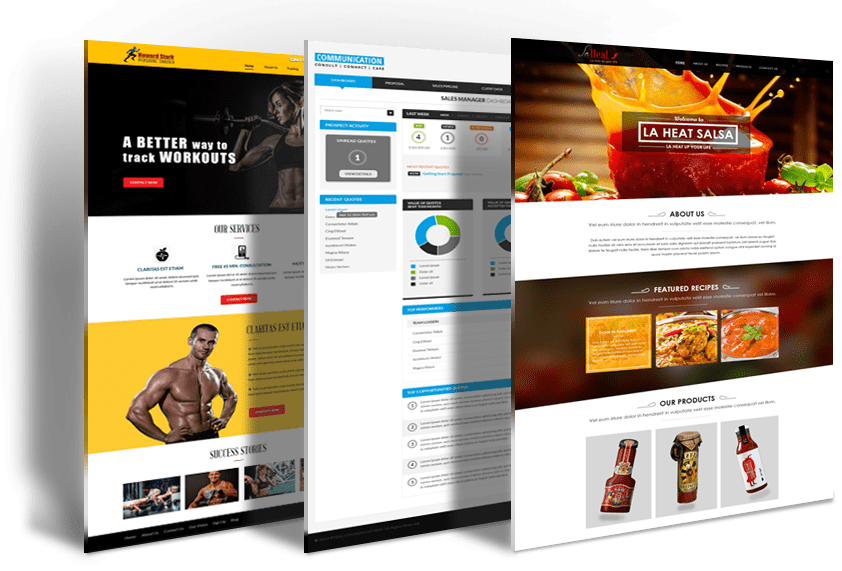 Web Design

Being the Best website Design and Development Agency, Dot Com Infoway has designed, developed, promoted a number of web sites and has provided web consultation services for many web sites ranging from startups to enterprises business websites. We design websites from scratch or develop your existing websites, collaborating an artistic visual appeal, search-engine friendly components, and cross-browser compatible aspects. As we understand that the client is the king, when our client requires / suggests the usage of a particular prefabricated web template, we will go for it. We design websites that are unique involving custom graphics, well-designed banners, logos, and quick loading components, at very easily affordable prices. And we design responsive websites using css, bootstrap and other effective styles.
We understand the science behind the web design and development, so we keep our customers well-informed about their projects by presenting them mock layouts and web site test pages and satisfy them by showing how exactly their site will look like, before it is delivered.

Our Web Design Services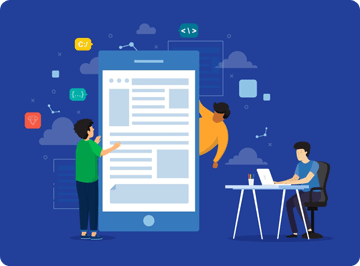 UI
While creating the UI Design for Website, we concentrate on aesthetic considerations such as design patterns, color palettes, fonts and layout structure that makes the design consistent, intuitive and functional with a strong ROI.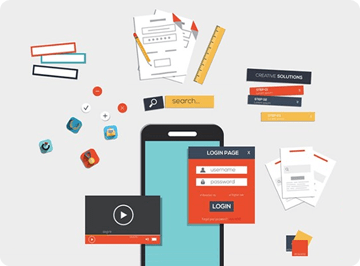 UX
Before we get started with the UX Design for Websites, we understand your industry, who your clients are and what they want, and then employ a design process that brings increased customer loyalty and higher conversion rates.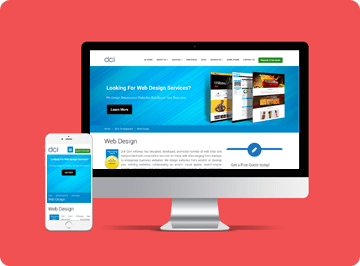 Mobile and Web
We work to design a better mobile responsive website, more usable Mobile/Web application across industries that delivers genuine value for your end users.
---
What Our Client's Say
Working with Dot Com Infoway has been a great experience, DCI's team understood the challenges of the project, and we worked very closely in every step of the way to complete the project as planned. The leadership at DCI provided a great deal of support explaining the capability of the firm and also the cost involved in the project. I would recommend DCI to any company or entrepreneurs looking to outsource their project.
Another GREAT job! This group continues to provide quality work and in a very timely fashion. Going the extra mile has also been a courtesy and for a small company like us that has been very important. HIGHLY Recommended!
WOW!!! Thanks AGAIN! 50 stars would still be too low for DCI. This is the third project our corporation has trusted with "G". Once again, this team of designers & programmers has BLOWN AWAY EVERYONE… DCI is easily the most talented & most cost effective choice. They will receive ALL of our business from here on out.
This is the 3rd time that we have used DCI to design and develop a high end website for us; once again they have continued to exceed our expectations in every way, shape and form. On this occasion DCI delivered an incredible website faster than expected and even cheaper than anticipated. Guys thanks again for all your hard work.
Children's Hospice Arts (chART) is absolutely delighted with www.chartuk.org! We provided the necessary inputs and the DCI team consulted us at every step, gave us some fantastic suggestions and worked with us to bring our ideas to life. I am particularly delighted at how the original designs we provided have been reproduced so closely and at how well the website functions! Feedback from visitors has stated that the website is very user-friendly, well-designed, fast, informative, colorful and it gets the charity's message across perfectly. What more could we ask for? I am happy with the professional, efficient and friendly service we received and chART has a website which we can be very proud of! Many thanks to DCI from all the chART trustees and team!.
Very happy with results. This was an unusual project. I turned to them to do something I could not, and they did! Price was fair, very responsive. Good communicators via email. No reservations about using them again. Will undoubtedly use for more of my unique projects.
---
Check Out the Related Services
Latest Updates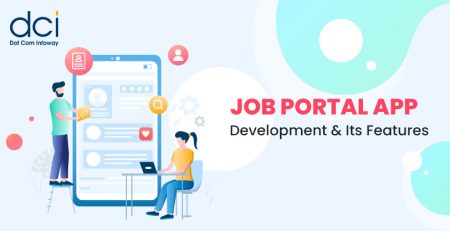 Nowadays, you can have your favorite mobile app development... read more
eBook and Guide
Content marketing is not what it was yesterday. Today's trend demands fatter content in the form of ebooks, infographics,... read more
Developers are aware that the app market is saturated with millions of apps, and standing out from the lot... read more