Transforming Dreams Into Reality – iOS App Development
A smart way in a transformational app development is to partner with a technology firm that understands technology as well as people the technology impacts.
Design | Develop | Deploy | Manage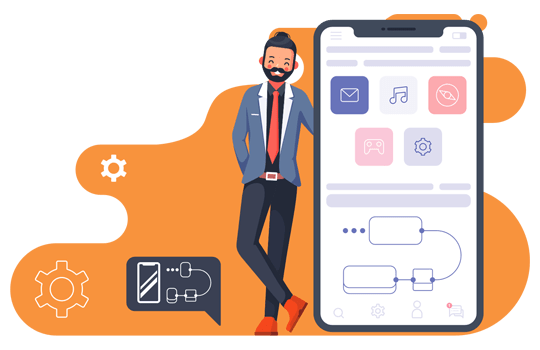 Our iPhone App Development Services
Our primary strength lies in converting intricate ideas into simple solutions that your target users can use effortlessly. If you are looking for a top iOS App Development Agency that can deliver apps for the latest versions of iPhones and iPads, then we are your best bet.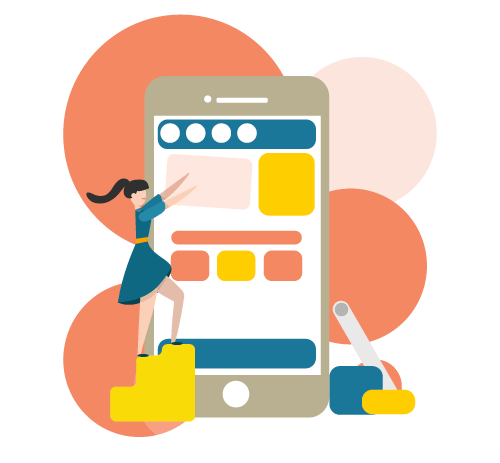 App UI/UX Design
Want to stand out from your competitors? The best way of doing this is to have a very distinct UI/UX design that doesn't just make it a pleasure to work with your iOS app development, but also makes it a more productive exercise. Our iOS App Developers & UI/UX designers will help you come up with an astonishing layout and a captivating design where every element will make your users fall in love with your app.
App Maintenance & Migration
Keep your iOS app up-to-date and completely secure with our ongoing maintenance services. We will help you develop patches. We will help you add new features as and when needed. We will help you tap into the potential of the latest iOS versions. We can also migrate apps and applications from other environments to the iOS environment.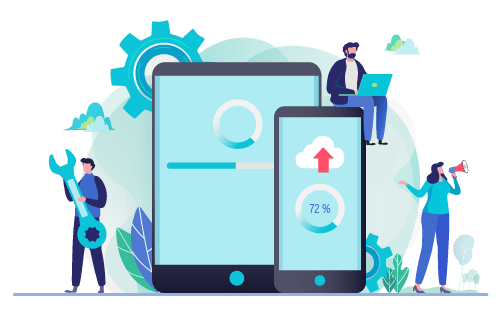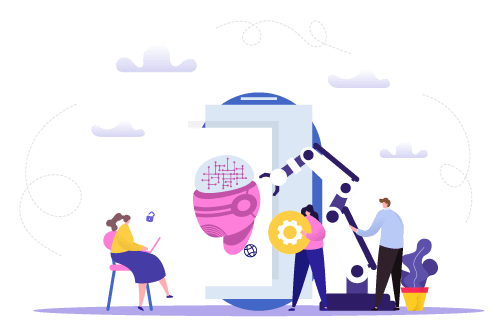 Enterprise App Development
Allow your employees and business partners to interact with your enterprise functions and databases using their iPhones and iPads remotely and on-the-go. We will closely work with your representatives to understand your organisational workflow and then transfer the entire workflow to your enterprise level iOS app.
Custom App Development
Got a brilliant idea that can be shaped into a magnificent iOS app only by a highly experienced and motivated team of programmers? Then you are at the right place. We are one of the top iPhone app development companies in India & USA offering custom iOS app development services. So No matter how complicated or outwardly your ideas to build your iOS app seem on paper, we will be able to turn it into a smashing app.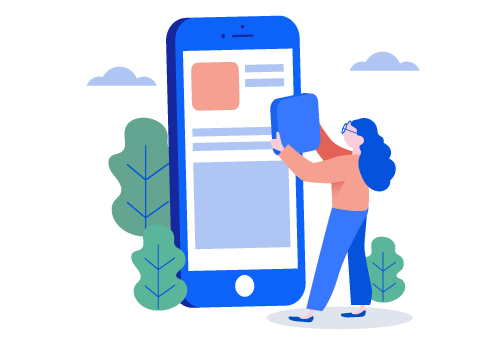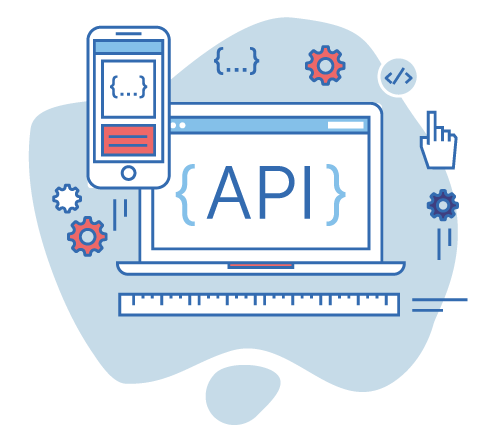 Cross-Platform App Development
Our cross-platform mobile app development services give you the same user experience and native app capabilities across major platforms. Cross-platform compatibility means your users and employees can use your mobile app seamlessly on Android, iOS and Windows mobile phones while fully utilizing the native capabilities of individual operating systems. We can build your cross-platform mobile apps from scratch or port your existing mobile apps to the cross-platform environment to exponentially increase its potential.
---
We Serve
End-to-end Mobile Development for startups and enterprises.

Startup
We offer highly scalable iOS Mobile app development services that are perfectly suitable for start-ups. We can help you scale costs and yet realize your potential. No matter how small your requirement is, we perfectly understand that it is a building block for your growing organization.

Enterprises
Do you want your employees to carry out their responsibilities through their iPhones and iPads? Do you want some of the functions of your proprietary enterprise-level software ported to an iOS mobile app? Then we are the team you're looking for.
Type of Working Model
At Dot Com Infoway, we focus on two major types of working models.

Fixed Cost
Don't like uncertainties when it comes to spending money on technology solutions? No need to worry. We can offer you a fixed cost estimate for your upcoming iOS mobile app development project, with no hidden costs or unpleasant surprises.

Dedicated Model
Dedicated model means a team of programmers and designers will exclusively work on your project just as your own employees would. Our iOS App development team can work remotely or on-site, depending on the needs of your project. Contact us for more details.
We Build
Our strength also lies in the variety and range that we deliver.

Customer Apps
If you want customer apps that draw in users, with glorious reviews that announce your arrival in the scene, then DCI is the top iphone app development agency that you need with you.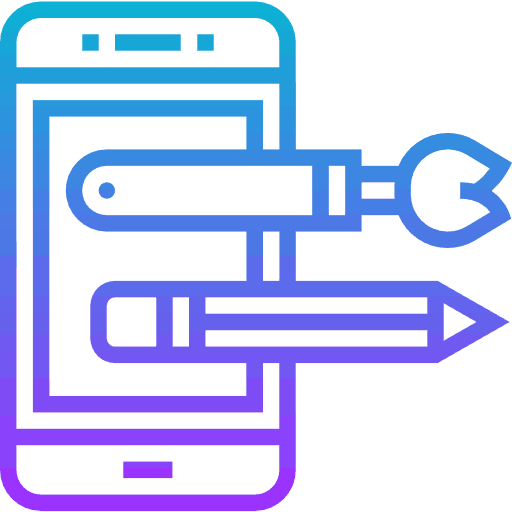 Enterprise Apps
When your target audience are the members and ancillary parts of your organization, you need an app that speaks for you and that is exactly what we deliver.
---
Mobile App Solutions Across Verticals
We will take your business ideas from conceptualization to a well-loved app on Apple's App Store and Google Play
---
Award Winning iPhone App Development Agency
We rank among the world's top mobile app development companies list.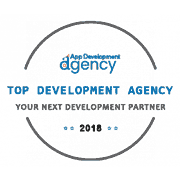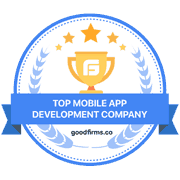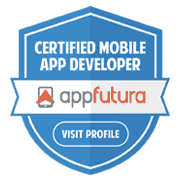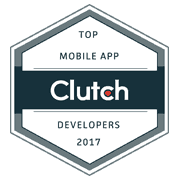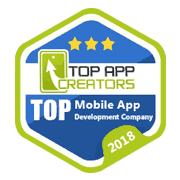 ---
The iOS Application Development Process That Will Follow
Requirement Analysis

Before beginning, we carry out a complete analysis from your end as well as your users' end to thoroughly understand what you want to deliver and what is needed by your target users.

Prototyping

Prototyping gives you a real-world sense of what your app is going to look and how it is going to process user input. It is as good as using your real app.

Technical Feasibility

Technical feasibility will let you know whether the technology you have chosen can achieve your objective or not. For example, we can help you decide whether you need native technology, Web technology or hybrid technology to build your Android app.

Wireframe

A wireframe is mostly logical flow chart of your entire mobile app, designed using a wireframing tool. It gives you an idea of the layout of your mobile app and its various components. It helps you organize information on various screens.

Design & Development

Once visibility, prototyping, and wireframing are done and we have received full feedback from your site, we start designing and developing your iOS mobile app and then deliver the first version as early as possible.

QA

There are some industry standard guidelines for quality assurance and we constantly use them as benchmarks to make sure that your mobile app is up to international standards.

Maintenance & Support

We don't vanish after delivering and deploying your Android mobile app. We are just a call away or an email away whenever you need help or support. Everything that you need to keep your app updated and running, we will provide you.
---
Extensive Track Record of Our Mobile App Development Services
---
Why Choose DCI for Your iOS App Development Needs?
We are a reliable and technologically advanced website and iOS development Agency you can rely upon
Extensive experience in iOS app development

.

We facilitate innovative solutions

.

We possess comprehensive experience

.

We give due importance to deadlines

.
---
The customers Who Choose Us
Our clients are our biggest assets in this journey of providing unique app solutions.







---
Delve Into Our Mobile App Portfolio
Candor
DCI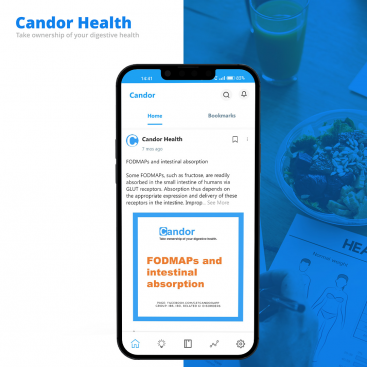 IBS Tracking App – iOS & Android
Candor
Mobile Apps Development




---
What Our Clients Say
I'm so proud of this program and what we've built as a team, it really is going to set the bar on what's available for hunters globally. It's easy to use, fast, pretty much as flawless as a program gets and it also looks really nice. It looks really great – I cannot tell you or express to you how pleased I am with the application! GREAT JOB!!!
Kudos to Dot Com Infoway for delivering Galatta Cinema on iPhone! Their high-end programming is so effective that GC on iPhone eBook reader reads just like the hard copy – you can flip through pages as swiftly as you would flip the magazine. Also, the high-res images download faster and retain the flashy look. Indeed, I love every bit of GC on iPhone. Thanks, DCI!
Key stakeholders are pleased with the platforms ease-of-use and data-centric insights. Dot Com Infoway provides consistent communication and prompt responses, which ensures they deliver on schedule. Their diverse skill set and generosity with aftersale resources set them apart in the industry.They have members in all different areas and are able to find solutions to whatever we need.
They were able to deliver whatever technologies the website required. The development of the website and application is progressing well, with the team taking on board changes in the scope professionally. They offer excellent value, deliver according to expectations, and are dedicated to ensuring the product is developed properly.
Dot Com Infoway provides great support and is available to come on-site whenever we call. Parents appreciate the simple communication the app facilitates. Dot Com Infoway provides tailored service, offering custom development and support molded to their clients' needs. They're always available and willing to go on-site to resolve issues.
---
Need A Custom & Agile-Driven Mobile App Development Services?
---
FAQs on Mobile App Development
Pricing varies depending on the project. For a free quote, please contact us with your mobile app ideas and we will get back to you with an estimate.
We offer professional maintenance and support services to ensure all your needs are fulfilled. All you need to do is just us an email and we will get back to you.
We are well versed in adapting to new technologies and our developers ensure that the mobile app is built with latest innovations available in the industry.
Absolutely! Your satisfaction is important, and we stay in touch with you to offer reliable support anytime you want.
We work closely with you when it comes to designing an app that suits all your requirements. We will provide regular updates while we'll be working on your app, and you are free to share your ideas. Your app will be 100% customized.
Feel free to contact us with any questions you may have.
Get Quick Consultation
Have something special in your mind? Need some guidance on how you can turn your mobile app ideas into a reality? We can discuss your needs and help you get on the track to success with a completely quick consultation.
---
Check Out the Related Services
Latest Updates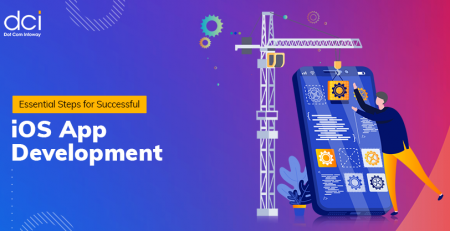 Facts and stats such as a big bulk of... read more
eBook and Guide
Content marketing is not what it was yesterday. Today's trend demands fatter content in the form of ebooks, infographics,... read more
Developers are aware that the app market is saturated with millions of apps, and standing out from the lot... read more