At DCI, our experts are specialized in various technologies and platforms. Hire our team of Android App Developers to create aesthetic, practical and scalable solutions for you. We offer the following services:
 Android App UI/UX Design
The primary goal of developing any app is to keep the users engaged and maximize conversions. Proper UI/UX design is essential to achieve this goal by seamlessly boosting user experience through an intuitive interface and easy navigation. Our experts are abreast of the latest UI/UX practices in the industry and will create a dynamic application for your business in the shortest possible time.
Android App Integration
Only developing an app is not enough for businesses who must integrate all their business apps seamlessly with their enterprise system to get the best outcomes. Our expert Android developers will integrate your apps and make your system more secure, facilitating complete automation and better productivity.
Custom Android App Development
Today, your customers are not just happy with any run-of-the-mill app but demand a high level of customization lest they choose others over your brand. The Android developers at DCI are experienced in designing highly customized apps that not only deliver great user experience but are also highly aesthetic.
Android App Maintenance & Migration
Building a great app is just the stepping stone to success for your business. For the complete journey, you need regular update and maintenance services by expert developers to keep your app running bug-free, and in the best condition. At DCI, we offer ongoing support and maintenance to our clients and help you keep your Android apps updated and secure – ensuring an unmatched user experience throughout the life cycle of your app.
AI/ Machine Learning Apps
Most businesses in the future will rely on Artificial Intelligence and Machine Learning to build their apps and support complete automation. Take advantage of the trend right now by hiring our professional Android developers who are abreast of the technology and can build a progressive app for your business.
Android Tablet Application
Most Android users expect a seamless experience across their devices, including Android tablet, which means it is essential to optimize your app for Android tablets to ensure it is widely accepted and used. Hire our specially trained Android tablet application developers to develop an app your users would admire.
Our Development Process
Industry Enterprise
DCI is a vetted IT services firm with over 20 years of experience in developing and marketing web and mobile applications for businesses of various sizes across industry segments and verticals. Owing to our experience and expertise, our services go beyond just building your app. Instead, we work as your partners, offering end-to-end consultations to transform your idea into a successful product
PROJECT UPDATES & COMMUNICATIONS
Our Hiring Process
Hiring a DCI developer is quick and hassle-free. Just put up your hiring request, screen resumes, interview the shortlisted ones, and finalize the resource(s) before setting the terms and contract details. That's it!
Hiring Models
Dedicated Team
If you have multiple projects that require ongoing work, a dedicated team is ideal for you. At DCI, we not only help you hire an expert team but also offer complete infrastructure support for your projects. Of course, there are no hidden costs and you only pay for the actual work done.
Hire an expert team to develop your Android app
Get full infrastructural support with zero burdens on your HR
Only pay for the actual work done
Fixed Price Model
For one-time projects, you can always go for the fixed price model wherein you pay a fixed amount for a predetermined set of deliverables related to your project. Besides a fixed payment, you get adequate flexibility to upgrade or cancel the engagement at any time – only paying on the completion of the pre-decided milestones.
Stay on budget by paying a fixed amount of money for one-time projects
Upscale or downscale the project as per convenience to save money
Pre-defined deliverables for the complete success of your project
---
Testimonials
Perhaps you don't have a good idea of the kind of application that would help increase your business engagement and sales. We have a team of experts that can develop a concept that will meet those needs.
One of the biggest problems that an app faces at launch is the competition. We will analyze your application concept and tell you just how competitive it is before development even begins.
---
Success Stories of Clients Who Have Trusted Us
Being an award-winning mobile app marketing company there are certainly more than one success stories. Do visit our "Success Stories" section to get a glimpse of what wonders we have worked with our marketing capabilities. The smiles on our clients' faces (or their messages of appreciation) are our greatest rewards.
StayGo
DCI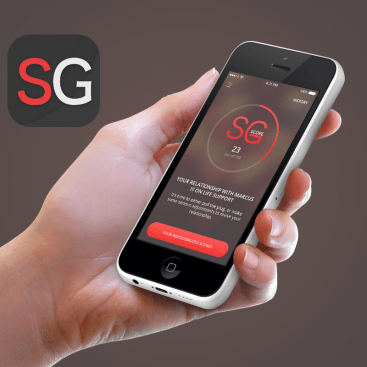 StayGo
Mobile Apps Marketing
StayGo is the only app that uses science and social networking to predict the success of your relationships, whether it's your 5th date or 5th anniversary. DCI worked on the launch plan for the app, and helped reaching a lot of media to ensure that the app got more than 50K users in the US market with the launch.Reached 57th rank in the Lifestyle Category – US regionGained 50,000 users with the first month of launch. Learn About Our Mobile [...]




---
Get Free Consultation
Have something special in your mind? Need some guidance on how you can turn your mobile app ideas into a reality? We can discuss your needs and help you get on the track to success with a completely free consultation.
Latest Updates
Dot Com Infoway (DCI) is a premier IT firm... read more
eBook and Guide
Content marketing is not what it was yesterday. Today's trend demands fatter content in the form of ebooks, infographics,... read more
Developers are aware that the app market is saturated with millions of apps, and standing out from the lot... read more