Alliances
In its perpetual quest for perfection and constant drive to innovate the IT world, Dot Com Infoway embraces alliances with leading organizations worldwide. Adhering to international quality standards, Dot Com Infoway offers customers the best-of-breed products in the latest and best technologies. Our strong technical background, experience and industry intelligence make us active partners in all our alliances.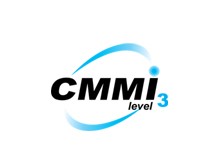 CMMI level 3
Capability Maturity Model Integration (CMMI) is a process improvement approach for software engineering and organizational development, prescribed by Carnegie Mellon Software Engineering Institute. Dot Com Infoway (DCI) is a certified CMMI Level 3 company for web application and enterprise application development projects. The company undergoes periodical appraisal processes to ensure that its operations comply and meet the standards of CMMI.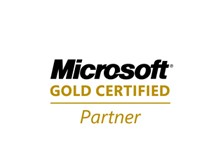 DCI-Microsoft-Gold-patner-logo
Microsoft is the worldwide leader in software, services and Internet technologies for personal and business computing. DCI is a Microsoft Gold Certified Partner for Custom Development Solutions, Microsoft Business Solutions and ISV/Software Solution competences. DCI renders wide range of software solutions and application development services based on Microsoft's products and technologies, including customization, installation and support services.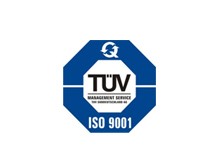 DCI TUV
TUV ISO 9001:2000 (TUV stands for Technischer Überwachungs-Verein) is a German accrediting body awarding ISO certifications for quality management systems. ISO certification is maintained by ISO, the International Organization for Standardization and is administered by accreditation and certification bodies. The rules are updated, as the requirements motivate changes over time. The core requirements includes a set of procedures that cover all key processes in the business; monitoring processes to ensure they are effective; keeping adequate records; and facilitating continual improvement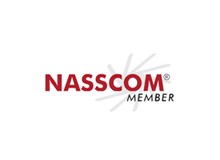 DCI Nasscom
NASSCOM is India's National Association of Software and Service Companies, the apex trade body and the chamber of commerce of the IT software and services industry in India. It has more than 1200 members, who play vital role in this ever-growing global economy. NASSCOM members enjoy varies benefits which includes the (Controlled) privilege of learning the information on changes in policies by the Union Government of India relating to the computer software business and IT services. In addition to the above, NASSCOM promotes it's regular member's business through the participation at all major IT events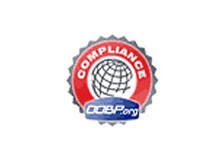 DCI Compliance
Dot Com Infoway is also a certified vendor of Offshore Outsourcing Best Practices (OOBP) organization. Offshore Outsourcing Best Practices for emerging enterprises (OOBP.org) is a vendor independent and professional user group dedicated to increasing the efficiency of the offshore industry by facilitating knowledge sharing and documenting best practices.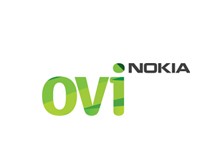 DCI Nokia
OVI is the brand name for Nokia's Internet services and comprehensive app store for Nokia devices. Dot Com Infoway's is a popular publisher in Nokia's OVI store and is currently having separate dedicated app development teams for both Symbian and Java apps. As a Sun Advantage Partner, DCI has access to vast resources to develop apps using Sun's Open Source Java and other important Nokia compatible platform like Symbian.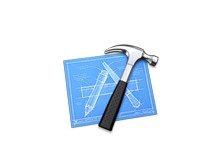 DCI iPhone Developer
iPhone is the flagship product of the world's biggest electronic and entertainment gadgets seller, Apple Inc. Dot Com Infoway is an authorized iPhone app developer and a popular publisher of broadly appealing iphone apps. DCI iphone app library includes some of the highly acclaimed and commercially successful iphone apps and has a wide user base, than any other iphone developer in India. Recently, DCI was listed among Top mobile development companies chart, based on its performance & unique array of iPhone apps. And DCI is the only company in India to release an iphone app based on the OST of a Movie.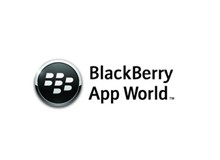 DCI BlackBerry Developer
Blackberry App world is the flagship application distribution service and third party application market for Research In Motion (RIM) Blackberry devices. This service provides Blackberry users with an environment to browse, download, and update third-party applications along with RIM owned applications and Blackberry OS updates. Since DCI has dedicated team for Blackberry app development (also Blackberry is compatible with Java apps) , it has published numerous apps on the Blackberry App World as an authorized developer.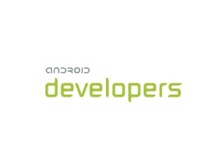 DCI Android Developer
Android is the flagship mobile platform and mobile app development tool of Open Handset Alliance (OHA) which is led by Google, the world's biggest Internet and Search Engine company. DCI envisioned the rapid growth of Android and its related development platforms and has published number of apps in Android Market. DCI unleashed a new wave in Android development using its expertise in Android's NDK and other related tools.
Our team strives to understand customers' requirements, pilot their visions and architect their dreams.