EduKool School Management Software
360-degree view & management of your school administration.
Reduce Paperwork
Digitize most of the paperwork and eliminate inefficiencies and delays.
Complete Automation
Automate routine tasks and bring down error rate to 0.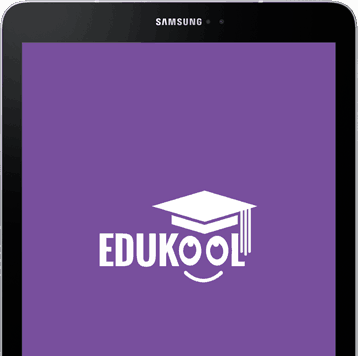 Data-Powered Decisions
Make intelligent decisions using insights from data.
Centralized Tracking
Command and control the entire school system from your phone.
Broadcast assignments instead of distributing. Ensure high performance.
Form student groups for better communication and to foster group study.
Automated attendance saves crucial time. No data entry required.
Generate marks and announce results on-the-fly with 0% error.
Automated broadcasting of crucial circulars ensuring no student misses them.
Schoolwide timetable in a jiffy without overlaps and teacher-subject mixups.
Parents can log into the dashboard and check the attendance records of their ward with our school management software.
Broadcast circulars to parents and make sure that crucial circulars are never missed.
Student activities can be monitored through our school management software – parents app's friendly dashboard.
Parents can see teachers' notes and their kid's assignments online.
Parents can immediately access results as soon as the results are broadcast.
The inbuilt payment interface in our school management software allows parents to pay fees through the app.
---
The Best-Of-The-Breed LMS As An Add-On Service
Digitize your course and reference material and broadcast it directly to students.
Scientific and data-driven assessment of individual student in real-time.
Automate the attendance procedure with just a single tap.
Watch What Is Does. Just In Case
---
Testimonials
The LMS from DCI has become a big attraction among the faculty as well as our students. Our parents really appreciate the fact that their wards no longer have to carry heavy bags to school since all the course material can be accessed through their tablets.
Dot Com Infoway provides great support and available to come on-site whenever we call. Parents appreciate the simple communication the app facilitates. Dot Com Infoway provides tailored service, offering custom development and support molded to their clients' needs. They're always available and willing to go on-site to resolve issues.
---
Related Services
Latest Updates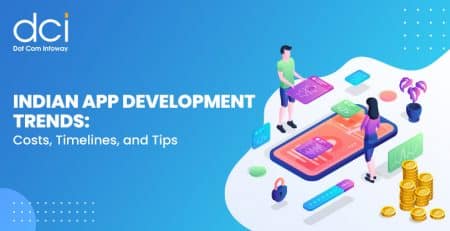 As mobile apps become integral for consumer engagement in... read more
eBook and Guide
Content marketing is not what it was yesterday. Today's trend demands fatter content in the form of ebooks, infographics,... read more
Developers are aware that the app market is saturated with millions of apps, and standing out from the lot... read more