Application Development
Dot Com Infoway's Application Development Services help you balance costs, boost service levels and improve productivity through robust management of flexible, high-performance, business-critical applications. Leveraging the best-of-technologies and practices, we ensure that your business applications are developed, maintained and managed within optimal costs and agreeable time-frames to provide you secure and risk-free business environments.
We approach Application Development in a mature, proactive way. We believe that Application outsourcing can reap benefits only if risks are minimized and balanced by offshoring-incentives like reduced costs, unfailing performance ratios and consistent quality levels.
Our development model is a meeting of the conventional and the current. We marry conventional practices with agility to provide faster, enhanced solutions to client. Without cutting corners or compromising quality, we deliver applications within shorter time-frames and agreed-upon deadlines.
Service Highlights
Global Delivery Model (GDM)
Well-structured development metrics
Customized application development
Increased uptimes & consistent performance
Adherence to international quality standards
Proper Risk Management model & rigid QA Process
Reduced time-frames, sliced-down costs
We use various development methodologies like Waterfall, SCRUM, Agile, and Iterative to meet your requirements. Learn more about our methodologies here. We have well defined Project Management processes to help customers interact with our team effectively. Most of our Project Managers are PMI certified professionals who can put their best to deliver the right solutions.
Technologies
Though our industry intelligence spans several platforms, languages and databases, the core technologies used by us are Microsoft Technologies, Open Source Technologies (LAMP) and Java.
Java, J2EE, J2ME, JSF, EJB, Struts, Spring
Oracle, MS SQL Server, MySQL, MS Access
Linux, Unix, Mac, Windows
We offer many services under Application Development including Web Application, Desktop Application, Enterprise Application etc. You can see our premier work samples in the Portfolio sections of the respective pages.
---
Featured Projects
Onboarding
Monisha Kumar




We have worked with other programming teams, and Dot Com Infoway is significantly superior in both ability and attitude. The clearest indication of our experience is that they are working on two more projects for us and we have asked for a quote on two more. Their pricing is fair and competitive. They are also very reasonable people who are easy to do business with.
WOW!!! Thanks AGAIN! 50 stars would still be too low for DCI. This is the third project our corporation has trusted with "G". Once again, this team of designers & programmers has BLOWN AWAY EVERYONE… DCI is easily the most talented & most cost effective choice. They will receive ALL of our business from here on out.
---
Latest Updates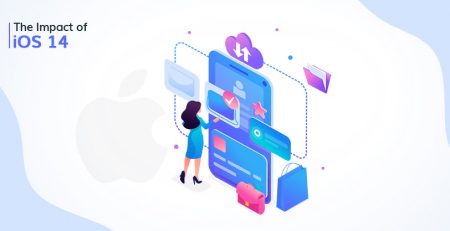 The world has its eyes on the newly launched... read more
eBook and Guide
Content marketing is not what it was yesterday. Today's trend demands fatter content in the form of ebooks, infographics,... read more
Developers are aware that the app market is saturated with millions of apps, and standing out from the lot... read more