Awards
As DCI is committed to seeing its clients excel, we continuously improve our services and provide greater value to them. These recognitions are the result of our concerted efforts and they demonstrate the enthusiasm and energy that exist among our team in guiding the company to reach new heights. These awards certainly reaffirm our position as an innovator in providing premium IT services around the world.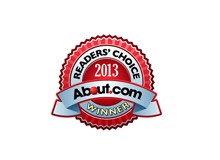 About.com's Readers' Choice Award for Mobile App Marketing:
About.com's Readers' Choice Awards is a popular reader-driven awards program that highlights the best products, features and services across a wide variety of topics. It showcases the best in hundreds of categories across channels that range from technology to parenting and careers to spirituality. The 2013 Mobile Devices Readers' Choice Awards recognize and honor excellence in the mobile space. Dot Com Infoway was voted as the Best Mobile App Marketing Agency by the readers of About.com.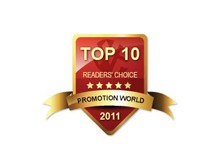 PromotionWorld's Readers' Choice Award for SEO:
The Readers' Choice Award is an annual award given by the readers of PromotionWorld to recognize the ability of a SEO company to earn the support of its clients. Dot Com Infoway secured the 9th rank among the top 10 SEO companies selected for this award in 2010 and achieved a No.3 ranking among the 10 leading SEO companies of 2011.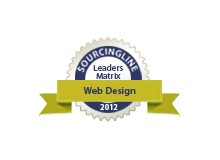 SourcingLine's Leaders Matrix for Web Development:
SourcingLine is a research firm which uses its proprietary Leaders Matrix methodology to rank top services firms and map their areas of focus and ability to deliver. The Web Application Developers Leaders Matrix covers firms that provide development services with a range of popular technologies including Java, .NET, PHP, Python, Ruby and many more. The analysis included dozens of quantitative and qualitative factors such as each company's portfolio of past work, client references and overall authority. DCI is honored to be recognized as one of the top 15 Web development companies in the world.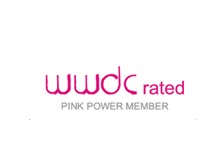 Which Web Design Company (WWDC):
Which Web Design Company (WWDC) is a central resource and database of web design companies. It provides an online service that ranks and lists the top web design agencies in the world, based on ratings and reviews from clients. Companies are ranked based on an algorithm that consists of various components and given a rank score. DCI is proud to have scored a WWDC rank > 60%, emerging as a Pink Power member.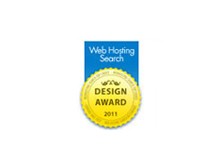 Web Hosting Search Design Award:
Web Hosting Search lists the best Web hosting and Web designing companies around the globe, based on the reviews from clients. It is respected as a buying guide for Web hosting and Web designing services around the world. Dot Com Infoway was selected as one of the best Web design companies in California for the year 2011.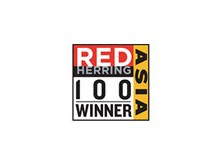 Red Herring Top 100 Asia:
Red Herring's Top 100 lists are a mark of distinction for identifying the most promising ventures from around the world. Red Herring nominated Dot Com Infoway for its prestigious Top 100 Asia Award 2011 after evaluating the company on quantitative and qualitative criteria, such as financial performance, technology innovation and customer acquisition. DCI emerged successful amidst tough competition from top-notch companies in countries such as Singapore, China, Taiwan, Japan, Indonesia, Philippines and South Korea.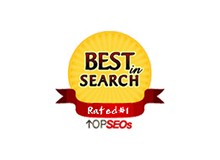 TopSEOs
TopSEOs is an independent SEO directory that identifies and ranks the best SEO companies based on their performance, customer satisfaction quotient and industry excellence. DCI was selected as the fourth best SEO company in Australia and the thirteenth best in the US, for September 2011. Our company's SEO services were analyzed on criteria such as Needs Analysis, Keyword Analysis, On Page Optimization, Off Page Optimization and Reporting Methods and were given the score 95 /100.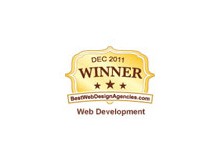 Best Web Design Agencies:
Best Web Design Agencies is an independent authority on web design agencies located in the US, UK, Canada, Australia and India. DCI was listed as one of the best Web development companies in the US for three consecutive months – September 2011, October 2011 and November 2011 and also chosen as a top Web design company in the US for September 2011 and October 2011.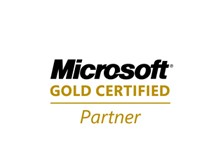 Microsoft Gold Certified Partner
Microsoft Gold Certified Partners are Microsoft's most highly accredited independent technical support providers. They must offer support for data management and software development. Becoming a partner requires the use of Microsoft technology as the primary platform for the company.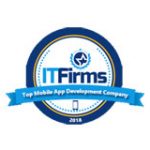 We have been ranked as one of the top mobile app development companies in 2018 evaluated by Itfirms.co.
Our team strives to understand customers' requirements, pilot their visions and architect their dreams.