Enterprise Mobile App Development
For 20+ years, Dot Com Infoway (DCI) has been providing mobile development services to a wide range of industries. We have over 50+ mobile developers who have delivered more than 500+ successful projects. DCI provides highly customized enterprise mobile application development services for modern businesses. Being a Best Enterprise App Development Company, Our specialized enterprise application development team helps clients in structuring and deploying easily manageable enterprise applications.
Our talented team has in-depth knowledge of enterprise mobility solutions, capable of handling multiple devices and platforms, large data sources, and complex security systems, among other things. Powering our clients to run their businesses seamlessly through mobile devices, we offer innovative and cost-effective enterprise application development services in line with global standards.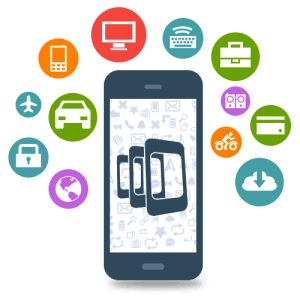 Enterprise App Development Services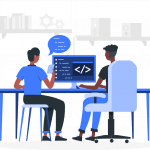 Enterprise software development
We provide custom-built enterprise mobile development to get you to the head of the line in the race for digital supremacy. With 500+ successful projects & over 50 experienced app developers at your beck and call, our enterprise mobile application development company is the premier agency for bespoke solutions to get your business firing on all cylinders. Let's build your enterprise a tailored-fit software foundation to explode productivity and revenue.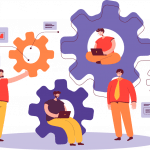 Enterprise application integration
For its day-to-day operations, your business relies on countless software solutions from several vendors. Through our robust enterprise application integration services, we bridge software gaps to break down IT complexities, enhance the follow of valuable data and heighten efficiency through process automation.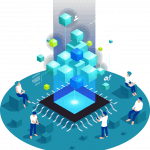 Digital Transformation Service
We help your business to not just live in the moment but think beyond the next wave as well with ever-evolving digital transformation services. Deliver more value to your customers by incorporating state-of-the-art digital technology into underachieving facets of your business, right from operation optimization to customer engagement. Every digital transformation strategy we implement is bespoke to meet your business at its highest level of need!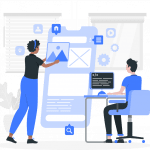 Legacy application migration 
If you require seamless legacy application migration services, encompassing end-to-end solutions, you couldn't be in safer hands. Rid your workflow of obsolete and complex legacy bottlenecks that stifle innovation and efficiency with our best-in-class solutions that turbocharge security and business agility. More importantly, let's help you meet high user expectations and salvage fragmented workflow with user-friendly, new-age applications.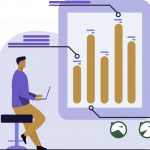 Business Intelligence
Leverage the power of data to dig up insights buried deep within dark data pipelines and data silos in your systems. Our big data analytics solutions shatter silos across your hierarchy, bringing shackled information to the fore. This frees up many opportunities for sales forecasting to shore up the customer experience and bolster employee satisfaction as well.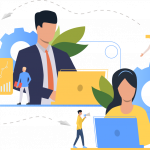 Enterprise Mobility
Access software solutions that grow with your business and its accumulating needs. Our enterprise mobility services allow the decentralisation of your workflow so you can take your business to all corners of the planet. Moreover, our enterprise mobility solutions ensure customization, agility, and speed, which combine to enhance customer loyalty and satisfaction while lowering your cost of operations.
Key Features of Enterprise Mobile Application
What is enterprise mobile app development exactly? In a nutshell, it entails the custom development of mobile applications to help companies streamline a variety of business processes. Here are some key features to expect:
Automation for Better Efficiency
We build enterprise applications to minimize errors by reducing human intervention and catalyze growth through higher productivity & efficiency.
Bimodal IT Approach to Support Innovation & Agility
Keep core business functions working at light speed while simultaneously shepherding innovation to counter the blistering pace of technology evolution.
Real-time Connectivity and Analytics
Fusing custom enterprise software development with real-time analytics, we hand enterprises the power of data for better decision-making.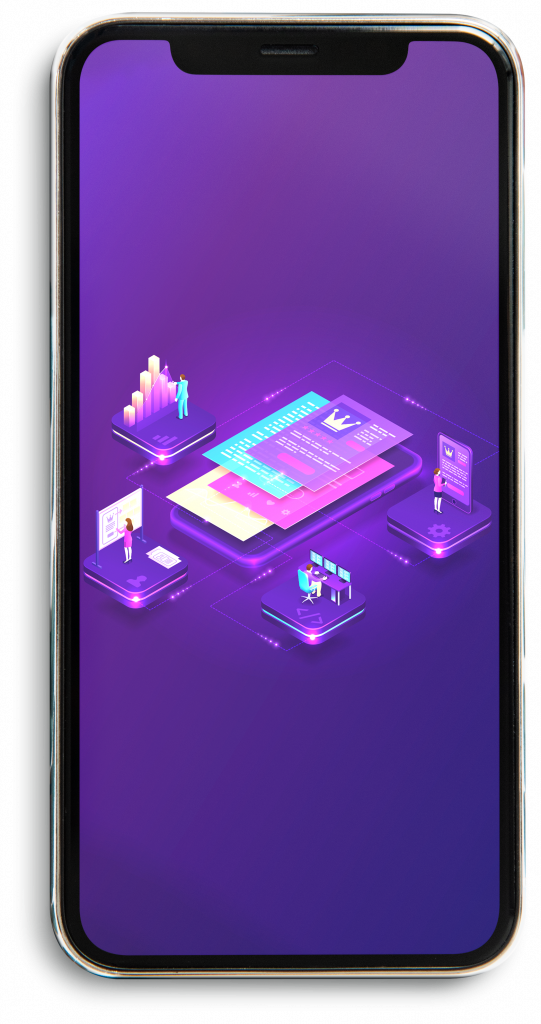 Cloud Infrastructure
To ensure platform independence, and provide easy-to-scale, out-of-the-box cloud infra mobile solutions, we set up cloud infrastructure from the ground up.
Secure and Centrally Moderated Data Infrastructure
Encompassing futuristic security protocols to combat modern threats, our centralized enterprise mobile development data infrastructure is impenetrable & assures privacy.
Smart and Robust Support
The power of AI is in the palm of your hands. Our machine learning support systems can provide round-the-clock support for your enterprise apps.
Our Process
At DCI, we have been creating intelligent mobile software since over a decade and understand our business needs accurately. We design user-friendly apps that mobilize your business, taking into account your individual business requirements.
Being a Top Enterprise Mobile App Development Agency, Our specialists understand how mobile enterprise applications differ from consumer apps, thus delivering optimal enterprise solutions to satisfy your business needs.
We start the process on the right note, by engaging in a high-level consultation, understanding your requirements comprehensively. Our experienced business analysts can determine your business requirements to help develop an elaborate plan.
At DCI, before developing your application, we understand your vision of the application to create a prototype for your feedback. This helps to speed the process and validate your ideas, ensuring your business requirement is met without any delay.
With increasing competition, business must transform to a dynamic enterprise integration platform to ensure high performance, without affecting the business interface. Our experts offer enterprise integration solutions in line with your needs on platforms such as SCM, ERP and CRM.
Our software testing services ensure that we provide you business-ready applications that are functional and optimized for your requirement. Our team employs the best testing tools in the industry in a versatile testing framework for best results.
We provide continuous support to clients even after the application is deployed. We work directly with your product support team, constructively using customer feedback to resolve issues and continually update the app.
Apart from full customer support, we offer you ongoing maintenance for your mobile app. We stay abreast of technological advancements and ensure you do too, improving the user experience and extending the life of your app.
Emerging technologies for enterprise
Keep ahead of the curve with a mobile app development agency that doesn't just build enterprise applications for the here and now, but also has one eye on the future. We keep your business in touch with emerging technologies for enterprise, including but not limited to;
Make your workflow effortless, and smarter with hybrid, AI-driven enterprise applications
Improve workplace safety, interconnect isolated processes near and & far, & dig up hidden opportunities with our IoT-conscious enterprise software development processing.
Leap into the future with blockchain technology that bolsters your speed, and efficiency and grows your profit/cost-savings margins
Enhance scalability, break storage limits, and amplify efficiency with our quick deployment enterprise app solutions
We implement the latest in big data analytics, enabling your company and its workforce to understand market trends better than ever before.
Formulate immersive and rich experiences for customers and employees, and tap into rare technology to stand out from the crowd.
Benefits of Enterprise App Development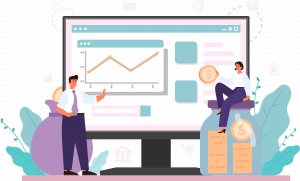 Increases Efficiency and Profitability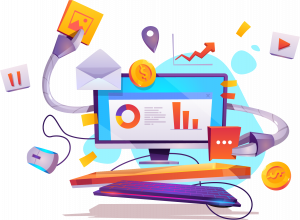 Automate Processes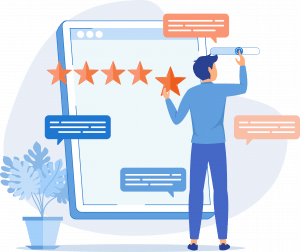 Improve Customer Experience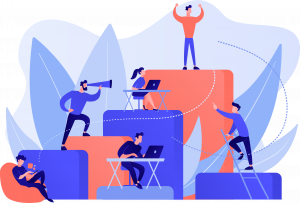 Improve Employee Engagement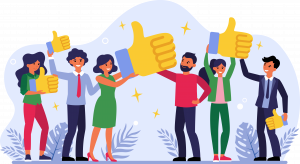 Quality User Experience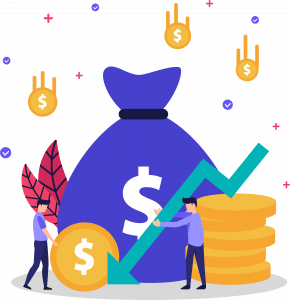 Lower Costs
Why Us?
DCI is the Top Enterprise App Development Company offering innovative, cost-effective services of global standards.
Being a reputed IT firm that specializes in app development and marketing services, our highly skilled team with 20+ years of experience has delivered over 600+ successful apps for a varied client base.
We build process-specific top enterprise mobile apps that are user-friendly, innovative and cost-effective.
We offer hybrid solutions, integrating cloud applications with native enterprise mobile applications. Our Enterprise mobile application development experts can move all your applications to cloud, ensuring they are available anytime, anywhere.
We consider ourselves to be the best app developers because we keep evolving our methodology, staying abreast of all the developments and technology changes, including our clients' requirements and reviews.
These Are Just Some Of The Brands That Trust Us To Deliver.
We are the best enterprise app development company translates advertising, marketing and brochures, we interpret for meetings, conferences and exhibitions, and loads of other stuff for these companies and more.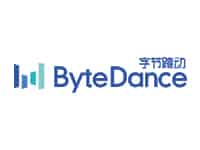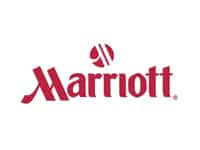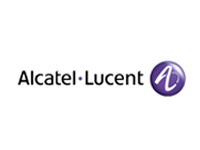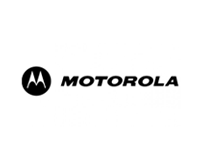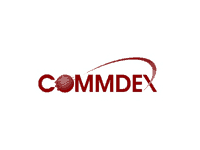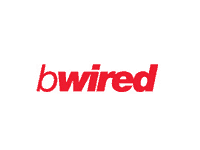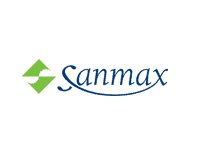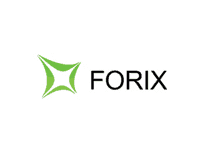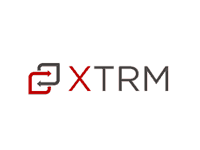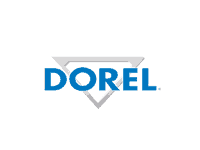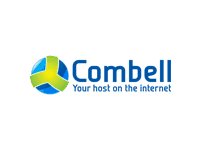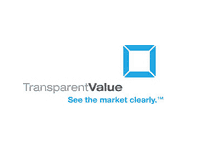 Mobile App Solutions Across Verticals
We will take your business ideas from conceptualization to a well-loved app on Apple's App Store and Google Play
I'm so proud of this program and what we've built as a team, it really is going to set the bar on what's available for hunters globally. It's easy to use, fast, pretty much as flawless as a program gets and it also looks really nice. It looks really great – I cannot tell you or express to you how pleased I am with the application! GREAT JOB!!!
Kudos to Dot Com Infoway for delivering Galatta Cinema on iPhone! Their high-end programming is so effective that GC on iPhone eBook reader reads just like the hard copy – you can flip through pages as swiftly as you would flip the magazine. Also, the high-res images download faster and retain the flashy look. Indeed, I love every bit of GC on iPhone. Thanks, DCI!
Key stakeholders are pleased with the platforms ease-of-use and data-centric insights. Dot Com Infoway provides consistent communication and prompt responses, which ensures they deliver on schedule. Their diverse skill set and generosity with aftersale resources set them apart in the industry.They have members in all different areas and are able to find solutions to whatever we need.
They were able to deliver whatever technologies the website required. The development of the website and application is progressing well, with the team taking on board changes in the scope professionally. They offer excellent value, deliver according to expectations, and are dedicated to ensuring the product is developed properly.
Dot Com Infoway is the best enterprise app development company provides great support and is available to come on-site whenever we call. Parents appreciate the simple communication the app facilitates. Dot Com Infoway provides tailored service, offering custom development and support molded to their clients' needs. They're always available and willing to go on-site to resolve issues.
FAQs on Mobile App Development
Enterprise apps unearth valuable insights from big data, enhance employee output and actualize many cost and time-saving opportunities.
The most popular include project management tools, business intelligence solutions, Enterprise Resource Planning software, and Customer Relationship Management tools.
We have in-depth knowledge of enterprise mobility solutions spanning two decades, and our 500+ successful projects history speaks for itself.
In addition to the timeline, the price is another aspect that is entirely dependent on the features you choose to include in your app.
The company portfolio is a great place to gauge experience and expertise. Customer reviews, transparency, and post-development supports are key considerations.
The Internet of Things (IoT), cloud computing, and AI technology that power intelligent automation apps are some of the latest.
Check Out the Related Services
Latest Updates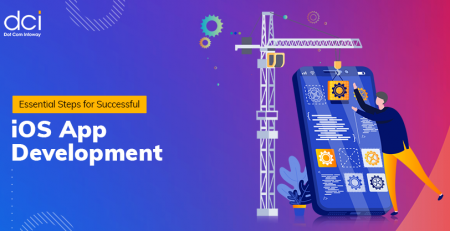 Facts and stats such as a big bulk of... read more
eBook and Guide
Beginners Guide to Mobile App Entrepreneurship - A Million Dollar GuideAn estimated $189 billion is expected to be generated from global mobile apps by the year 2020. This speaks volumes about the lucrative mobile app business where more entrepreneurs...read more
Why Data Driven SEO Strategy Matters for your Business?Any data-driven approach should still remain simple and begin by properly defining each research question before collecting the relevant data. This is where it all starts, and having the right tools...read more