Mobile App Engagement Services
Let People Love Your Mobile App
The best way to help people relate to your mobile app emotionally and intellectually is to constantly engage them in meaningful conversations.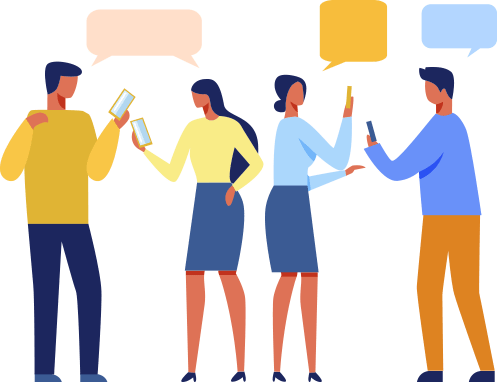 Our Fail Safe Engagement Approach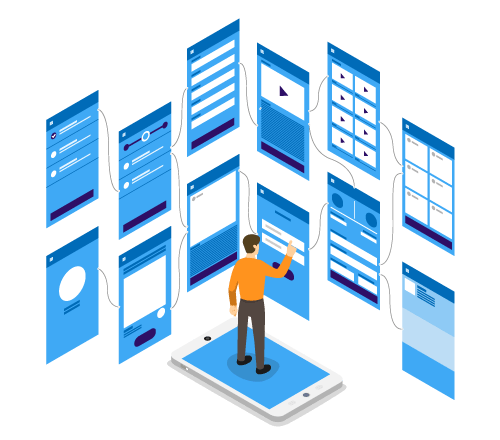 App Flow Analysis
Beginning to end, screen to screen, element to element, we will closely analyze the entire flow of your mobile app to let you know exactly where your users may get distracted or disenchanted and stop using your mobile app so that you can fill the gaps and make your mobile app irresistible.
User Persona Creation
A persona will help you develop a kinship towards your end-user. It is a complete profile of your target audience including age, nationality, monthly income, preferences, hobbies, relationship status, financial status and the way the person may use your mobile app. Even the different ways your users interact with your mobile app – whether they make purchases through your app, whether they stick to the free version, whether they attempt to upgrade to the premium version but leave in the nick of time, whether they have upgraded and may upgrade further, whether they are connecting with other users using your mobile app – these are all numerous personae that can be defined for precise targeting. Once we have created the user persona, it would be like sitting right in front of a real person and designing a mobile app per his or her instructions. This will help you stay away from spending time and effort on features that are not required or not liked.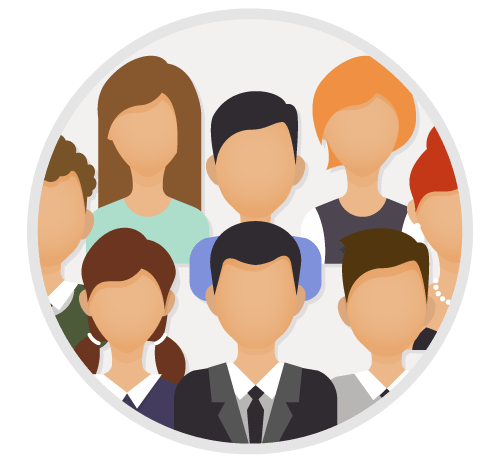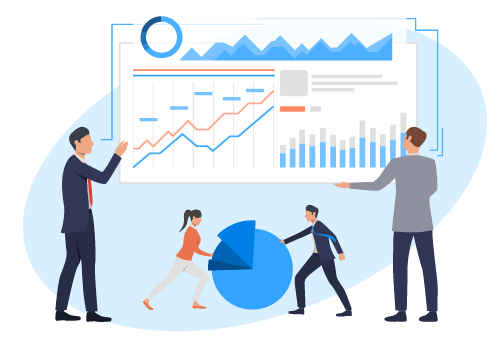 User Engagement Tool Analysis And Suggestions
As your user engagement partner we will be using top-of-the-line UE tools to analyze engagement quality to optimize your engagement experience.
Analytics & User Behavior Implementation Setup Guide
One of the greatest qualities of an effective engagement strategy is a well-defined engagement approach – the do's and don'ts of constantly keeping in touch with your end users and knowing how to respond and when to respond to not just positive feedback, but also negative feedback. We will help you prepare a failsafe guide to keep you on the right track. This will also include a detailed engagement plan. Our engagement strategy includes the use of the best engagement tools in the industry including Google Firebase, Kochava, Mixpanel, Tune, Appsee, Brand, and many more.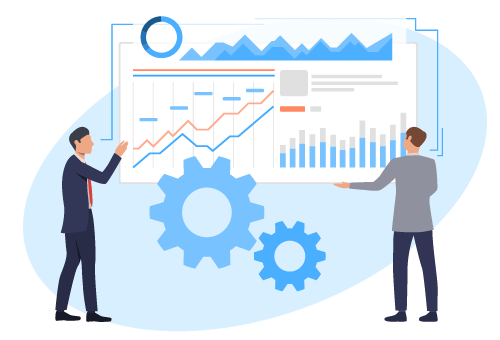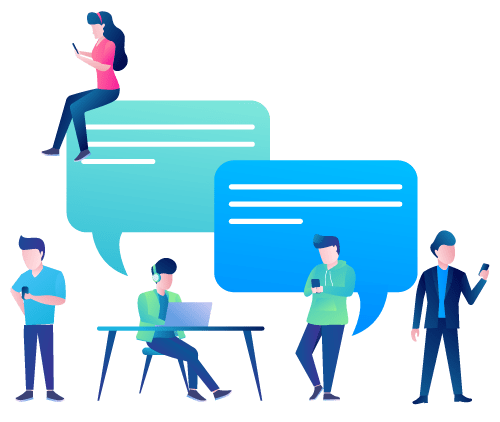 Engagement Messaging Creation And Scheduling
These engagement messages may include push notifications through mobile apps, SMS, email, and in-app messaging. Our expert team will help you create compelling and response-inducing engagement messages and also help you schedule the messages for an optimized response rate and CTR.
Tracking And Engagement And Conversion Results
Once the initial engagement messages have been broadcast, our experts will note down the response from your end users and then define the proceeding strategy. Every engagement campaign is based on the response received by the initial messages because then, we get an idea of how your audience responds. It takes lots of experience and analytics tools to sift through massive amounts of data and draw intelligence out of it.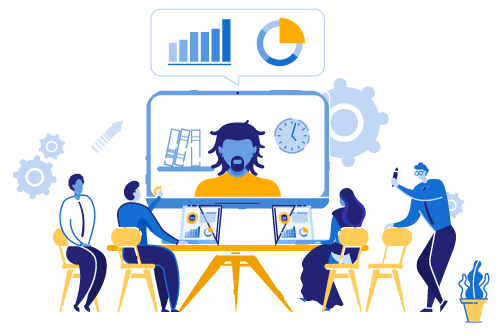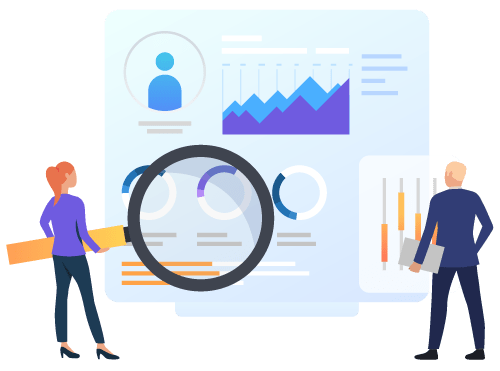 Comprehensive Report
Although throughout our engagement activities we will be updating you routinely through daily and weekly updates, you will also be presented with a comprehensive report at the end of the engagement campaign to give you a complete picture of what all activities were carried out, how your audience responded and what impact it had on your overall user acquisition rate.
Turn your casual users into loyal users and evangelists. Contact us to know how we can achieve this together.
---
Awards & Achievements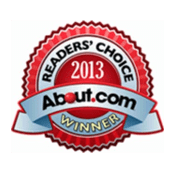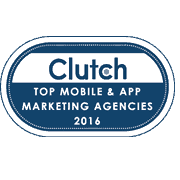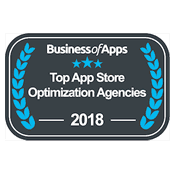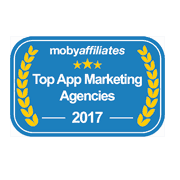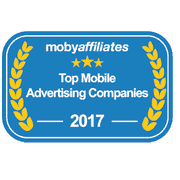 ---
What Makes Us One of The Top Mobile App User Engagement Services Company?
---
Our Clients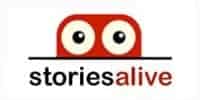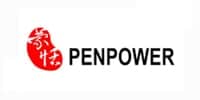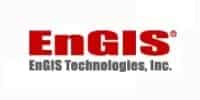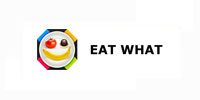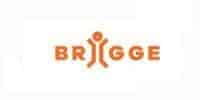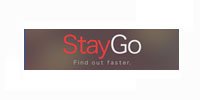 ---
Success Stories of Clients Who Have Trusted Us
Being an award-winning mobile app marketing company there are certainly more than one success stories. Do visit our "Success Stories" section to get a glimpse of what wonders we have worked with our marketing capabilities. The smiles on our clients' faces (or their messages of appreciation) are our greatest rewards.
StayGo
DCI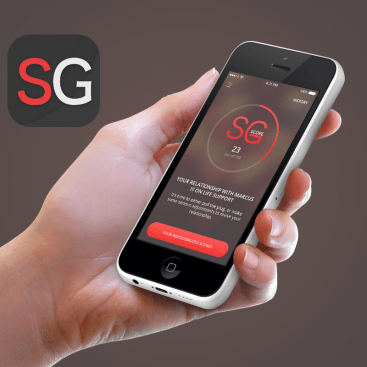 Dating App Marketing – Launch
StayGo
Mobile Apps Marketing




---
What Our Clients Say
I'm so proud of this program and what we've built as a team, it really is going to set the bar on what's available for hunters globally. It's easy to use, fast, pretty much as flawless as a program gets and it also looks really nice. It looks really great – I cannot tell you or express to you how pleased I am with the application! GREAT JOB!!!
Kudos to Dot Com Infoway for delivering Galatta Cinema on iPhone! Their high-end programming is so effective that GC on iPhone eBook reader reads just like the hard copy – you can flip through pages as swiftly as you would flip the magazine. Also, the high-res images download faster and retain the flashy look. Indeed, I love every bit of GC on iPhone. Thanks, DCI!
Key stakeholders are pleased with the platforms ease-of-use and data-centric insights. Dot Com Infoway provides consistent communication and prompt responses, which ensures they deliver on schedule. Their diverse skill set and generosity with aftersale resources set them apart in the industry.They have members in all different areas and are able to find solutions to whatever we need.
They were able to deliver whatever technologies the website required. The development of the website and application is progressing well, with the team taking on board changes in the scope professionally. They offer excellent value, deliver according to expectations, and are dedicated to ensuring the product is developed properly.
Dot Com Infoway provides great support and is available to come on-site whenever we call. Parents appreciate the simple communication the app facilitates. Dot Com Infoway provides tailored service, offering custom development and support molded to their clients' needs. They're always available and willing to go on-site to resolve issues.
Get A Quick Consultation
Have something special in your mind? Need some guidance on how you can turn your mobile app ideas into a reality? We can discuss your needs and help you get on the track to success with a quick consultation.
---
Check Out the Related Services
Latest Updates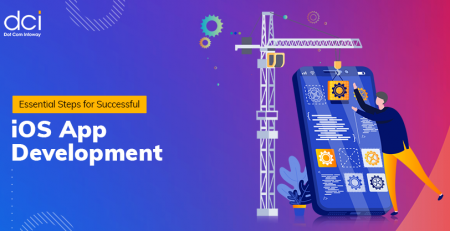 Facts and stats such as a big bulk of... read more
eBook and Guide
Content marketing is not what it was yesterday. Today's trend demands fatter content in the form of ebooks, infographics,... read more
Developers are aware that the app market is saturated with millions of apps, and standing out from the lot... read more