Building a Killer Go-to-market Strategy for your App
Venkatesh C.R
Even the best-laid plans fail to come to fruition if all the proper wheels haven't been put in motion. This is why even the best apps fail. In fact, most apps fail. It's simply not enough to have a great app idea, more is required. This is why building a solid go-to-market strategy is in your best interest if you want your app to be successful. Keep in mind that less than 1% of consumer mobile apps are considered financially successful. This is why it behoves the serious app developer to prepare their app for success.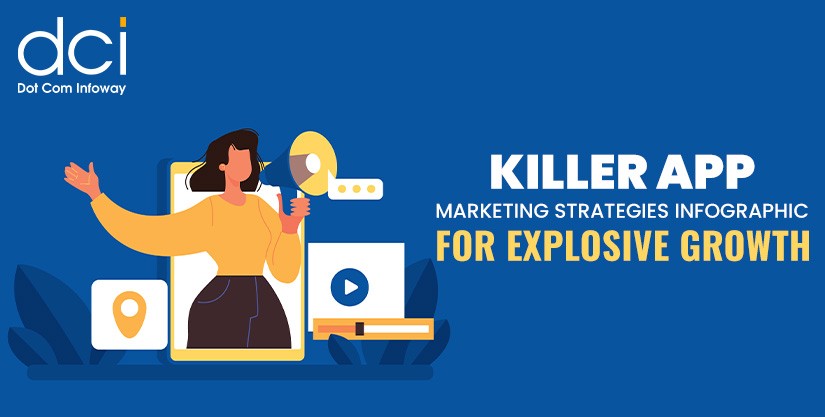 Define Your Product
Make sure that you have a clear idea regarding what your app does and which users it would be best suited for. Be clear about its viability in the market as well. These are all highly specific details that require clarity and a fundamental understanding of the target user as well as the app. Once you've clarified these details about your app it will be much easier to determine what your app may need to keep it competitive.
Monetization & Business Strategy
Your business strategy is your roadmap to financial success as well as the longevity of your app, make sure that you have developed a plan that reflects the type of app that you have as well as your goals. The business strategy that you employ should be aligned with the type of product you are launching. This piece to the puzzle should line up with how you want users to acquire your app as well as your marketing plan. You need to be clear about how you plan on generating interests and encouraging downloads. These are all important details that should be worked out before you're ready to launch.
The Launch Strategy
This step requires critical thinking and strategy to ensure that your app launches in a manner that gives it maximum exposure. Consider the type of app that you have and its place in the market. What type of users will more than likely gravitate to it? Is this type of app hot in the market right now? These are all questions that require critical unbiased thinking and planning. The way you launch your app is instrumental in how successful it will be and even how much attention it will garner.
A solid go-to-market strategy is what you need if you want your app to be in the percentile of apps that actually make it. Make sure that you have adequately defined your product and its viability in the marketplace. Determine who your users will be so that you know how to court them through strategic marketing. Strategic planning shouldn't stop there, however. Make sure that your plans for the monetization of your app are well thought out, this goes for your business strategy as well. No stone should be left unturned. Once there is clarity in the initial details carefully plan your launch strategy. How you introduce your app to the world will determine whether or not it survives.

Make your app a potent asset for your brand via our Mobile App Marketing Services.
Killer App Marketing Strategies Infographic for Explosive Growth
A sound app marketing strategy forms the foundations of success for any business; at least, that's what your average mobile app marketing agency would say. What they don't expound on are the ones that actually work now and for a long time, such as the ones in this infographic.
What Is Mobile App Marketing?
App marketing is the advertising of an application, with the primary objectives of improving an app's discoverability, market appeal, usage, and eventually, revenue. It involves a variety of channels from paid advertising to content marketing. 
In-App Advertising Market Size
6.3 billion people own smartphones across the world 

90.7 billion was the in-app advertising market size in 2020

By 2025, this market will reach $226.4 billion in revenue

19.4% is the estimated CAGR between 2019 and 2025 
Mobile Usage Statistics
69.4% of people shop via apps or mobile devices 

People spend 2 hours 55 minutes daily on their phones on average

54.8% of internet traffic worldwide is via mobile  

66% of ad spend goes into mobile advertisements
Key Concepts of Mobile App Marketing
Awareness 

Acquisition 

Retention 
Prelaunch App Marketing Strategies- Phase 1
Research your app & identify USPs

Perform keyword research – search queries are tied to 68% of all internet activity

Add keywords to the app's name – 41% of apps include generic keywords in the Title

Research your competitors – 94% of businesses rely on competitive intelligence 
Prelaunch App Marketing Strategies- Phase 2
Choose your app category

Implement high-quality visuals

Create an app demo video – 77% of people make decision-based on the demo video

Develop a landing page – landing page CRO can increase conversions by 226% 

Create a press release for the app – 68% of brands improve visibility with press releases
Post-Launch App Marketing Strategies
Optimize for the app store – ASO increases the app installs by 285 times

Push notification design – 70% of users are for push notifications 

Social media marketing – 15.4% of marketing budgets go to social media

Content marketing – 97% of sites rely on blogging for more links

Paid promotions – mobile claims 60% of digital ad revenue

Set up app analytics to track and measure vital KPIs
Benefits of App Marketing
Create more discovery for the app 

Brand loyalty improves 

Customer experience is enhanced

High ROI for brands 

It is more cost-effective 

Gives brands a personal touch