Managing your payments just became a lot easier
Ready-to-use Wallet Integration Services White Labeled Global Payments
Increased conversion rate

Pay as you go based on the value of reward

Numerous payment options

Powerful Reporting

Tax/Compliance

24/7 Online Support
Request for Quick Consultation
Wallet Integration Services Company
Dot Com Infoway has been at the forefront in integrating our ready-to-use wallet APIs for multiple platforms. Our team of e-wallet app development experts has extensive experience in integrating Wallet seamlessly and at competitive rates.
The first and only white-label wallet integration services that allow you to deploy your wallet quickly and cost-efficiently with your business/platforms, and embed in any app of your services and partner ecosystem.
Our mobile wallet solution is falling in that trusted category of payment method that online users love and believe in it.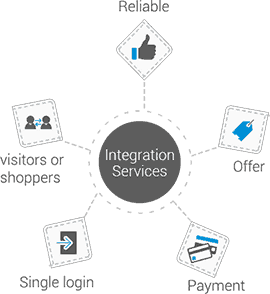 ---
Our Wallet Capability Overview
Whatever your business, if you need to make domestic or global payments our platform can help take away the burden of ensuring global secure and rapid cash or non-cash payments. As the leading money-services based global payment gateway development platform, our wallet allows you to pay any person or company, anywhere in the world, in any currency.
Our wallet will handle the burden of tax management regardless of where the payments are made.
Global Payments
Preferred Exchange Rates
Numerous Payment Options
Recipient Payment Choice
Developer API Integration
Powerful Reporting
Tax Management
Secure and Trusted
Flexible Many Payment Options
Ultimate Benefits of Wallet & its Integration Services by Dot Com Infoway
Digital Wallet
ACH
Wire
VISA Debit
Virtual VISA
PayPal
Digital Gift Cards
Global Payments
Incentives
Contractor Payments
Referrals
Health Care
HR & Payroll
Special Purpose Payments
Global | Secure | Flexible | Cost-Efficient | Integrated
Securely pay individuals or companies anywhere in the world in any currency. Allow recipients to choose how they receive your funds. Integrate directly with your in house systems such as Salesforce. In our wallet integration services, No setup fees on long term contracts. Simply pay-as-you-go.
Simple Fees
Cost-efficient: No signup fees!
Pay as you go based on the value of rewards
One simple fee

Pays for Payment, Platform & Process
Same no matter which reward payment options selected
Turnkey Process
Multiple data capture and preprocess methods
Fast payments via broad choice of digital payment solutions
Powerful Reporting
Tax/Compliance
24/7 Online Support
Why Dot Com Infoway for Wallet Integration?
Dot Com Infoway have highly expert and experienced wallet developers to accomplish the Wallet button and payment API integration services successfully.
With our wallet integration services, we offer extensive supports through the latest communication channels including instant messengers, VOIP, and phone call whatever our clients prefer.
Latest Updates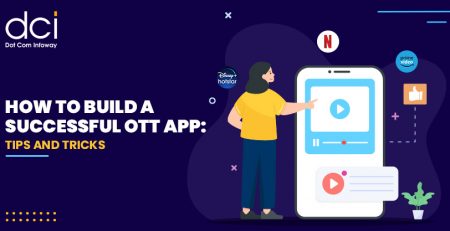 Over-the-top (OTT) video streaming applications are revolutionizing how users... read more
eBook and Guide
Content marketing is not what it was yesterday. Today's trend demands fatter content in the form of ebooks, infographics,... read more
Developers are aware that the app market is saturated with millions of apps, and standing out from the lot... read more