Mobile App Business Consultation
We validate your business idea with in depth market study and well researched forecasts to create mobile strategies. Our Mobile App Consulting Services that helps to meet your business goals.
Business Objective | Market Analysis | Validation
Mobile Application Consulting Company
Did you know that mobile apps are responsible for the success of many business ventures in the modern world?
In contrast, there is a large number of properly developed, innovative and groundbreaking apps that have failed to reach their target market due to lack of proper marketing and analysis!
There are 100's of generic apps being released every day, but they don't have the right kind of marketing strategy or the proper analysis and assessment that are required in order to get noticed in the crowded app stores.
At the same time, great app ideas alone are not good enough in the modern world. They need to be combined with a solid strategy that helps you understand your market before you even begin to promote your application. This is the reason why getting professional mobile app consulting services for your business  is so important.
At Dot Com Infoway business consulting, we are experts in mobile app consulting services and the process of creating mobile applications that help business ventures achieve the best possible results!
We are dedicated to the process of making sure that your application is ready to be marketed, but most importantly, that it gets seen by the right kind of people. Your application is only going to work if enough people use it and that is what we do best. We make your app pop up on your target audience radars to increase your engagement and conversions.
Every App developer that we have worked with has been successful in launching their app to a massive market!
Contact us today and Our Mobile App Consulting Solutions will provide a quick evaluation that is going to open your eyes to a world of new possibilities!
Mobile App Consulting Services
If you come to us for mobile app consulting services, we will analyze it and polish it to perfection. Our priority is going to be to turn your ideas and concepts into the most efficient and practical application for the best possible engagement.
Assessment before launching your application is essential in order to see what kind of improvements or tweaks might be needed. Our team is going to do deep market research to ensure that your idea is ready for launch.
We know that every investment and every idea that is launched for a business comes with risks. Our job is going to be to make sure that you can calculate your risks and lower your expenses in the process.
Our competitive analysis has been praised for showing developers the kind of competition they are dealing with and providing solutions to gain that much needed competitive edge.
We are experienced consultants that know every single site that will help promote and boost your app for optimal marketing results.
We provide optimization for your app in order to increase its rank in the App store. This is going to allow you to get an even higher number of organic results that will increase conversions.
Our team will create the perfect concept app to study the competition and evaluate the true power of your potential application deployment.
We are going to work on an aggressive market research strategy that will shine a light on the best options and the most reliable application ideas to engage your target audience.
We will design a prototype application to evaluate it with a larger team of analysts and receive as much feedback as possible before further development takes place.
We are going to take the prototype product and fine tune it based on the studies, feedback and requirements that are elaborated after the initial prototype tests are finished.
A soft launch will allow us to roll out your application to a select group of people to get a final analysis before massive launch takes place.
Once all of the initial proper steps are taken, we will begin the official launch of your application. We ensure the most effective marketing methods and the most robust strategies to achieve optimal levels of engagement.
We are the top mobile app development consulting company in the USA. Our App Consultant analyzes applications with the highest quality standards that are adaptable for all your business needs.
Our commitment is with excellence and satisfaction.
We develop strategies that achieve optimal results.
We will make sure that your ideas turn into profitable realities.
---
Check Out the Related Services
---
Latest Updates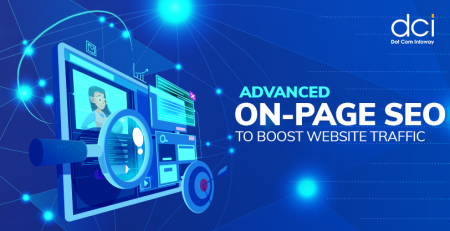 There's nothing more essential than on-page SEO when it... read more
eBook and Guide
Content marketing is not what it was yesterday. Today's trend demands fatter content in the form of ebooks, infographics,... read more
Developers are aware that the app market is saturated with millions of apps, and standing out from the lot... read more