IT Staffing Services
Banish hiring woes with the top IT staffing agency support.
IT Staffing Solutions
Finding skilled, competent, and yes, bankable IT personnel on a temporary basis is like looking for a needle in a hay-stack.
Dot Com Infoway, a leading IT Staffing Agency, helps companies overcome this challenge through its highly effective technology Staffing Solutions.
Temporary Staffing on Contractual Basis
With an experience of over a decade-and-half in successfully managing hundreds of multilocational projects across the globe.
We have acquired the knack for selecting and deploying the right talent for the right job.
Why Us?
At DCI, we follow a meticulous process of screening and recruiting only the best of IT professionals and invest a lot of time and cost in constantly upgrading their skills and knowledge, rigorously preparing them to drive complex IT projects across technology platforms.
Cost Effective
Hiring contractual or temporary staffs not only helps you save on the hiring and training process, by allowing you to hire workers for finite projects, but also saves money on direct costs such as salaries, benefits, and insurance
Transparency & Control
We tell you what exactly your contractual team members are getting in salary and benefits and you can budget this directly. You have full control over the team and can co-ordinate with them directly.
Increased Operational Flexibility
 Our contract terms allow greater operational flexibility. Hire dedicated resources on the team when needed and reduce the team size, when required, without hefty severance packages.
Dedicated Resources
India has a large pool of skilled IT professionals that we give you access to – through our contractual hiring and temporary staffing services – ensuring you have dedicated resources at hand, on demand. Enjoy the benefits of our unique 24 Hrs Turnaround
We provide marvelously skilled, competent and groomed IT personnel on contractual basis to drive our clients' ever-evolving IT initiatives locally and globally.
---
As an IT Staffing agency, we have access to an extensive database of key professionals, as well as, collaborations with proven IT recruitment agencies around the world. Currently, we have over 10 dedicated recruiters. Our well-defined processes, systems and matrix teams help us in seamlessly driving IT projects of varying complexities. As one of the top IT staff augmentation companies in USA, we follow a comprehensive service delivery model, adhering best industry practices and ensuring customer delight:
We begin the engagement with understanding your IT requirements, your company's culture and the overall objective of your IT initiative.
Once we have all the requisite information, we devise a best-fit plan to deploy the right talent to meet your hiring needs through hiring models that best suit your requirement.
Our extensive network of dedicated resources includes top performing professionals, which we leverage to find the right talent for your temporary IT requirements.
We adhere to all your service level requirements and recruit resources that are the right-fit for your organization from a commercial, skill and attitude standpoint.
We continually engage with all our contributors and work with them to achieve their personal goals through various initiatives such as training, skill enhancement and team-building exercises.
Scope of Staffing Solutions
Dot Com Infoway offers IT staffing solutions across a wide spectrum of IT services across web and mobile technology platforms. Being a leading global IT service provider, Our team is well-versed with the latest and emerging technologies with a command on core IT principles and functionality.
---
What Our Client's Say
DCI offered us quick deployment of talented resources including IT experts from several domains. We were able to finish our ambitious IT project within time, and cost limits and DCI IT staffing services helped us a lot in achieving it.
We availed IT staffing services from DCI for a multi-geographic project with sites spread across the country. We are happy to receive highly professional services and extremely talented resources from DCI.
Latest Updates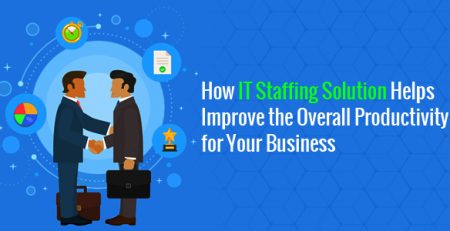 IT staffing can be a smart solution for business... read more
eBook and Guide
Content marketing is not what it was yesterday. Today's trend demands fatter content in the form of ebooks, infographics,... read more
Developers are aware that the app market is saturated with millions of apps, and standing out from the lot... read more