Mobile Games Marketing
Are you developing a game, but you feel like your efforts might end up going down the drain if you can't get people to play it due to the massive competition?
The problem is that with such a competitive industry, even the best games could end up in complete obscurity if the marketing strategies are not efficient enough.
If you are currently developing or you just finished a game, but you feel intimidated by the sea of gamers that are posted in the top app stores, we can be the perfect guide to ensure optimal exposure for your game.
We are dedicated to the process of using the power of digital marketing to make sure that your mobile game pops up on the industry radar.
Awards & Achievements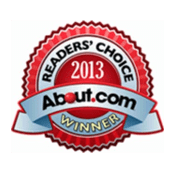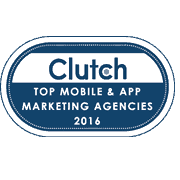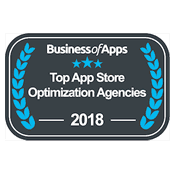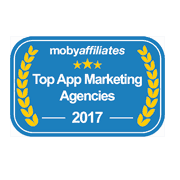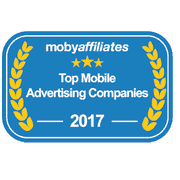 Our Game Marketing Services

The process of conducting focus groups is essential in order to find out just how much commercial potential your game can have. This is going to provide the most reliable feedback on the game. Making sure that influencers in the gaming industry recommend your game is going to be a huge factor for your success. We will work on making sure that you can contact the most relevant influencers in your gaming niche. Handling the process of creating content that will rank your application website high on the search engine results is essential for organic engagement. We will handle every aspect of your social media strategies to create hype around your game. This is an essential process if you want to have a successful launch. If you are looking to make the most out of your investments, we will handle every aspect of your Facebook, Instagram, Google. Snapchat and Twitter campaigns amongst others. One of the biggest mistakes that mobile game developers make is to skip the optimization process in app stores. We will review your app store keywords in order to ensure the most engaging results on organic searches.
Pre-Launch Marketing
UI & UX Consultation
Game Audit Report
Competitive Analysis
ROI & Game IAP/Subscription Consultation
Gamer Focused Group Feedback
User Engagement Methods & Ideas
Game Demo Video Creation
Game Description Optimization
App Store Keyword Review
Localization
Screenshot Suggestion & Creation
Social Media Setup (Creation and Optimization)
Game Display Website Creation
Pre Launch Promotions (Subscriptions)
Press Release Writing
Launch Marketing
Google Play Experiments
Press Release Distribution
Blogger Outreach
Private App Store Submission
Guaranteed Website Reviews in Websites/Blog
Game Review Sites Contact
Social Influencer Marketing & Campaigns
Game Demo Video Promotions
Social Media Promotion
Game Video Review Submission
Video Reviews
Email Campaign Setup
Ad Campaigns Management
Facebook Ad Campaigns
Instagram Ad Campaigns
Google Universal App Campaigns
Snap Chat Ad Campaigns
Twitter Ad Campaigns
Video Ads
In-App Ads (DCI Network)
Email Campaign
Why Us?
We know how to take good games to the mainstream.
Our solutions are practical and affordable
Your Mobile game will be our priority for as long as we work with you
We will upgrade and enhance every aspect of the marketing process to avoid any unnecessary risks and increase engagement.
Featured Projects
Fan: The Game
DCI




FAMP and I received a mention on the local TV news station, First Coast News, last night! To say the least, I was surprised and pleased. I'm impressed and hope the continuing marketing efforts translate to greater acceptance of the app. Keep up the good work!!
It was great that we reached high position in the appstore. I am hoping to bring DCI many projects as I enjoy working with them.
DCI has really made a great amount of effort and did excellent work in promoting my app. Thank you very much for this. I believe that their efforts contributed a lot to the good reception of the iPad release of Burning Bubbles Lab.
Dot Com Infoway made the job easier with their presence in the network and the reach they helped us achieve. Dot Com Infoway is rapidly increasing the user acquisition rate, successfully meeting the originally goal of 1,000 daily users and exceeding the goal of 100,000 installs within three months. Dot Com Infoway was extremely responsive, paid attention to detail, and reacted promptly to user feedback.
Their customer service is outstanding. They're patient, understanding, and willing to work with me. The app is about to hit its first user goal thanks to Dot Com Infoway's efforts. They've instituted an effortless collaboration via Basecamp and are highly responsive. Their ability to communicate clearly and provide regular updates sets them apart.
Because of their marketing efforts, the app achieved the first ranking in the U.S. Entertainment section and the 17th position in the U.S. Newsstand. Currently, we are ranked 13th in the Newsstand category for the targeted keywords and the number of subscribers is continuing to grow daily.
Check Out the Related Services
---
Latest Updates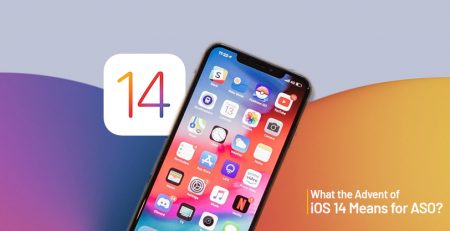 September 16, 2020 marks the exact date that iOS... read more
eBook and Guide
Content marketing is not what it was yesterday. Today's trend demands fatter content in the form of ebooks, infographics,... read more
Developers are aware that the app market is saturated with millions of apps, and standing out from the lot... read more