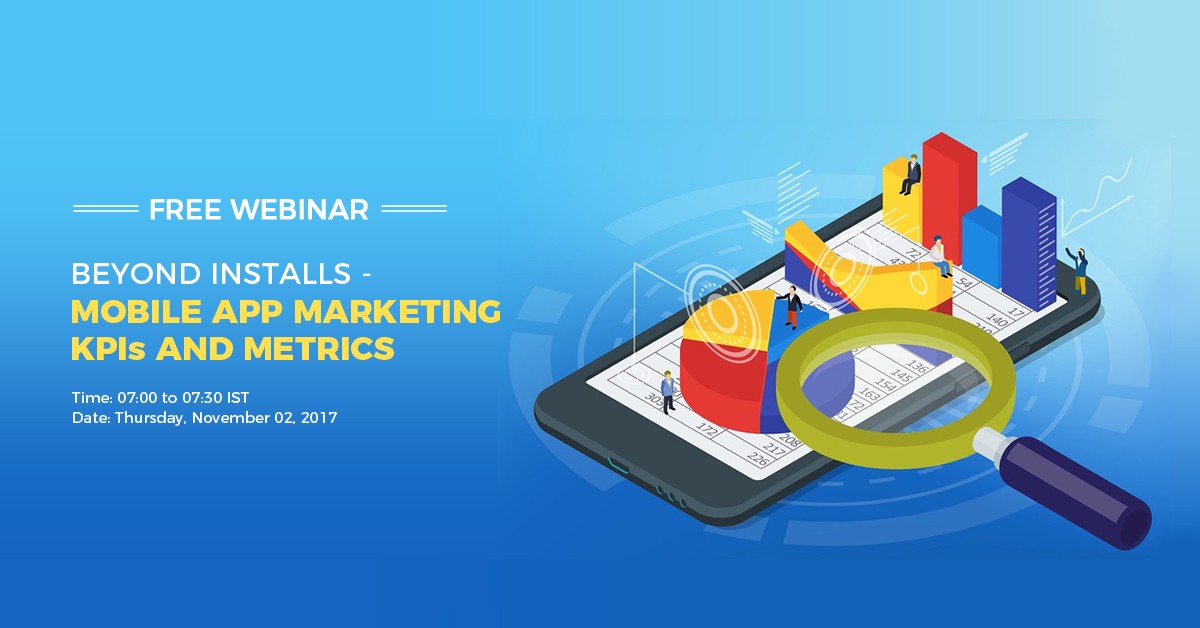 Beyond Installs – Mobile App Marketing KPIs and Metrics

November 02, 2017

Duration: 30mins

Presented by : Raja T.M
App downloads definitely propel your app to success but don't define it. The key lies in app usage – on people who actually use the app, after downloading it. But how do you gauge that? Enter engagement metrics – KPIs that help you measure the true extent of your app's success and help you define clear goals and areas of improvement.
Here's what you'll learn
1. Why app installs are not the only KPI?
2. How to identify your Hidden KPIs you're missing?
3. What makes a good KPI?
4. Post-Install Metrics That Mobile Marketers Need to Consider
5. Must-Measure Mobile KPIs
6. Quick Comparison with Mobile App Metrics vs KPIs
7. KPIs to Lookout for Common App Categories
8. KPIs for App Store Optimization
A SlideShare version of our webinar is available here.