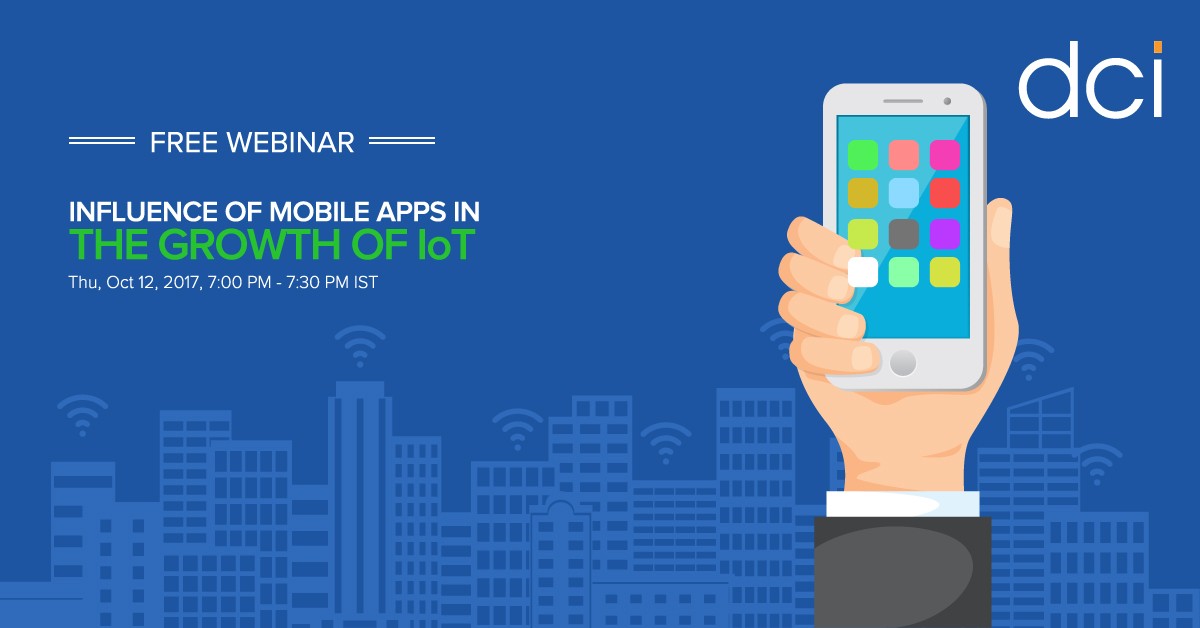 Influence of Mobile Apps in the Growth of IoT

October 12, 2017

Duration: 30mins

Presented by : Chella Shankara Narayanan J
In this changing landscape, it becomes pertinent for business owners and app developers to understand the effect of mobile applications on the development of IoT and how to leverage this trend to grow their business and make human life simpler. The insightful webinar focuses on the meaning and applications of IoT, guidance for designing mobile apps for IoT devices and mobile app integration.
Here's what you'll learn
1. What is IoT? – 4 Essential components of IoT – Sensing, Communicating, Analyzing, Acting
2. Amazing future of Internet of Things (IoT) – IoT in areas of life – market spend, mobile connectivity, health care market, companies tapping into lucrative IoT market
3. IoT applications spanning across industries & challenges – Smart Homes, Wearables, Retail, Smart Cities, Healthcare, Agriculture & Transportation.
4. Role of Mobile Apps in revolutionizing the world of IoT
How have mobile apps influenced IoT
Building mobile apps for IoT devices – sensor driven
IoT and mobile app integration
A SlideShare version of our webinar is available here.