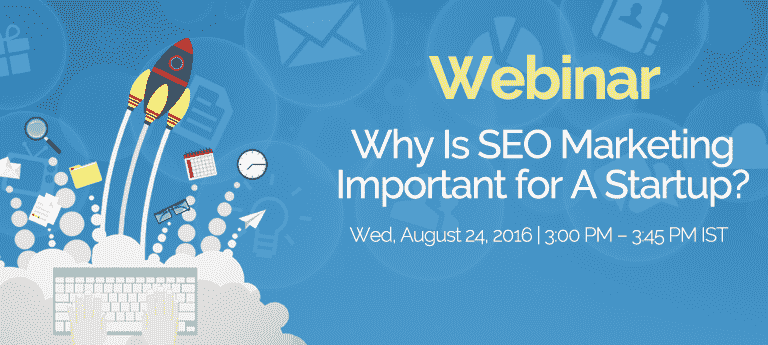 Why Is SEO Marketing Important for A Startup?

August 24, 2016

Duration: 58.06 mins

Presented by : Mercy Livingstone
Developing an effective web-presence for your startup can be a challenge. However, when done right, SEO can give you that much-needed push. Join our webinar and gather concrete evidence on why SEO is important for a startup.
Key Takeaways :
* Importance of Local SEO Strategy – Focused Audience Group
* SEO is a Dynamic and Continuous Process – Don't Hurry! Stay Focused!
* Increasing Visibility and Finding the Right Audience – Top Priority for a Startup
* Implications of Poorly Implemented SEO Strategies – Be Aware and Fix Them!
* Focus on Mobility & the Importance of Responsive Web Design – Web & Mobile: BFF's For Life
* Website Content: Delivering Content That Brings Results – Content is King; Business is Queen.
* Data Analytics and User Behaviour Inside the Website – Paths for Improvements
A SlideShare version of our webinar is available here.
Download now !