Zingallo – Secure video meetings solution to stay connected
A video conferencing software that is secure, private, seamless and compatible with all your devices.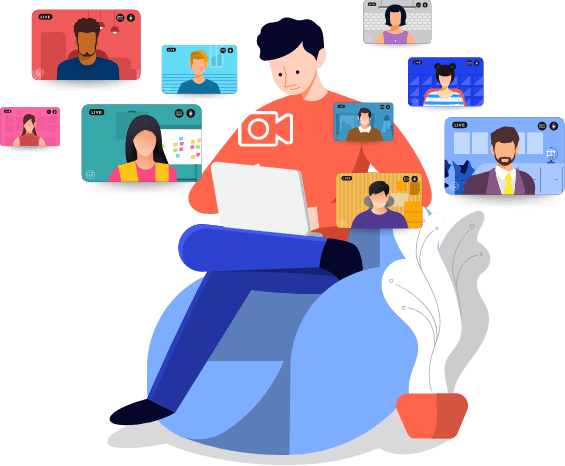 Scalable video meeting solutions
In the days when virtual meetings and video conferencing are becoming as normal as meeting your co-workers and customers/clients face-to-face, we know that you want a unique video meeting platform that truly represents your business. Instead of a free live video conferencing tool, you want something your co-workers and customers and clients can uniquely identify with your business. Whether you're a small business, a medium-sized business or a large enterprise, you can enjoy our scalable enterprise web conferencing tool with as little effort as possible.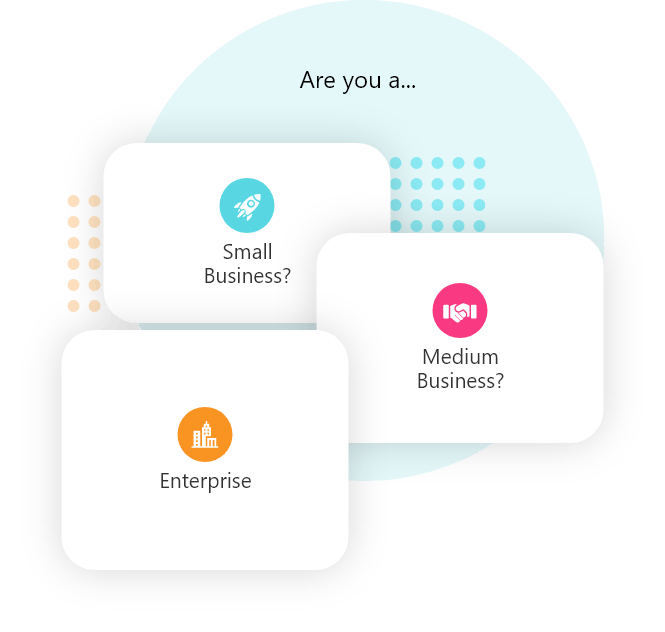 The all-encompassing Zingallo features
Understandably, you're looking for a complete virtual meeting platform. You're looking for a live video conferencing software that gives you everything you need to host real-time web conferencing and video conferencing. Listed below are the features of Zingallo
| | |
| --- | --- |
| Virtual Meetings | |
| Webinars | |
| Video Call | |
| Audio Call | |
| Secure Meeting | |
| Recording | |
| Live Streaming | |
| Share Video | |
| | |
| --- | --- |
| | Scheduling |
| | Screen Sharing |
| | Whiteboarding |
| | Live Chat |
| | Private Messaging |
| | Meeting Moderation |
| | iOS and Android Apps |
| | Browser Application |
Why use Zingallo among other videoconferencing platforms?
Listed below are some convincing reasons why you should choose Zingallo among other web conferencing solutions.

One Consistent Enterprise Experience For All Users

Engineered & Optimized To Work Reliably

Upto 100 Video Participants & 10,000 Viewers

Easy To Use, Buy & Scale

Most Affordable, Straightforward Pricing
Video conferencing solutions by industry
Is our web conferencing or online meeting platform right for your business or industry? Read below to know more.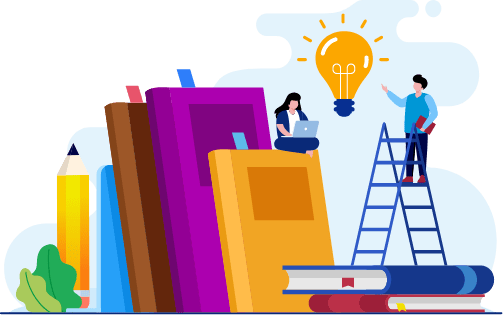 Video conferencing for Education
Our video conferencing solution is best suited for imparting education. As Zingallo can accommodate thousands of viewers at a time, you can conduct online classes by organising prescheduled classes. You can integrate calendar and allow your students to join with just a simple click. You can control video quality by deciding how much bandwidth the video streaming session must accommodate. Platform solutions available for individual educators as well as schools, colleges, tuition centers and institutes. Zingallo can accommodate laptop and computer webcams as well as mobile phone cameras.
Video chatting solution for recruiters and HR agencies
Recruiting employees, whether as an HR head in your own organization or as a recruitment agency, it's imperative that you should be able to sit face-to-face with professionals and executives and talk to them in person even when travelling and meeting people physically isn't possible. Recruitment drives can be very expensive when you arrange a venue and make other infrastructural arrangements including travel and accommodation. Video conferencing eliminates these costs just with a single stroke.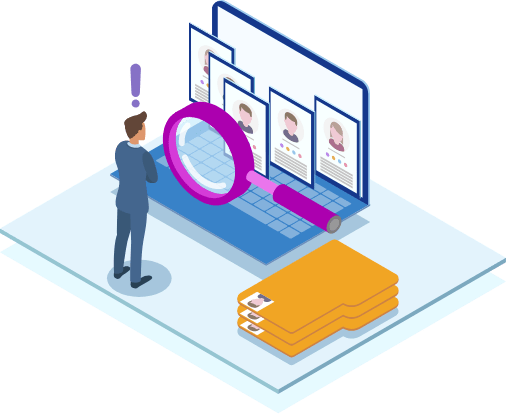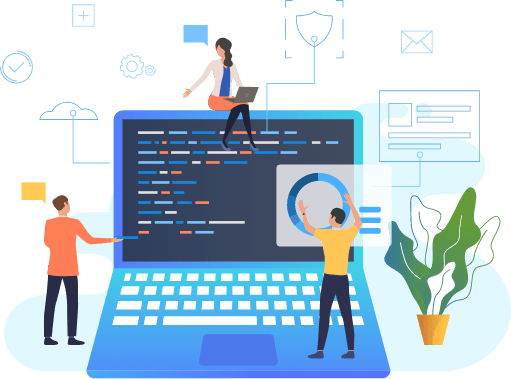 One of the best videoconferencing platforms for IT professionals
People working in the field of information technology constantly need to interact with each other as well as their clients. Zingallo makes it possible for you to interact with your colleagues and clients with a simple click of a link or button. You can organize online meetings from your laptop or mobile phone. Screen sharing can be easily accomplished. You can make presentations. All the third-party extensions you need to perform efficiently as an information technology company, can be easily used with Zingallo.
Increase your retail efficiency with video and audio conferencing
Retail isn't just about a point where you sell goods. You need to coordinate between the supply chain, the suppliers, transportation, the warehouse, custom clearance, shipping and delivery. Using video conferencing you can quickly arrange meetings among your management team partners and other stakeholders in your retail business to quickly discuss new plans and modify tactics to improve your sales and operational efficiency. You can also organize video meetings to discuss marketing and advertising. Using the inbuilt Meetings features, you can send invites and schedules to all the participants. Once they accept your invite, they can join the video conference from their respective places using their preferred device. You can give a direct video conferencing link to your customers so that they can directly talk to your support persons, face-to-face.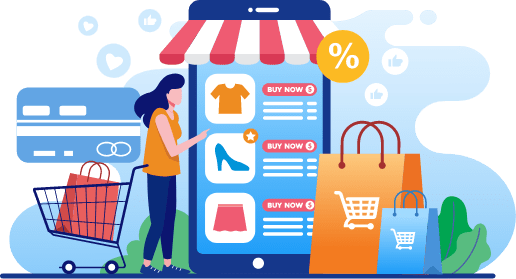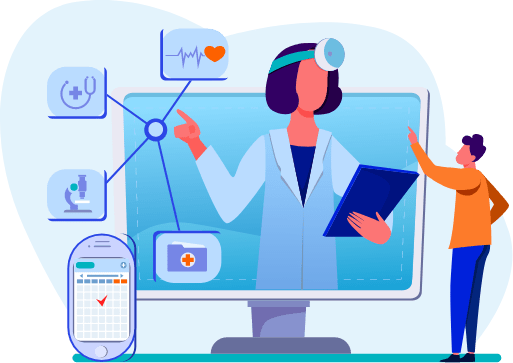 Online video chat tool for healthcare professionals and the healthcare industry
Healthcare professionals often have to interview their patients face-to-face so that they can see the symptoms by themselves such as the condition of the eyes, the color of the tongue or inside an ear or any other part of the body. Doctors and healthcare professionals themselves need to conduct meetings to appraise themselves and exchange crucial bits of information that can make a difference of life and death. You can considerably cut travel costs and save time by allowing your patients to consult you through online video chat. Zingallo makes this facility available through multiple devices. The video streaming is clear. The audio is perfect. Data from other tools and gadgets can be easily incorporated. It's a win-win situation for both healthcare professionals and their patients. We have highly scalable video conferencing packages for big hospitals, smaller clinics and even individual healthcare professionals. Expand your boundaries. Make it easier for your patients to reach out to you.
Video conferencing software for legal services
For lawyers and legal firms Zingallo provides a secure way of interaction through Web and other devices. As a lawyer or a legal expert, you can schedule meetings, host brainstorming sessions, record testimonies and even archive videos for later reference. Through additional features you can exchange confidential documents. Confidentiality and privacy are of extreme importance to legal experts and their clients. There have been great controversies surrounding open source video conferencing platforms because then there is no accountability. Our commercially designed online conferencing tool gives you complete customization, adoption, scalability and most importantly, accountability.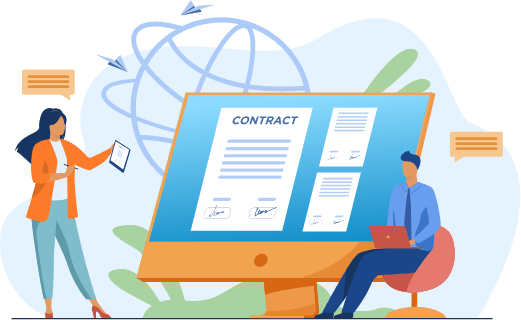 Seamless video conferencing tool for government departments
The ability to communicate quickly and with agility is of great importance among various government bodies. Call it bureaucracy or the need of the hour, government officials and bureaucrats often need to hold face-to-face meetings among themselves, among various departments and ministries and even with officials in distant districts and jurisdictions. Video conferencing helps to cut cost, eliminates the need to travel unnecessarily and allows you to talk to the other person or the group of people face-to-face, immediately. You can even conduct inspections with drone-powered video conferencing. We can provide you a totally customizable and adaptable video conferencing solution for various government departments and ministries.
Request A Demo
Reach out to us for a free demo and get the right video conferencing software for your specific type of business.