Staffing Solutions for Digital Entrepreneurs
Ruban
Contingent and temporary adaptability ratio have tremendously increased. But then, we still note a number of companies that have totally failed in wisely utilizing them to achieve maximum results. Different companies have often failed to achieve success even though there exist a wide variety of staffing solutions to ensure there is flexible staffing. Learn more here about staffing solutions for the entrepreneurs of this modern era.

Challenges in Talent Acquisition
Acquisition of talents has been there for quite some time but it is still an evolving practice Herein are the key areas organizations have placed their efforts when they rethink of the modern strategies of doing recruitment and eye at aligning talent acquisition with outcomes from businesses. These areas represent a clear direct shift that focuses on empowering all the recruiters with better tools and data to optimize their effectiveness and flexibility.
Sourcing
Nowadays, there is increased competition levels and shortage of skills in the entire global market; it can be hard to uncover qualified talents out there. A reactionary approach can't be afforded by those organizations that are after gaining such a competitive advantage. They are in return busy reexamining all the available methods to improve efficiencies and widen up their reach.
Background Screening
This is an important element of any strategy for talent acquisition. Organizations risk losing quality talent and they are turning to be vulnerable to compliance and risk issues if they lack an efficient and standard approach of authenticating and compiling information of candidates.
Recruitment Process Outsourcing
Organizations create greater efficiencies, improve the entire processes involved during both weak and strong economy and also reduce costs by the help of the recruitment process outsourcing. This strategy has undergone evolvement to become such a more strategic one that is ever responsible for driving business outcomes and igniting organizational change.
Mobile Talent Acquisition
Mobile devices that we use these days have proved to be the greatest assets we have around. Talent acquisition industry has always gotten some new technologies, but then, not all seem to have such a lasting and broad impact of mobile. The mobile affects almost all aspects of every industry whether its recruiter convenience or candidate preference and this is actually just a phase as many may think of. The mobile has turned to lead talent acquisition pack technology. There are different apps that help us these days to track candidates and also in evaluating processes. There are so many advantages of the mobile devices, these are like for instance they offer a one-click application convenience, they are used for job ad buys, social sharing, test runs for the entire processes and every strategy.
But then, we completely not have to forget that the key purpose of these devices is for communication purposes. This is actually among the greatest pluses of this device for recruiters. Recruiters are provided by different sort of edge through communication on different fronts and from any location, you receive a signal. As most people use these devices to carry out different Internet searches like for instance Facebook, the recruiters, on the other hand, have made it on talent acquisition. The mobile is basic to all people's recruitment solutions. This is your gateway and communication hub to all hiring process aspects right from candidate management to ad buys.
Video in Talent Acquisition
Different organizations have turned out to embrace the video interviewing tools to help them cut costs, standardizing processes and also improving efficiencies.
In-house vs. Outsourcing
Both outsourcing and in-house models provide a great and flexible option for contractual labor. The outsourcing model can provide a great cost-benefit but then, the entire process is normally undertaken overseas in environments that are less controlled. The issues that are normally associated with outsourcing are management, work conditions, and quality control.
Outsourcing has got many benefits as compared to in-house. One of its benefits is that an organization is capable of hiring someone with particular skills to undertake a particular project. Those particular skills may not be needed by the organization once the project is accomplished. So, this makes sense as specialists are hired on the duration of the task to be done. This way, there is a financial sense in place since specialists will only be hired to focus only issues at hand, something different from in-house.
To add to this, when an organization considers outsourcing, investments on software or equipment is not necessary for the project to be completed. Hired contractors will either include the cost of acquiring the appropriate equipment for the entire project in their fee or they provide their own tools, this can be at least as compared to if the company decided to buy the equipment outright.
On the other hand, in-house has been there to offer cost savings but then, the service providers come along with their equipment and labor domestically to the table. The in-house workforce may either locate an independent site from where they will carry out their operations or even within the same location.
Engagement Models
Among the initial considerations, an enterprise that is new in the entire process involved at outsourcing should place on top of the list when assessing the RPO staffing partners is the rate at which they charge on their services. These, however, vary from an agency to the other; some of the engagement models used by the staffing company are the management fee model, contract staffing, the hybrid model, cost per hire model, cost per transportation, cost per slate, contact to hire, and many more.
---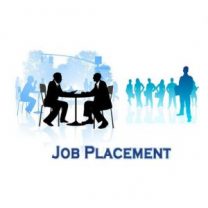 Are You Looking for Experienced Staffing Partners?
With innovative systems, we will speed up the hiring process & find the right employees for temporary or long term work! Here's what you need to know about our services.
---
Value Addition Provided by Agency
Different staffing agencies employ behavioral testing and state-of-art skills to help in choosing skillful candidates that will be of benefit to an organization and a team mentality that will lead to the success of your business.
Staffing agencies conduct what is referred to as a pre-employment state criminal history on the different candidates that makes applications with them. Normally, the service is free of charge by different agencies to businesses. This is a tool of providing reassurance at the time of filling different job openings that entail most trust sensitive responsibilities.
Referring to a particular worker of choice to a staffing agency for employment at a certain organization is important. These agencies provide worker's compensation, they withhold all payroll taxes, and they are responsible with all workers and unemployment compensation plans and also liability insurance. This benefits the organization at large as they will be relieved from payroll costs and also reduce staff.
A good agency can plan well for pre-trip information that will be in place to help its employees to always feel secure and safe when they travel. All this entails details whether their passport or visa are needed for a certain trip, the inoculation or immunization requirements, the embassy referrals, and foreign exchange rates in place.
Tips to Choose the Best Staffing Agency
Look for an Agency That Is Specialized in This Industry
Among the specialized industries, we have a place in IT and there are many candidates all over you should consider. But then, remember paper qualifications are not necessarily someone's skills on a particular field. Look for an agency that is capable of evaluating all candidates to the fullest to learn of the level of skills and carry out a comparison whether they will fit your needs.
Know the Process Undertaken by the Agency You Intend to Choose
Learning about the particular process involved by the intended agency of choice can provide you with an idea of how it is detailed and level of professionalism it has. You should know right more of their database, the criteria they use to get friends, your general involvement, and also the number of employees they will need.
Hire an Agency That Understands Your Needs
Avoid any agency that doesn't ask you questions related to what you need throughout or upfront the entire hiring process. More skills are required for IT jobs, therefore, you need to consider most the one that understands much on the field.
Conclusion
Companies should learn more about implementing a successful staffing solution. In case of difficulties are encountered, there is a need to seek a clear guide from experts for the same. Don't hesitate to learn strategies for gaining success.